ComNav Showcases Innovative Precision Agriculture Solutions at AGRITECHNICA 2023
---
Hannover, Germany — From 12 - 18 November, 2023, ComNav Technology Ltd. (ComNav) is set to showcase its latest precision agriculture solutions and related products at AGRITECHNICA 2023, showing our ambitions to expand our agricultural sector furthur to the global market. ComNav (stock code: 688592), dedicated to global navigation technology research, will be at booth H15.G51, extending a warm welcome to all visitors.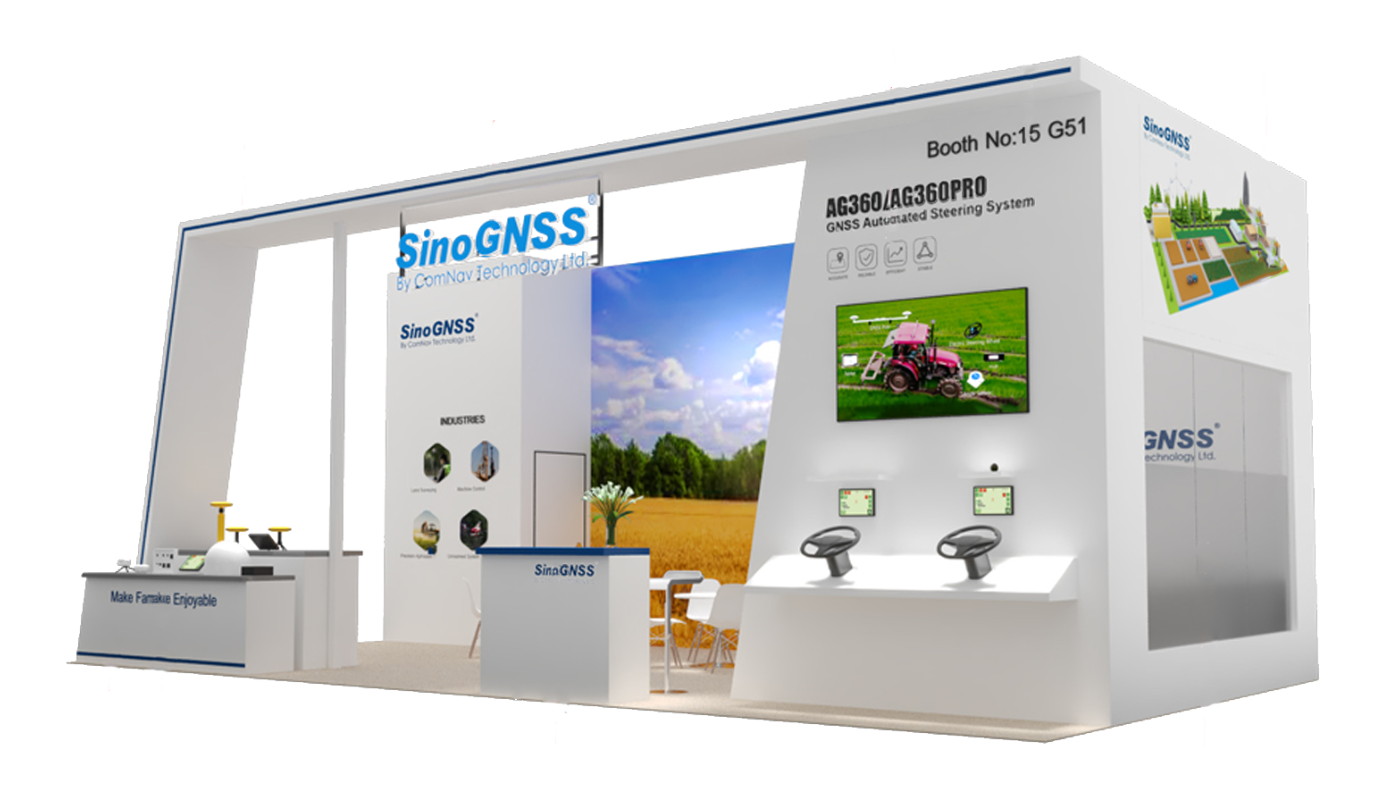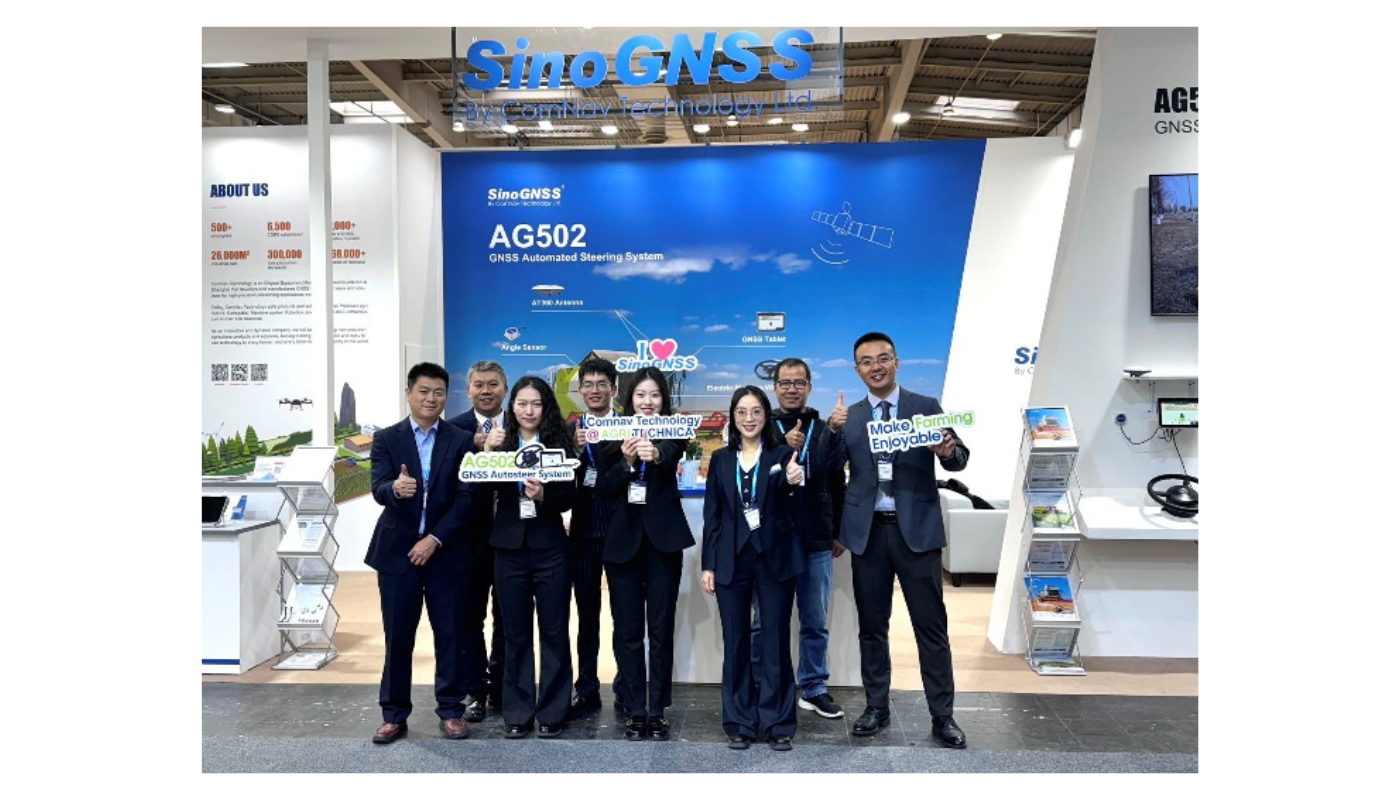 AGRITECHNICA consistently attracts professionals globally, including manufacturers, farmers, representatives from academia, and research institutions. Centered around the theme "Green Productivity," this edition emphasizes sustainable and efficient agricultural practices.
ComNav Technology vividly demonstrates how to achieve green productivity on future farms through its products and innovation. The showcased lineup includes high-precision

GNSS modules

, AG502 and AG501 Pro auto steering systems, XE100 guidance system for excavator,

A100 Series smart antennas

, rugged

P300 Series tablets

, and

CORS solution

,

N5 GNSS receiver

as base station as well. Through these exhibits, ComNav emphasizes precision agriculture as a key trend in improving production efficiency and actively promotes the development of sustainable agriculture and infrastructure.
ComNav's GNSS modules, developed and manufactured, boast high-precision positioning, full-constellation multi-frequency support, and outstanding interference resistance. Widely applicable in precision agriculture, surveying, mapping, and land measurement, these modules ensure excellent global positioning performance. The compact design allows easy integration into various devices, providing crucial support for agricultural development.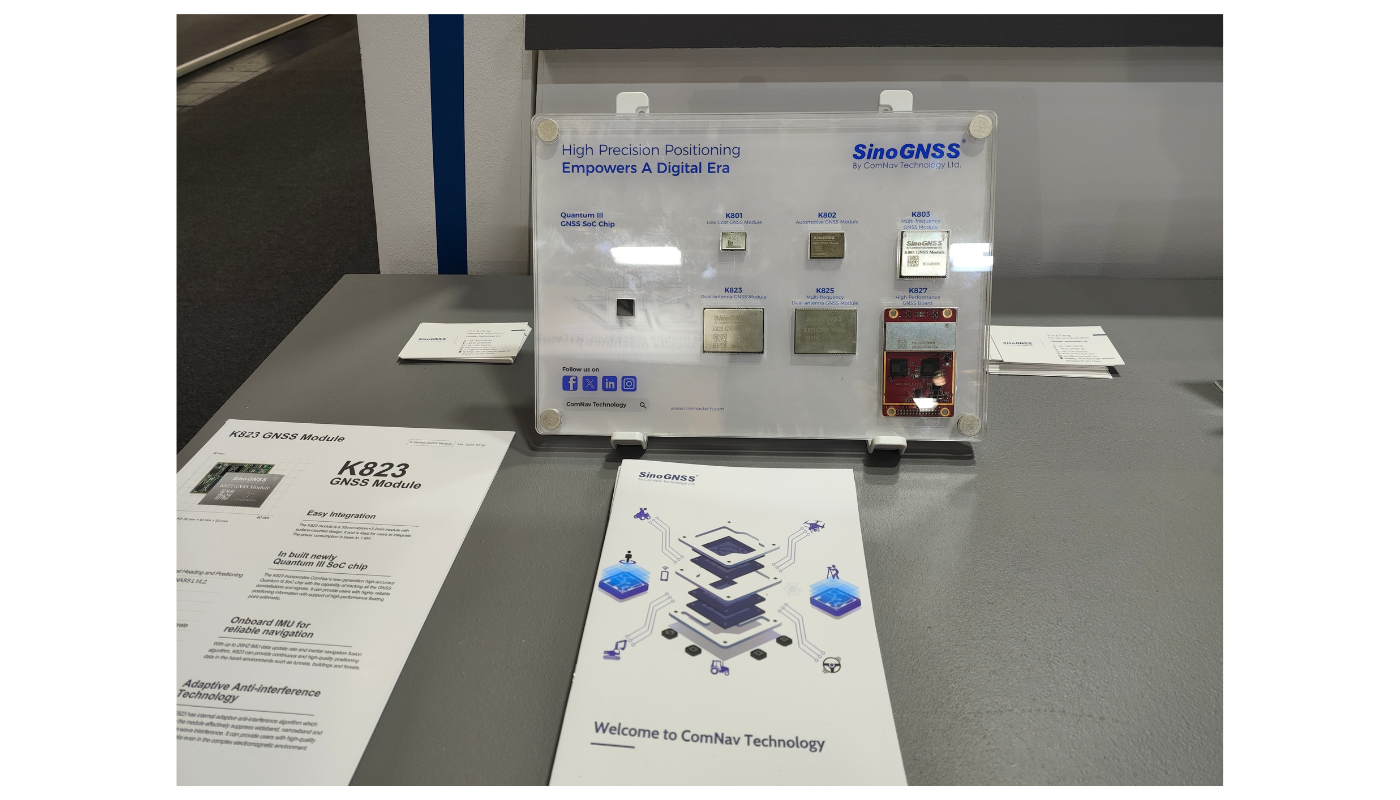 Besides, ComNav's smart antenna A100 Series merge K803 / K803 Lite , antenna, datalink modem into a compact body. We provide A100 Pro and A100 Lite for your choice. They two differentiate with the IMU technology.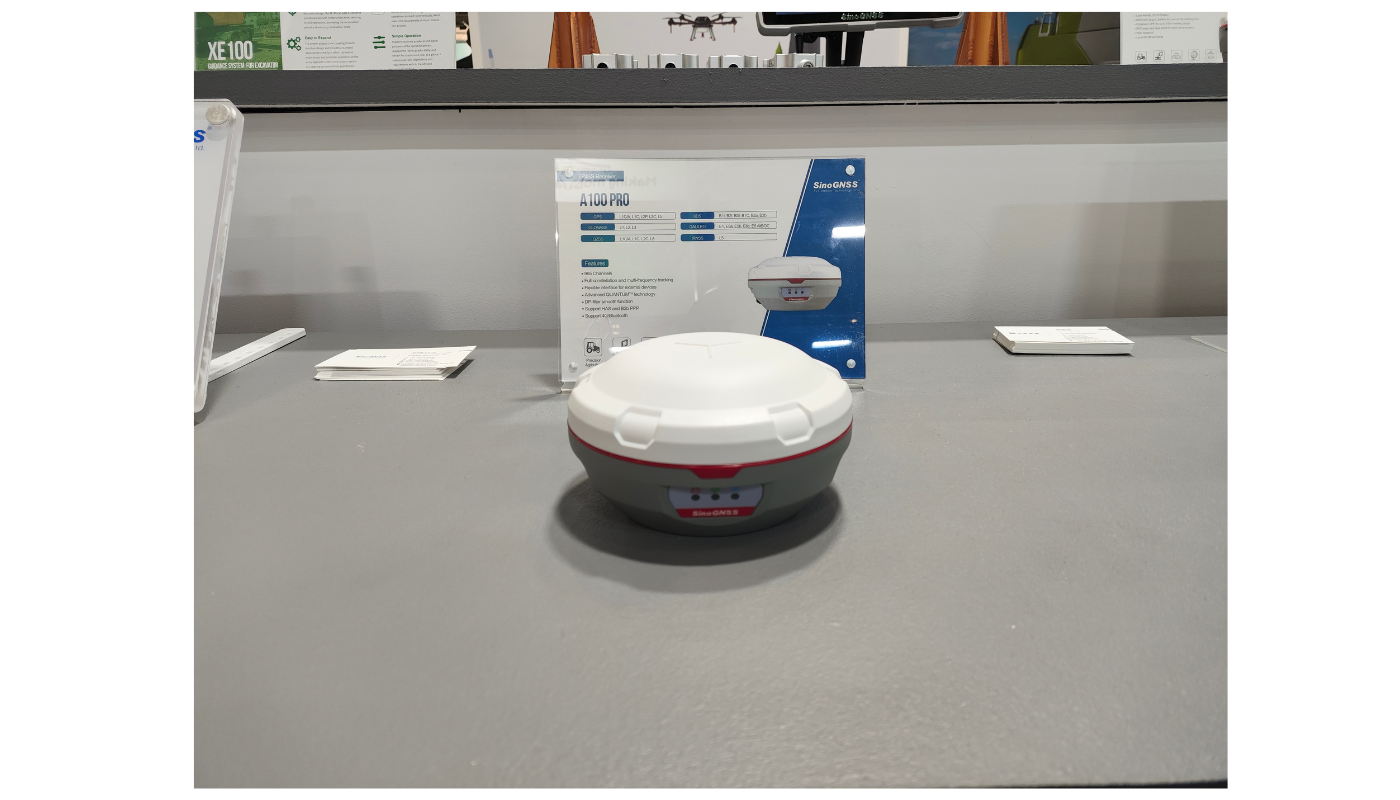 A notable highlight at this trade fair is ComNav's agricultural automatic steering systems. As the agricultural industry moves towards sustainability and efficiency, technological and professional advancements become increasingly important. The introduced series includes AG502 and AG501 Pro. These systems share characteristics of quick installation, user-friendly operation, and come equipped with antennas and high-definition tablets. The AG502 offers advanced automatic steering functions, integrating an easy-to-use and low-energy design, achieving precise operations in complex agricultural scenarios and optimizing mechanical paths and operations to improve energy efficiency. With A100 Smart Antenna, the AG501 Pro is more compact and easier to install. It also drew many attentions at Agritechnica.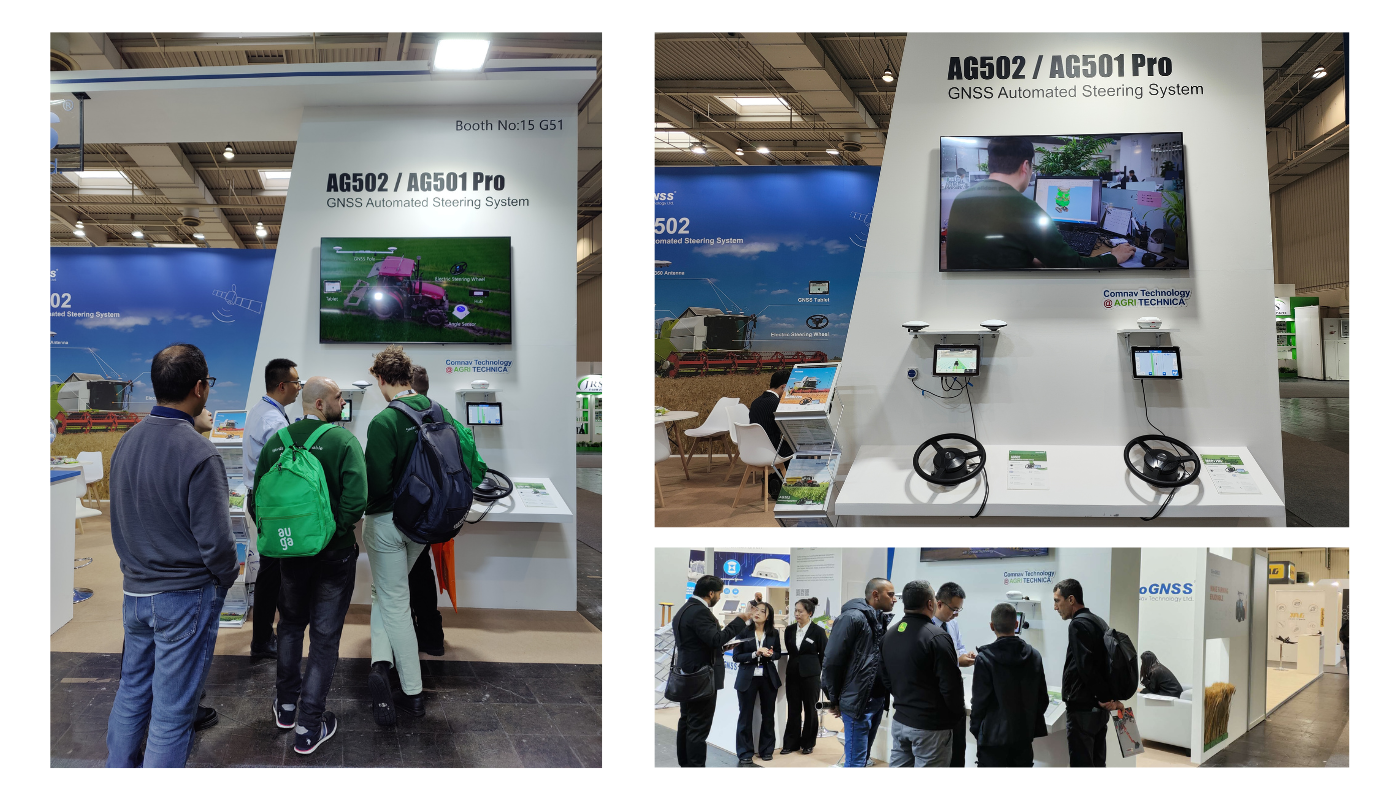 What's more, the XE100 excavator navigation system demonstrates flexibility and advanced navigation technology, enabling operators to easily learn and use it through an intuitive user interface.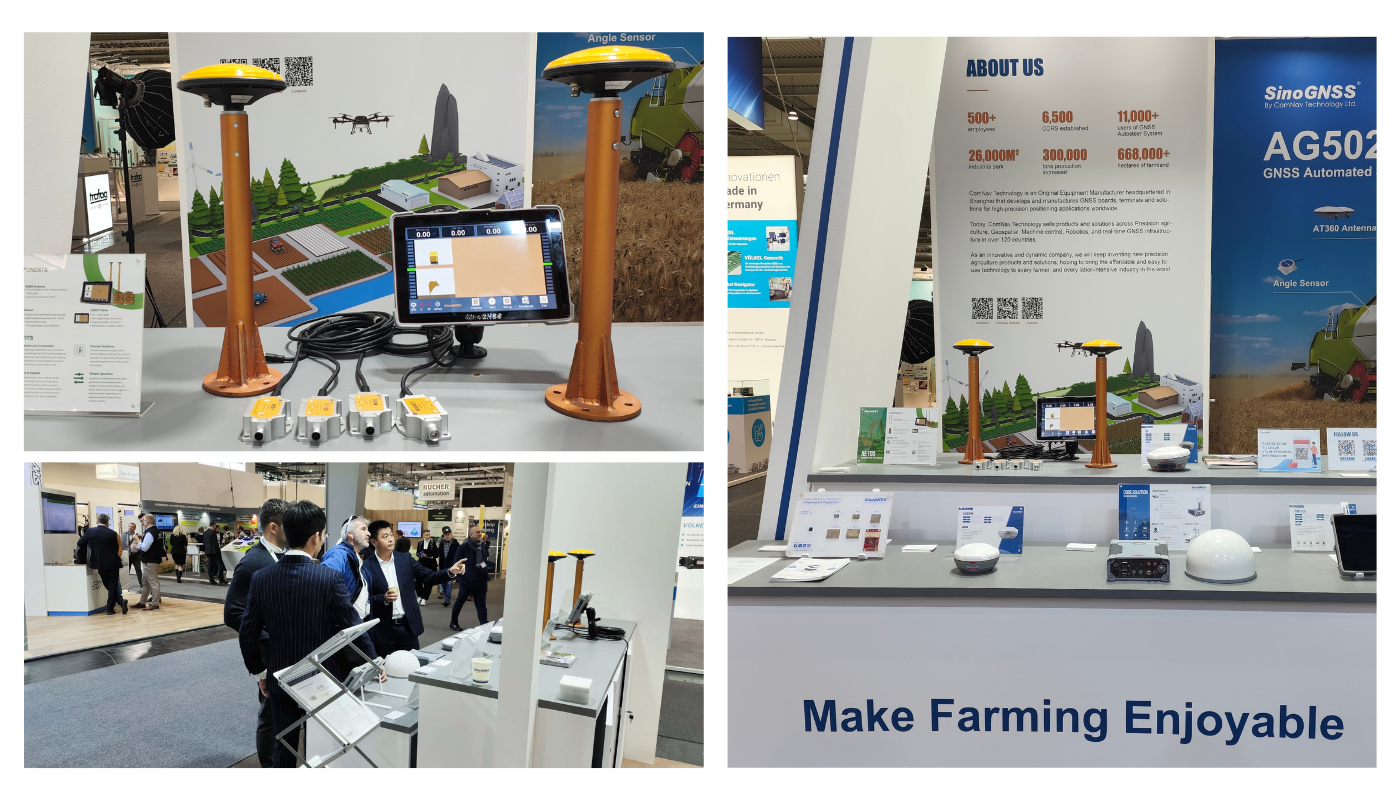 Known for stability and reliability in various environmental conditions, ComNav's CORS solution continuously provides accurate data, making it ideal for long-term stable operation requirements. These systems are easy to maintain and manage, effectively reducing the complexity and costs of long-term operation. At the same time, ComNav also offeres RTK base station as solution. You can learn more with this video.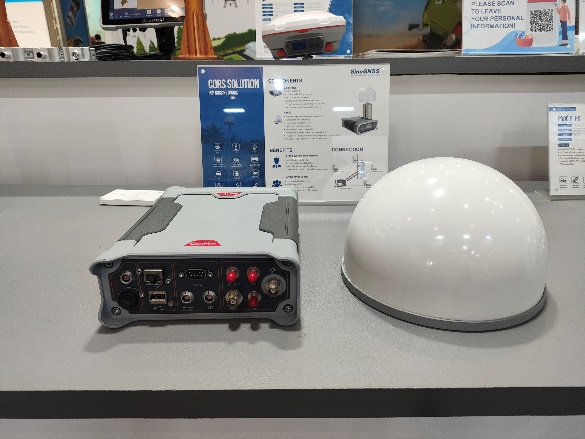 The trade fair aims to showcase the latest advancements in agricultural technology to assist farmers in improving agricultural production techniques to meet the growing global population's demands. As a participant in the industry, ComNav provides diverse solutions, ensuring the benefits of increased productivity and efficiency cover a wide range of agricultural operations.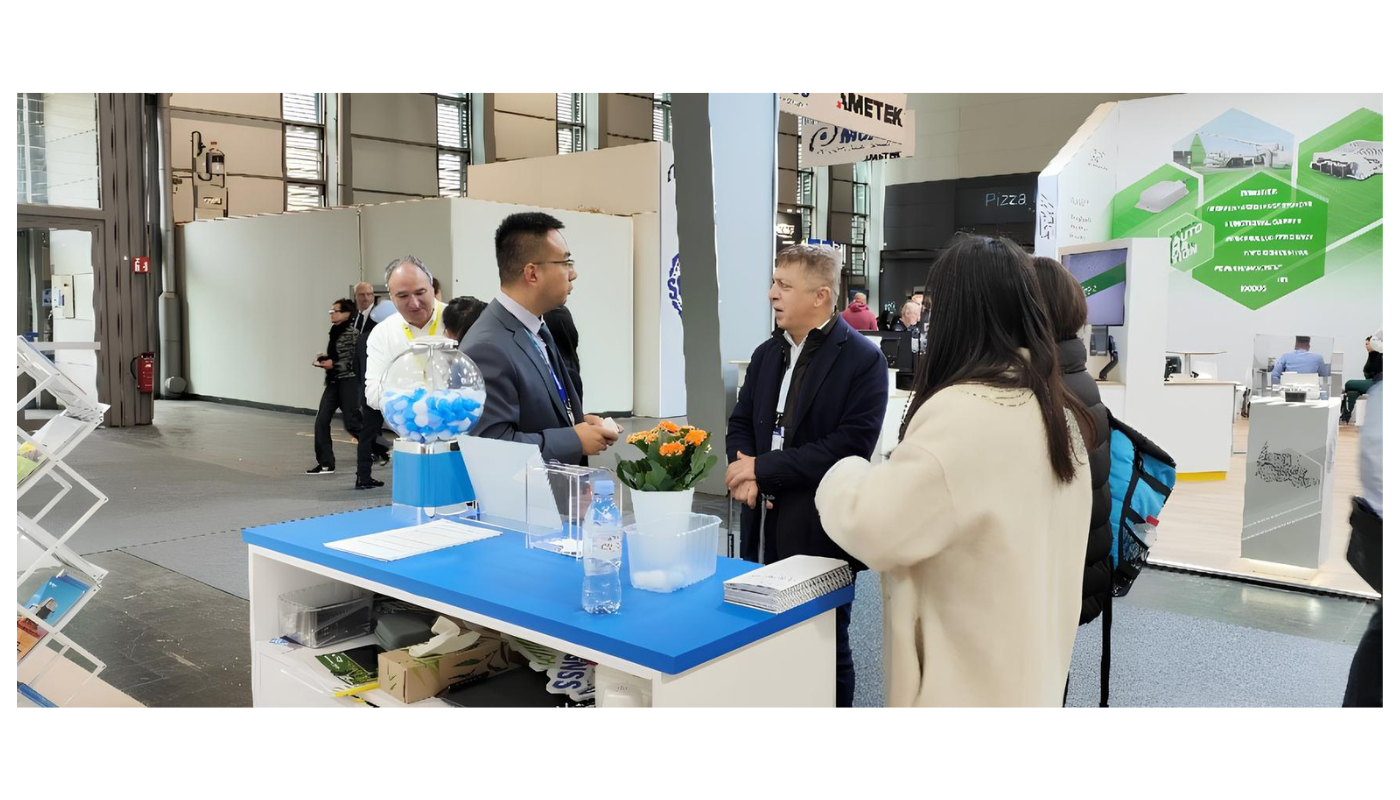 Our experts are always on hand, ready to provide you with all the details about our latest solutions and assist you with anything you need. It's not just about business; ComNav is enthusiastic about meeting new faces and catching up with old friends. Looking forward to seeing you next time in SIMA 2024!
About ComNav Technology
ComNav Technology develops and manufactures GNSS OEM boards and receivers for high precision positioning demanded applications. Its technology already been used in a wide range of applications such as surveying, construction, machine control, agriculture, intelligent transportation, precise timing, deformation monitoring, unmanned system. With a team dedicated for the GNSS technology, ComNav Technology is trying its best to supply reliable and competitive products to worldwide customers. ComNav Technology has been listed on the Shanghai Stock Exchange (Science and Technology Board), securities :ComNav Technology (Compass Navigation), Stock code: 688592.
About SinoGNSS®
SinoGNSS® is the official trademark of ComNav Technology Ltd., registered in People's Republic of China, EU, USA and Canada. All other trademarks are the property of their respective owners.