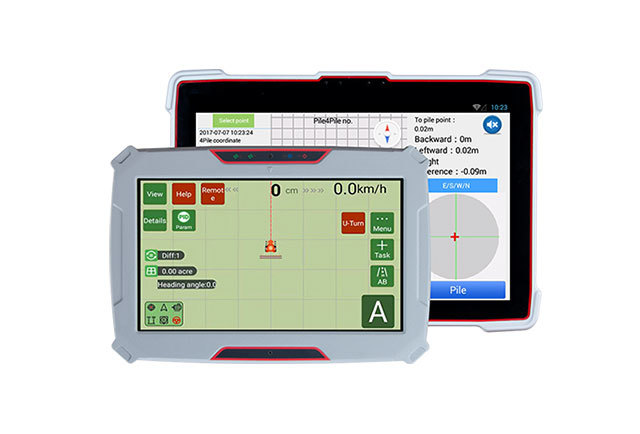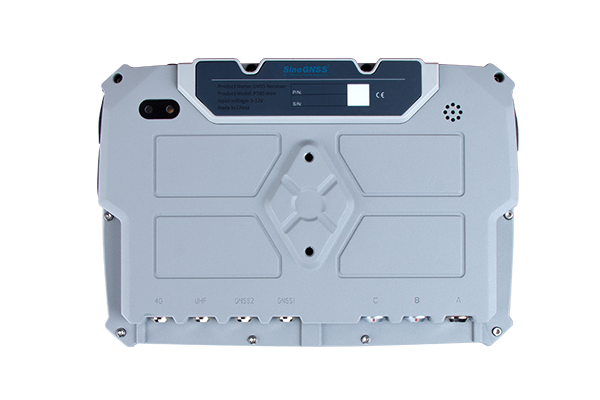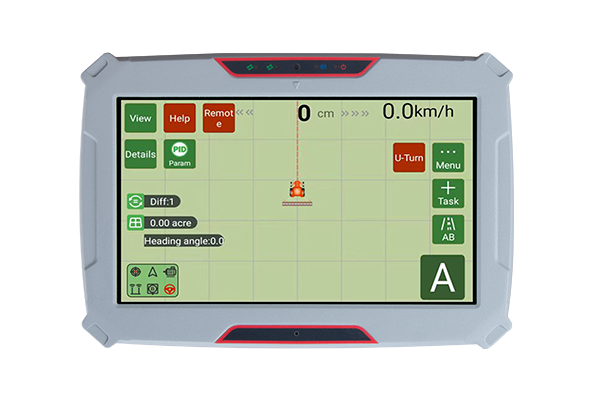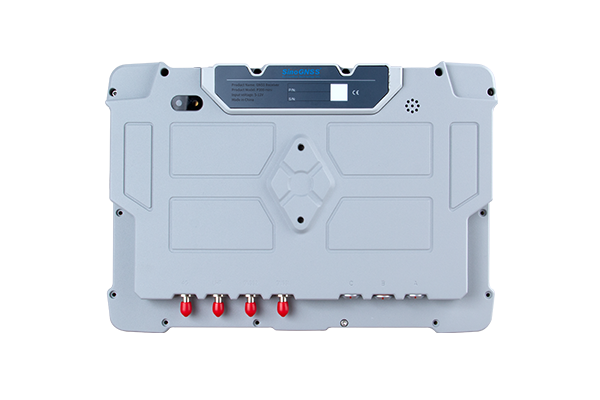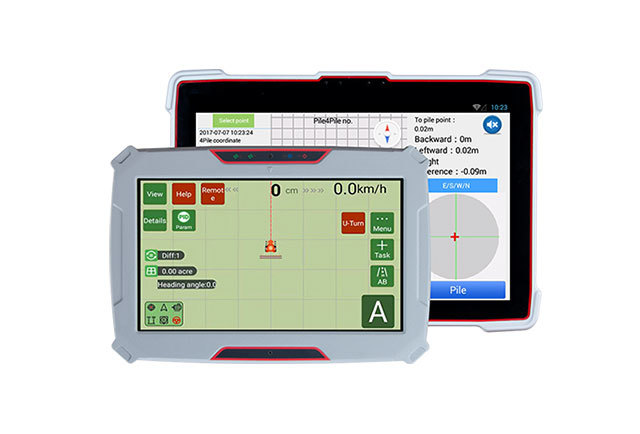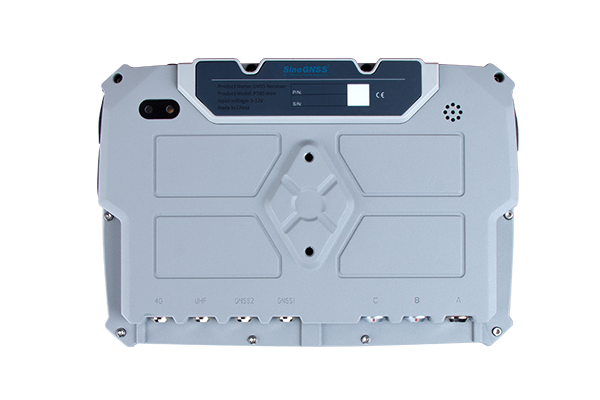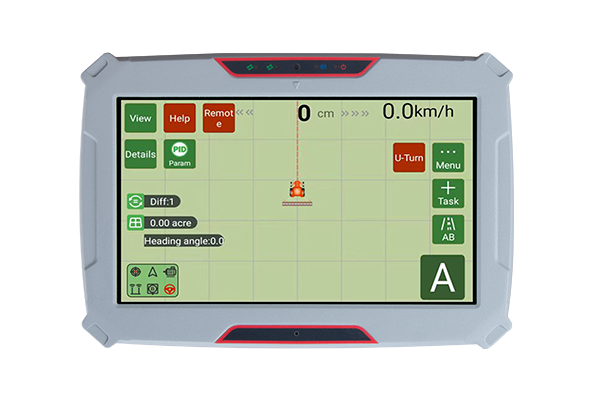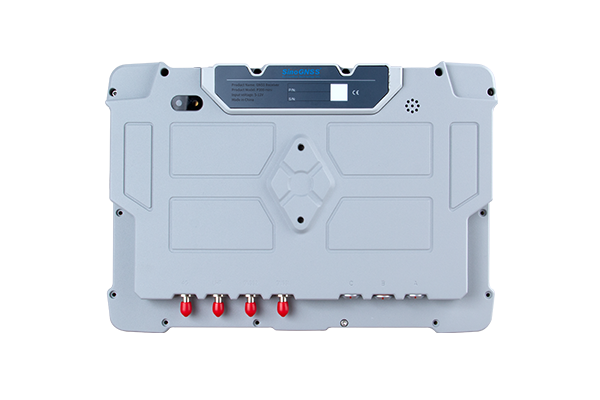 P300 Series GNSS Tablet
Based on the K8 platform, the P300 Series is a high-precision GNSS in-cab Android rugged tablet. Integrated 4G, Wi-Fi, Bluetooth and super datalink, P300 provides access to precision agriculture, autonomous driving, machine control, and other industries.
Two sized display 8''/10.1'' in option lets you select the tablet that best fits your needs.
It's designed for Precision Agriculture, Marine, Machine Conrtol and intelligent Transportation.
social media:
Features
01.Built-in Professional GNSS support full constellations
02.QUANTUMTM III Technology enhanced heading and positioning
03.8''/10.1'' high-definition color touchscreen display
04.Android-based operating system
05.One integrated front camera with support an optional rear camera
06.Integrated 4G LTE, Wi-Fi and Bluetooth® 5.0
07.Wide Applicability
Android Tablet
The P300 series run an Android operating system, which is compatible with most Android APP. High performance with competitive price and rugged construction, it is a solid choice to deploy and manage your different applications.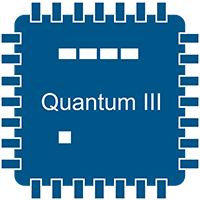 High Precision
Based on K8-platform, P300 series is a combination of GNSS boards and tablet computer. It's equipped with powerful tracking capability for more than 50 satellites, providing reliable and available heading and positioning performance.

Wide Applicability
P300 series with 2 sized in options offer great functionality and a simplified installation process, can be widely used for precision agriculture, autonomous driving, machine control and other industries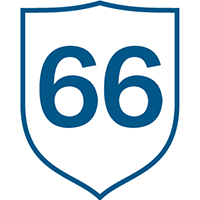 Rugged Design
Aluminium magnesium alloy shell with IP66 dust- and waterproof makes P300 series fully rugged. As an industrial in-cab tablet, it meets demands in various conditions, perfectly and effectively work even in harsh environments.
Specifications
Performance

GPS

L1, L2

BDS

B1I, B3I

BDS Global

B1C, B2b

GLONASS

G1, G2

Galileo

E1, E5b

QZSS

L1, L2

Post Pocessing

2.5mm+1 ppm

5.0mm+1ppm

Velocity Accuracy

<0.02m/s

Azimuth

(0.2/R)°

Roll or pitch

(0.4/R)°

RTK

8+1ppm Horizontal

15+1ppm Vertical

Physical

Dimensions

P300 mini: 220mm*150mm*34mm

P300 plus: 268mm*182mm*36mm

Display size

P300 mini: 8''touchscreen

P300 plus: 10.1'' touchscreen

Resolution Rate

1280*720

Brightness

P300 mini: 600cd/cm²

P300 plus: 500cd/cm²

Weight

P300 mini: 800g

P300 plus: 1022g

Working temperature

-20℃~60℃

Waterproof and dustproof

IP66

Shock and vibration

Designed to meet MIL-STD-810H

Communications

Type C port

1

USB port

3

TF card slot:

1

Dual-SIM card slot

1

GNSS Antenna port

2

UHF Antenna por

1

UHF Antenna por

1

lemo port

3 (including RS232/RJ45/PPS/EVENT/CAN/USB)

Bluetooth V5.0

Hardware

Processor

Qualcomm 8-core 2.0GHz high-speed processor

Operating System

Android 7.1

CPU

8-core 2.0GHz high-speed processor

RAM

2GB (4GB is optional)

ROM

16GB eMMC (64GB is optional)

Datalink Module

U70 module, 410-470MHz full band (optional)

Input power

5V-16V DC

Power consumption

<15W

Audio

Built-in dual speakers and microphone

Camera

8 megapixels front camera, 16 megapixels rear camera(optional)