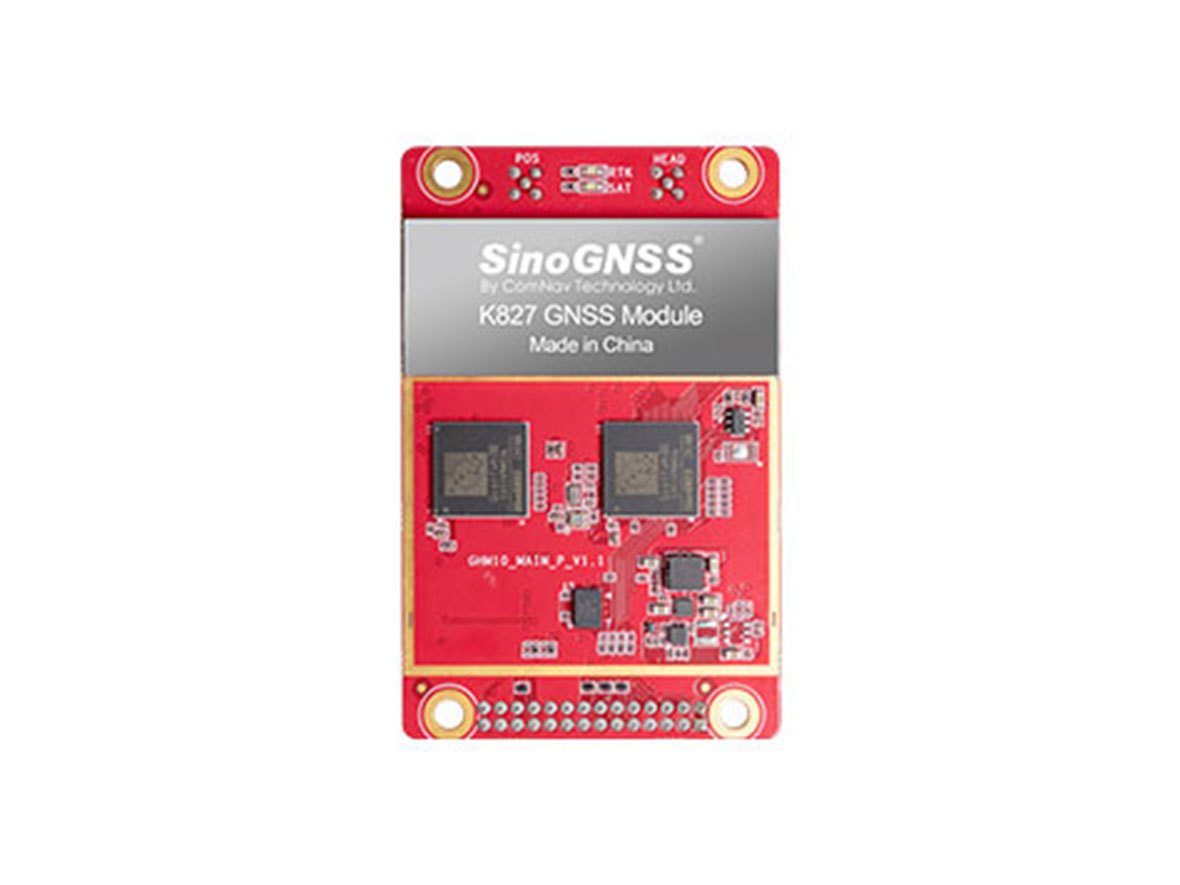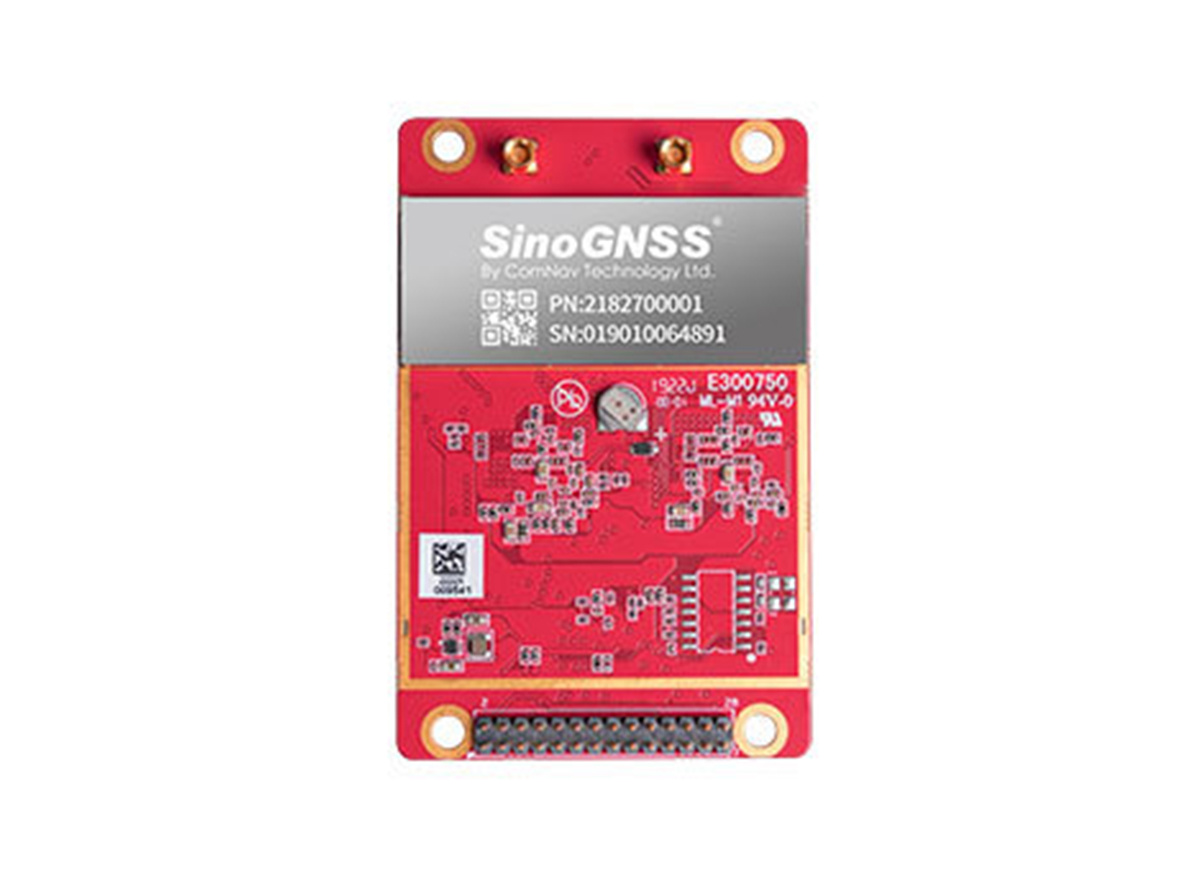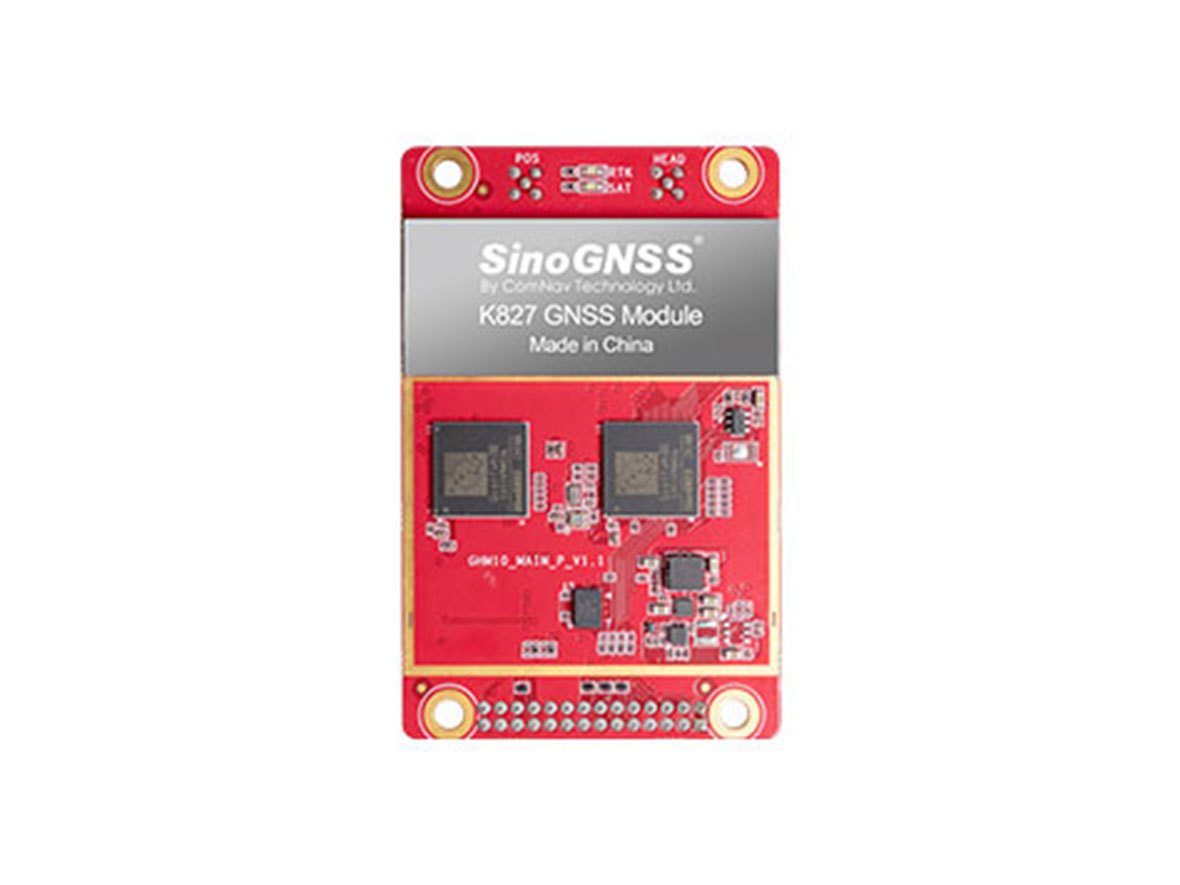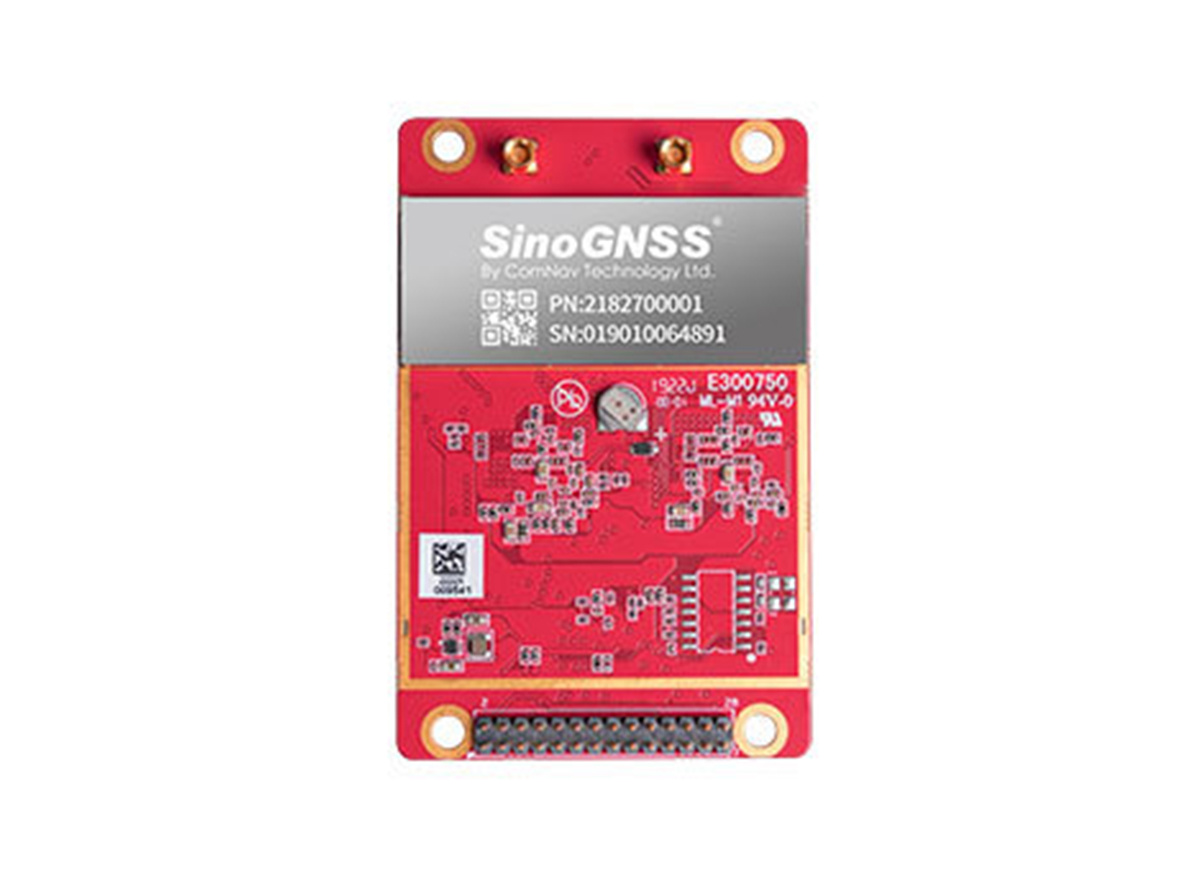 K827 GNSS Board
K827 is comnav's best-in-class K8 series board. It is a multi-frequency GNSS receiver featuring reliable positioning performance with two independent RTK engine on one board. It can offer centimeter positioning accuracy in harsh environment. It's designed specifically for applications in land surveying, autonomous driving, precision agriculture, machine control, robotics, and UAV.
social media:
Features
Full-constellation multi-frequency
support GPS, BDS-2, BDS-3, GLONASS, Galileo, IRNSS, QZSS and SBAS
Maximum availability in complex situation
Support INS+GNSS navigation
Support L-Band
Support CAN protocol
50Hz data output
1.8W power consumption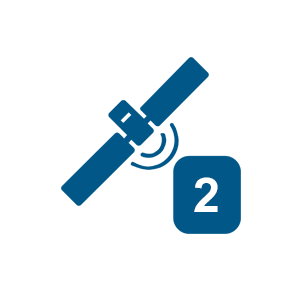 Dual-engine RTK Technology
Observations from primary antenna and secondary antenna are transferred to two processors where RTK are computed independently, so the robustness of system is improved.

Full-constellation & Multi-frequency
K827 can track all the current and planned GNSS constellations, including GPS, BDS-2, BDS-3, GLONASS, Galileo, IRNSS, QZSS and SBAS.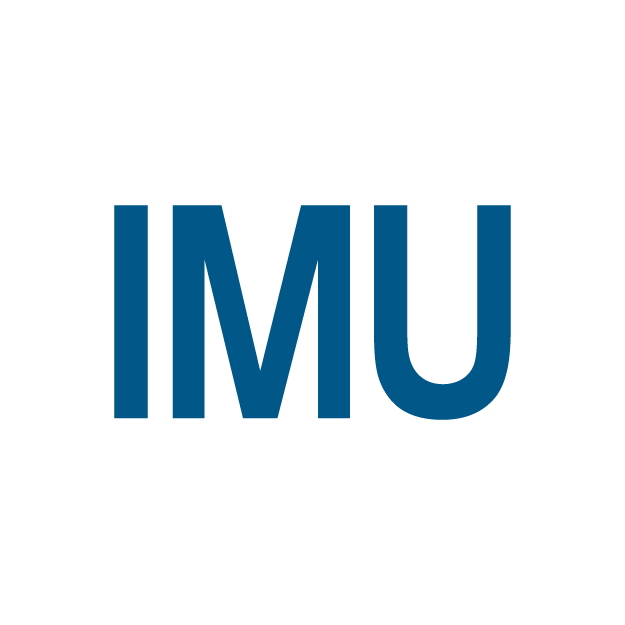 On Board IMU
K827 combines GNSS and IMU to deliver precise positioning in challenging environment. It can keep centimeter-level positioning in 3s and meter-level in 10s during lock-lose.

Strong Compatibility
K827 is compatible with mainstream GNSS boards from physical to data format, ensuring a seamlessly replacement for customers who use boards on worldwide standard 20pins to 28pins.
Specifications
Performance

Channels

1930

Satellites tracking

GPS: L1C/A, L1C, L2P, L2C, L5

BeiDou: B1I, B2I, B3I,B1C, B2a, B2b

GLONASS: G1, G2, G3*

Galileo: E1, E5b, E5a, E5 AltBoC*, E6c

QZSS, IRNSS, L-Band

SBAS: WAAS, EGNOS, MSAS, GAGAN, SDCM

Post Processing

Horizontal: 2.5 mm + 1 ppm

Vertical: 5 mm + 1 ppm

Single Baseline RTK

Horizontal: 8 mm+1 ppm

Vertical: 15 mm+ 1 ppm

Initialization time

<5 s

Physical

Size (L x W x H)

46mm×71mm×10mm

Weight

15.0 g

Hardware interface

2x14 pin

Power consumption

1.8 W (Anti-interference off)

Input voltage

+3.3 V ± 5% DC

Operating temperature

-40 °C to + 85 °C

Storage temperature

-55 °C to + 95 °C

LNA Power

External: +3.3V ~ +5V ± 5%VDC @ 0-100mA

LNA Gain

20 ~ 35dB

Impedance Match

50 Ω

Communications

LVTTL ports

3

SPI

2

Event Markers input

2

Pulse Per Second (PPS) output

1

Indicator pins show tde working status

3

Correction data I/O

RTCM 2.X, 3.X, CMR, CMR+

Position data output

NMEA-0183, ComNav Binary, BINEX
Related Products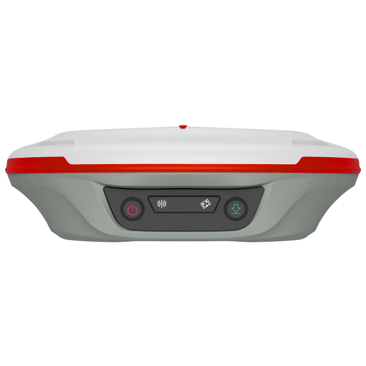 Small enough to fit in a pocket, T20 is only 48mm thick with the battery and weighs 0.65kg, it is more than 35% thinner and 40% lighter. With K8 high-precision module and third generation IMU built in, T20 can adapt to a variety of complex operating environments and collect accurate data. Powered by a 10,000mA lithium battery, the T20 can stand up for 13 hours or more on a five-hour charge.Lighter, Thinner, and Stronger - T20 is specifically designed for land survey, marine, agriculture, machine control, and GIS.
View Detail +