'Interfacemode' Command: Optimizing K8 GNSS Module Configuration
---
In response to user feedback, we have noticed that some users encounter issues when setting the K8 GNSS module in RTK mode using the 'interfacemode' command. In this blog, we will provide a detailed explanation of these commands and their logical usage.
The 'interfacemode auto auto on' command is primarily used to configure the COM port in "Differential" mode. By enabling this mode, the differential data will be transmitted to the K8 GNSS module via COM port, allowing for RTK calculations and obtaining accurate positioning data. However, users have reported that after executing this command, subsequent commands become invalid.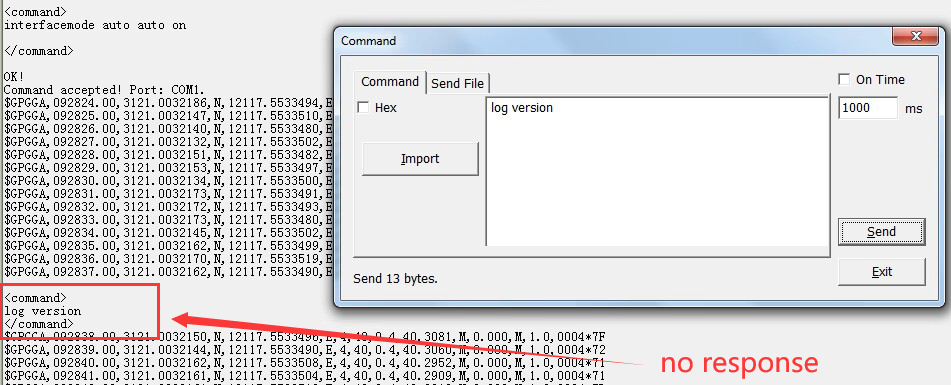 Reason: The default logic of our GNSS module is such that once the serial port is set to differential mode, it will no longer accept any other regular commands.
But what should you do if you have commands that must be input into the K8 GNSS module after setting the serial port to differential mode?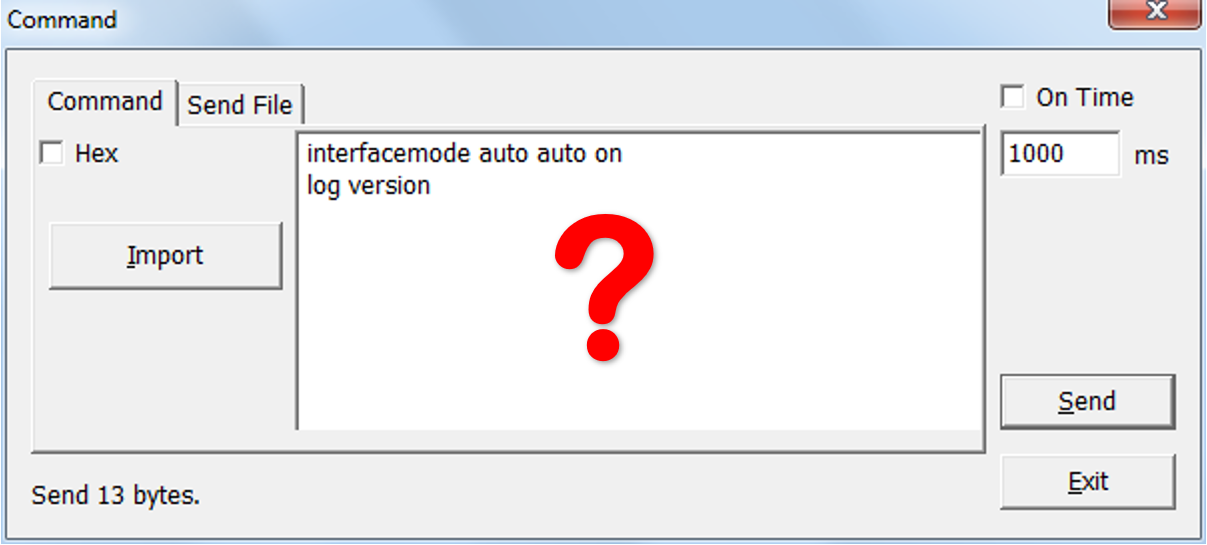 There is a solution to make the corresponding COM port accept commands again:
Releasing Differential Mode:
Before sending a new command after setting the COM port to differential mode, input the command 'interfacemode compass compass on'.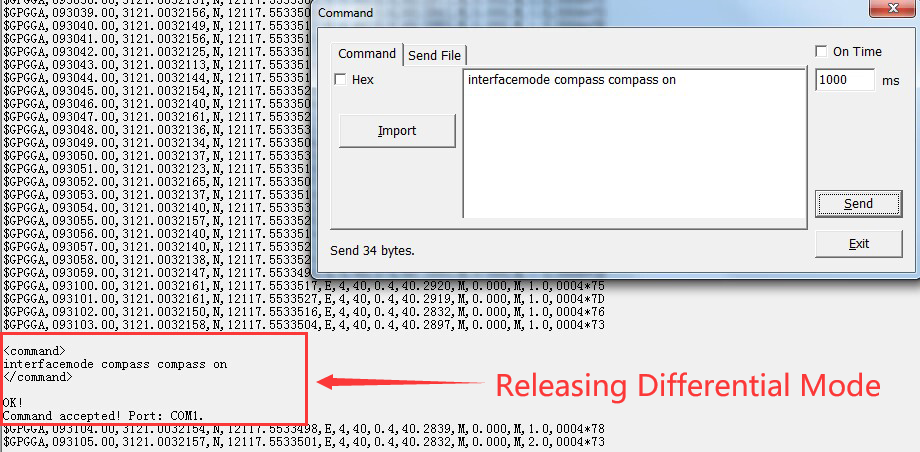 This action will revert the COM port to normal mode, allowing it to accept commands again. However, keep in mind that the K8 GNSS module will exit RTK mode in this process. To re-enter RTK mode, input the 'interfacemode auto auto on' command again after sending the new command to the GNSS module.
How can I keep the module in RTK mode, even after a power outage and restart?
In typical scenarios, we would usually input 'saveconfig' at the end of a command to ensure that the GNSS module retains its previous working state even after a power outage, eliminating the need to repeat the command after every restart. However, some people might consider - "If I wish to maintain the GNSS module's RTK state, I should input 'saveconfig' at the end of the command. However, as explained earlier, once 'interfacemode auto auto on' is entered, the GNSS module will no longer recognize 'saveconfig' at the end of the command.
Yes, you are absolutely right. Considering this issue, our engineers have made an improvement. Once the GNSS module enters RTK mode, you could input 'interfacemode saveconfig' to save the board's working state.
Meanwhile by inputting 'log comconfig' through other serial ports, you can view the status of all COM ports in the current GNSS module.

27 refer to differential port; 1 refer to normal port.
We hope this article has been helpful to you. If you have any questions, please feel free to contact us.
The command is compatible with all SinoGNSS K7/K8 series GNSS modules. As one of the high performance GNSS module manufacturers, we offer a wide range of GNSS modules for various applications. For more information about our product profile, please visit our website page:
GNSS OEM Boards_ComNav Technology Ltd
To explore our full constellation GNSS module, visit the K803 page at:
https://www.comnavtech.com/new_K803.html
For a dual antenna GNSS module, check out the K823 page at:
https://www.comnavtech.com/new_K823.html
If you are interested in IoT module, you can find details on the K801 page at:
https://www.comnavtech.com/new_K801.html
About ComNav Technology
ComNav Technology is the major provider of GNSS OEM boards, receivers and high precision positioning solutions, encompassing product development, and marketing. Its technology and products have already been applied in a wide range of fields such as surveying, construction, machine control, agriculture, intelligent transportation, precise timing, deformation monitoring, and unmanned system. With its experienced team and innovational spirit, ComNav Technology is always trying best to provide reliable and competitive products to global customers. ComNav Technology has been listed on the Shanghai Stock Exchange (Science and Technology Board), securities :ComNav Technology (Compass Navigation), Stock code: 688592.
About SinoGNSS®
SinoGNSS® is the official trademark of ComNav Technology Ltd., registered in People's Republic of China, EU, USA and Canada. All other trademarks are the property of their respective owners.