ComNav Technology has received plenty of positive feedback of T30 IMU GNSS receiver from users since it was released two month ago. One of our users from Azerbaijan applied T30 IMU GNSS receiver in a historic building restoration project to complete the preliminary mapping work, representing practical significance for historic building protection.
A historic building in Azerbaijan needs to be repaired and redecorated. To ensure the repairing work go smoothly, an accurate 3D sketch of the building is required and the survey accuracy tolerance must be no more than 5(XYZ) centimeters. Finally, the user came up with the mapping plan by using T30 IMU. He measured the benchmark points of the building and some feature points on the top of the building with T30 IMU and the rest feature points with a total station.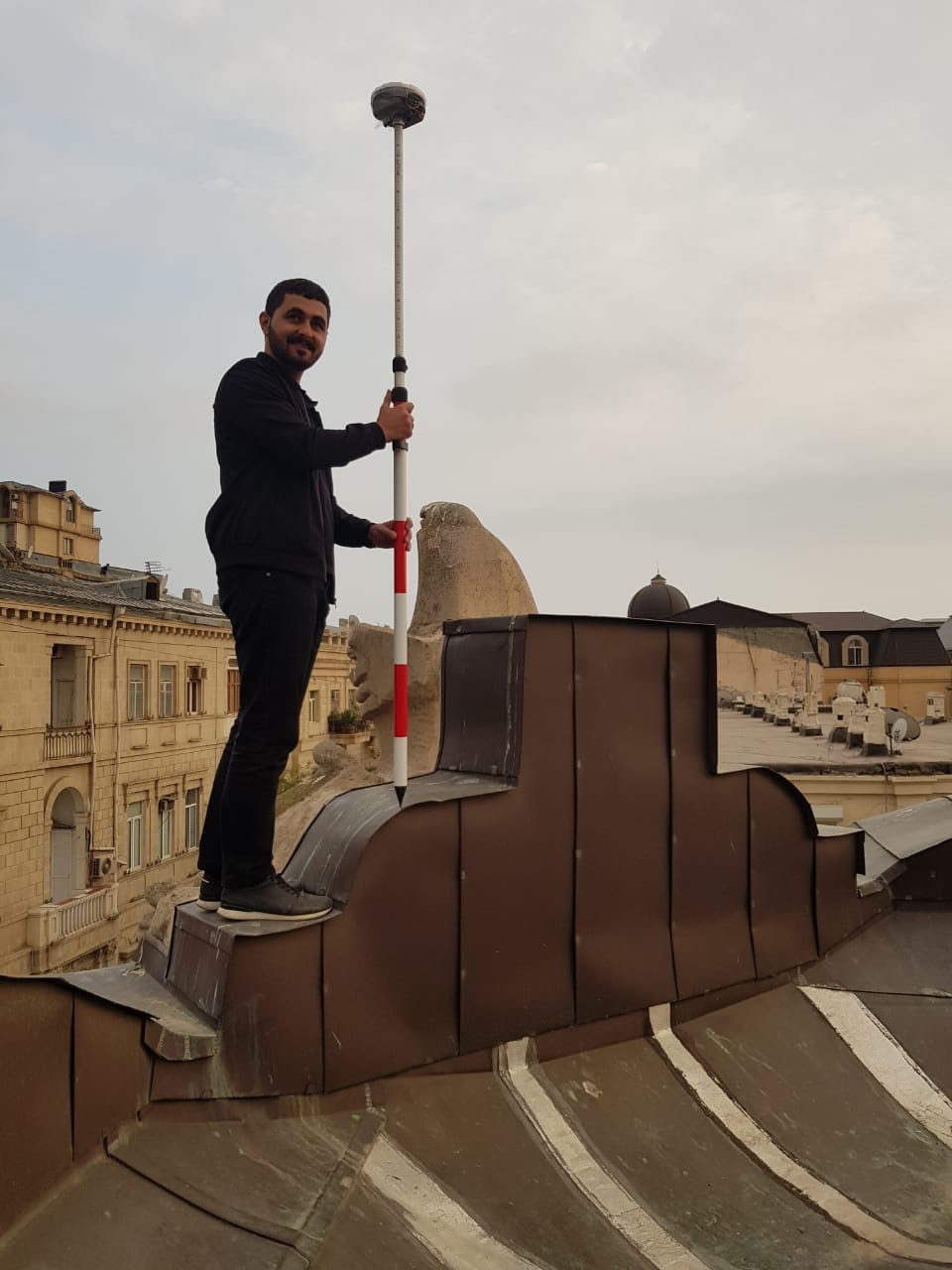 The project is faced up with two big challenges. On one hand, the building is surrounded with trees and other buildings so that the obstacle environment will affect the satellite signal tracking. On the other hand, survey work on the roof is dangerous and difficult to carry on.
In fact, the problem is well solved with the help of T30 IMU receiver. The user used the PDA CORS mode of T30 IMU receiver to achieve fast fixed near the building with an accuracy of 1-2cm. With the support of up to 60° tilt compensation, the survey work on the roof was completed safely and efficiently.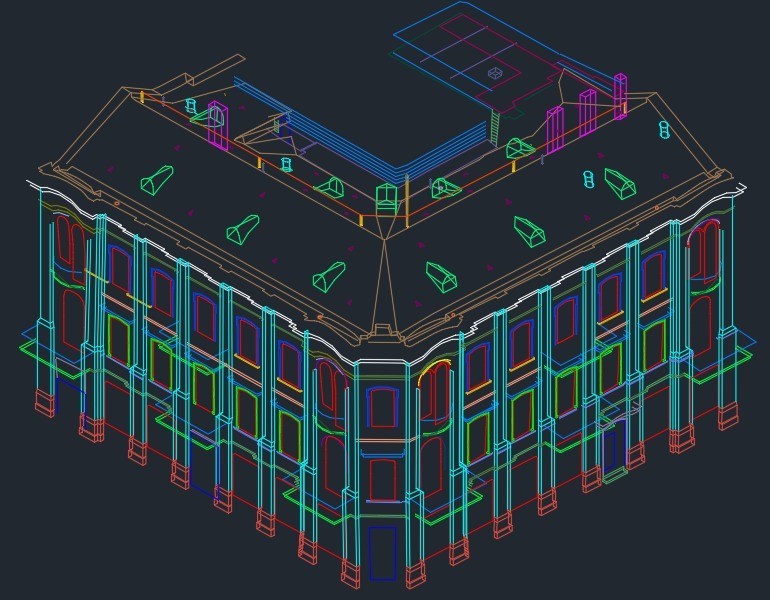 It just took two days to survey and map the 3D sketch, as is shown above. It can be seen that the high accuracy requirement is fully realized.
To help customers improve their working efficiency is the driving force of ComNav Technology, the T30 IMU receiver sets an excellent example.
T30 IMU receiver is a high-accuracy GNSS receiver, featuring built-in IMU engine, full-constellation tracking capability, 4G/WiFi/UHF/Bluetooth® connection and easy survey workflow with Android-based Survey Master software. More information please refer to the link below.
http://www.comnavtech.com/T30IMU.html
About ComNav Technology
ComNav Technology is the major provider of GNSS OEM boards, receivers and high precision positioning solutions, encompassing product development, and marketing. Its technology and products have already been applied in a wide range of fields such as surveying, construction, machine control, agriculture, intelligent transportation, precise timing, deformation monitoring, and unmanned system. With its experienced team and innovational spirit, ComNav Technology is always trying best to provide reliable and competitive products to global customers. ComNav Technology has been listed on the Shanghai Stock Exchange (Science and Technology Board), securities :ComNav Technology (Compass Navigation), Stock code: 688592.
About SinoGNSS®
SinoGNSS® is the official trademark of ComNav Technology Ltd., registered in People's Republic of China, EU, USA and Canada. All other trademarks are the property of their respective owners.