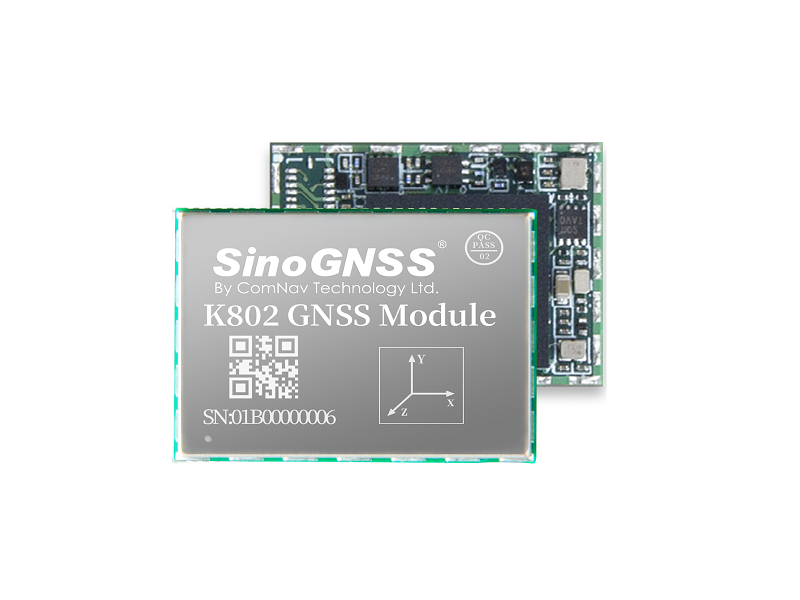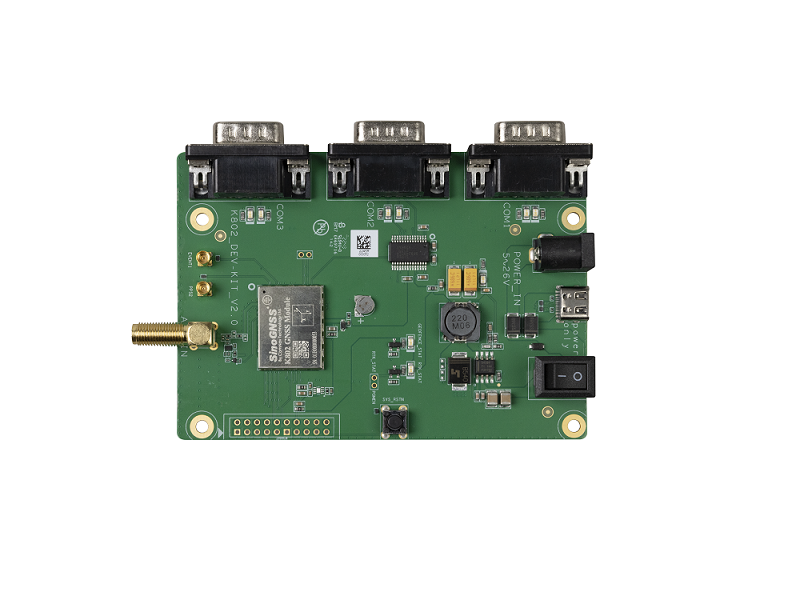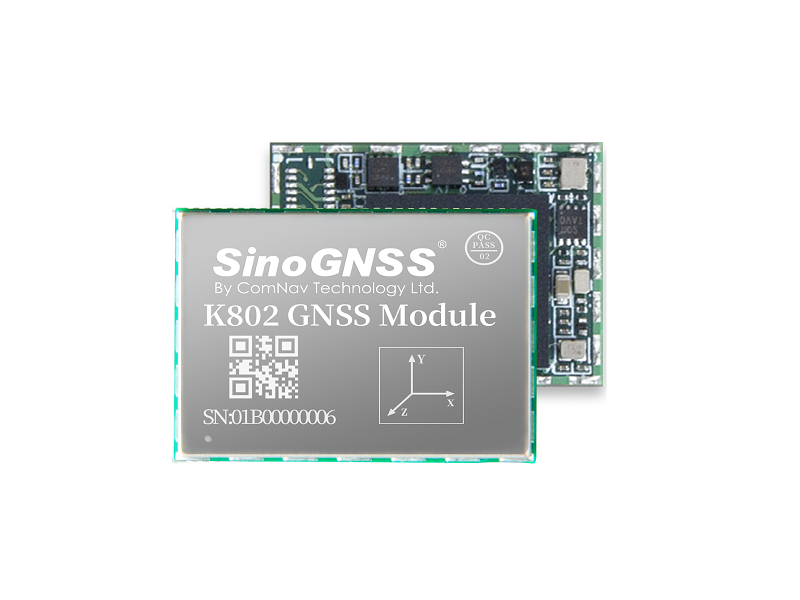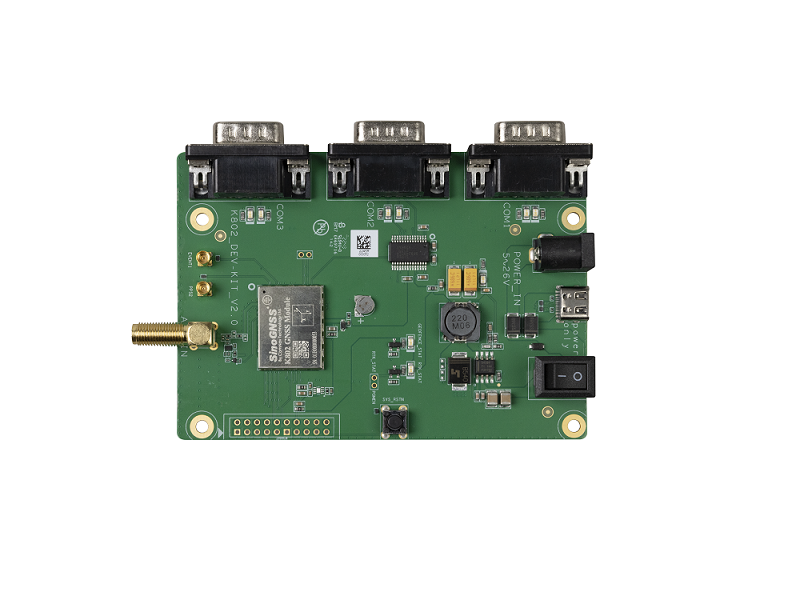 K802 GNSS Module
The K802 is a multi-frequency GNSS module specifically designed for automotive industry. With built-in IMU module, K802 can continuously provide accurate positioning where GNSS signal is lost. Its compact surface-mounted design enables easy to be integrated in any space restricted devices.
social media:
Features
01. Support BDS-3,BDS-2,GPS, GLONASS, Galileo, SBAS and QZSS
02. Support L-band
03. Certificated by AEC-Q104
04. GNSS+INS navigation
05. 0.8W power consumption
06. 100Hz data output
Reliable Positioning
The multi-frequency and it's capability to track all the current constellations enables it receive much more GNSS signals, making RTK accuracy improve a lot.

Automotive Grade
K802 adheres to strict qualification tests for medium and small size applications that requires automotive durability. The K802 has been certified by AEC-Q104 . The K802 takes full advantage of Quantum RTK algorithm from ComNav to deliver reliable and accurate position data in challenge environments.
GNSS+INS Positioning
Combining GNSS positioning technology with inertial navigation system, K802 can offer continuous high quality positioning solution when GNSS signal is not available. It can keep centimeter level accuracy within 3s after losing GNSS signal.
Specifications
Performance

Satellites tracking

GPS: L1C/A, L2P, L2C,
BeiDou: B1I, B2I, B1C, B2b
GLONASS: G1, G2
Galileo: E1, E5b
QZSS, SBAS

Post Processing

Horizontal: 2.5 mm + 1 ppm
Vertical: 5 mm + 1 ppm

Single Baseline RTK

Horizontal: 8 mm+1 ppm
Vertical: 15 mm+ 1 ppm

Initialization time

<5 s

Physical

Size (L x W x H)

17mm×22mm×2.8mm

Weight

5 g

Hardware interface

LGA 54 pin

Power consumption

0.6W(Anti-interference on)

Input voltage

+3.3 V ± 5% DC

Operating temperature

-40 °C to + 85 °C

Storage temperature

-55 °C to + 95 °C

LNA Power

External: +3.3V ~ +5V ± 5%VDC @ 0-100mA

LNA Gain

0 ~ 32dB (suggested)

Impedance Match

50 Ω

Battery life
Battery life

Communications

UART ports

3

SPI

1

Event Markers input

1

Pulse Per Second (PPS) output

1

I2C

3

Correction data I/O

RTCM 2.X, 3.X, CMR, CMR+

Position data output

NMEA-0183, ComNav Binary, BINEX