Features
01.GPS L1/L2/L5, BeiDou B1/B2/B3, GLONASS L1/L2, Galileo E1/E5a/E5b/AltBOC, SBAS, QZSS, IRNSS
02.BeiDou Global Signal B1C, B2a
03.WIFI/UHF/4G Module
04.Built-in IMU supports tilt compensation up to 60°
05.Two 3400 mAh hot swap Batteries
06.Low Power Consumption
07.Support PPP and L-Band
08.Easy workflow

Multi-constellation tracking
The T30 IMU receiver tracks 1198 channels for all current and future satellites signals, including GPS, GLONASS, Beidou, Beidou global, Galileo, SBAS and L-Band.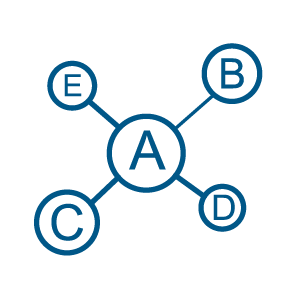 IMU
With built-in and calibration-free IMU, T30 IMU receiver supports up to 60° tilt survey within the accuracy of 2.5cm, providing more convenient and reliable survey work.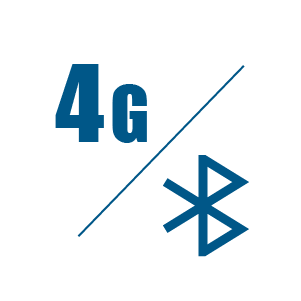 Intuitive workflow
The T30 IMU receiver provides intuitive and easy survey workflow via Survey Master Wizard function, improving efficiency for both beginners and professional surveyors.
Specifications
Performance

Channels:

1198

Satellites tracking:

- GPS: L1 C/A, L2C, L2P, L5

- BeiDou: B1, B2, B3

- BeiDou Global Signal: B1C, B2a

- GLONASS: L1 C/A, L1P, L2 C/A, L2P

- Galileo: E1, E5a, E5b, E6, AltBOC

- QZSS, IRNSS

- L- Band

- SBAS: WAAS, EGNOS, MSAS, GAGAN

Static and Fast Static:

Horizontal: 2.5 mm + 0.5 ppm

Vertical: 5 mm + 0.5 ppm

Long Observations Static:

Horizontal: 3 mm + 0.1 ppm

Vertical: 3.5 mm + 0.4 ppm

UHF/NTRIP RTK:

8 mm + 0.5 ppm Horizontal

15 mm + 0.5 ppm Vertical

Physical

Size (W x H):

Φ15.5 cm x 7.3 cm

Weight:

1.2 kg with two batteries

Power consumption:

1.92 W

Input voltage:

7-28 VDC

Battery:

2 x3400 mAh, up to 16 hours typically

Memory:

8 GB

Operating temperature:

-40 °C to + 65 °C (-40 °F to 149 °F)

Storage temperature:

-40 °C to + 85 °C (-40 °F to 185 °F)

Humidity:

100% no condensation

Waterproof and dustproof:

IP67

Shock:

Designed to survive a 2 m drop onto concrete

Communications

1 Serial port (7 pin Lemo):

- Baud rates up to 921,600 bps

UHF modem:

- Transmit power: 0.5-2 W adjustable

- Range: 1-5 km

WIFI/4G modem:

- 4G Bands: 800/900/1800/2100/2600 MHz

- 3G Bands: 900/2100 MHz

- 2G Bands: 900/1800 MHz

- Support GSM, Point to Point/Points and NTRIP

5 LEDs:

indicating RTK Corrections data, Satellites Tracking, GPRS status and Power

Bluetooth:

V4.0, compatible with Windows OS and Android OS

Calibration-free IMU integrated for Tilt Survey:

Up to 60° tilt with 2.5 cm accuracy