FIG 2023: A Successful Exhibition For ComNav Technology In USA
---
Orlando, USA, June 4th, 2023 — From May 28th to June 1st, 2023, FIG Working Week 2023 was held in the vibrant city of Orlando, USA. It is the premier event for surveyors and geospatial experts and brought more than 1000 surveyors and geospatialists from around the globe this year.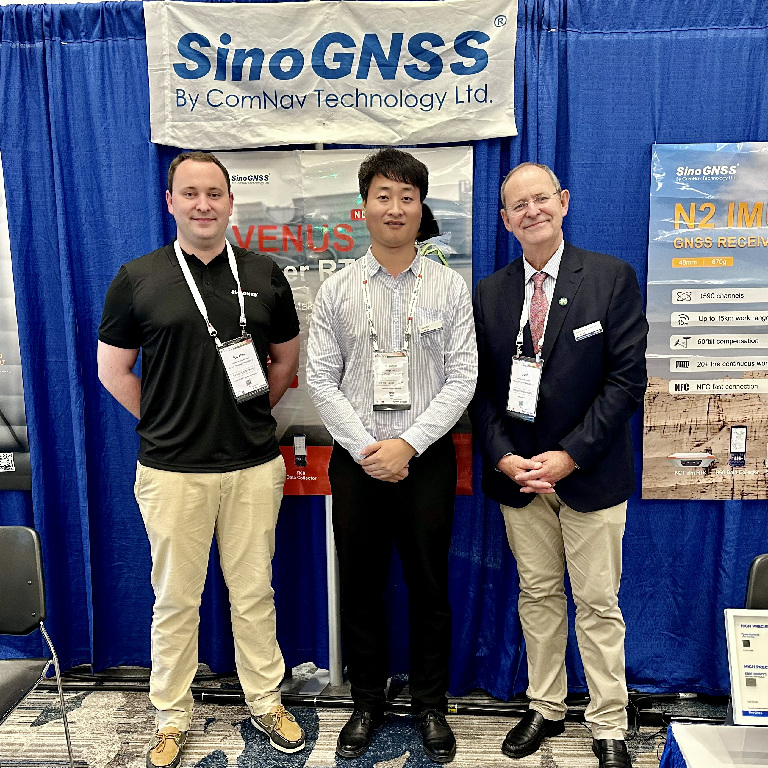 ComNav Technology (ComNav) showcased its market-leading products and CORS solutions for land surveying, UAV, GIS and IoT industries at the week-long event. The high-profile presence of ComNav attracted hundreds of visitors rushing to its booth.
Among them, the unique Universe GNSS Receiver caught the attention of most visitors during the show. For the Venus Laser RTK, the laser can replace the bulky pole for measuring distances and therefore breaks the usual limitations. As soon as Venus was launched in December 2022, it was widely discussed in this industry.
At the same time, another new laser RTK made its debut at FIG. "Amazing, it's a whole new surveying experience!" one of the visitor said after the on-site demonstration. What's that exactly? Looking forward to our release in the next several months!
At the end of the event, ComNav would like to thank all customers and business partners for visiting our booth at FIG 2023. We look forward to seeing you again next time!
About ComNav Technology
ComNav Technology develops and manufactures GNSS OEM boards and receivers for high precision positioning demanded applications. Its technology already been used in a wide range of applications such as surveying, construction, machine control, agriculture, intelligent transportation, precise timing, deformation monitoring, unmanned system. With a team dedicated for the GNSS technology, ComNav Technology is trying its best to supply reliable and competitive products to worldwide customers. ComNav Technology has been listed on the Shanghai Stock Exchange (Science and Technology Board), securities :ComNav Technology (Compass Navigation), Stock code: 688592.
About SinoGNSS®
SinoGNSS® is the official trademark of ComNav Technology Ltd., registered in People's Republic of China, EU, USA and Canada. All other trademarks are the property of their respective owners.