ComNav Technology showcased its latest GNSS modules, datalink modules and solutions at XPONENTIAL 2023
---
Denver, USA., May 12th, 2023 — From 8th to 11th May 2023, XPONENTIAL, the leading annual gathering for global leaders and end users of uncrewed technologies, was held at the Colorado Convention Center in Denver, USA.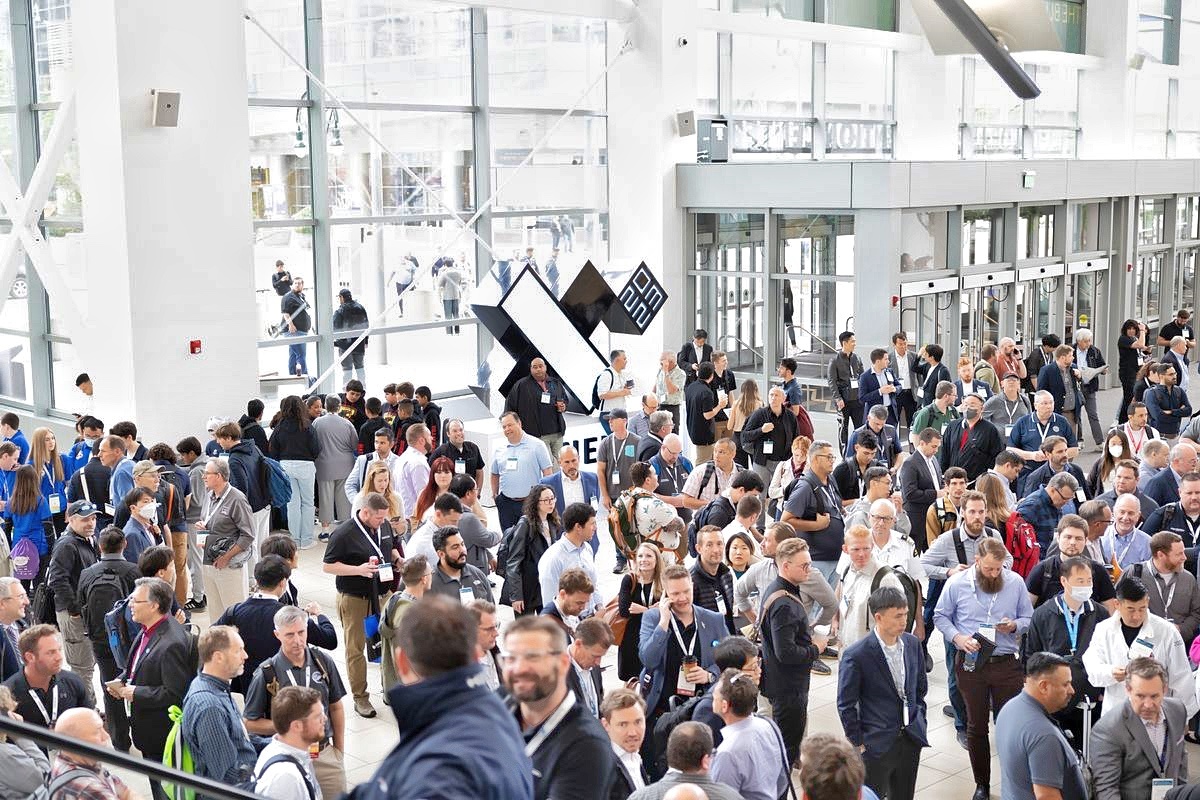 As a well-known Original Equipment Manufacturer (OEM) in the GNSS positioning field, ComNav Technology was invited to participate and showcase its latest GNSS chips and modules, datalink modules and solutions in the areas of unmanned aerial vehicles, autonomous driving, robotics and Internet of Things (IoT).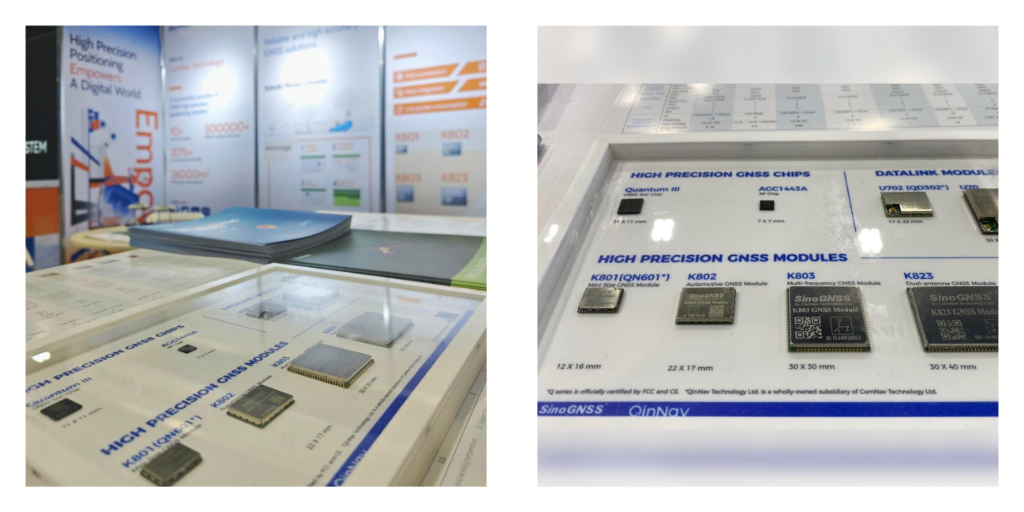 Visitors showed strong interest in SinoGNSS products, especially the K8 series GNSS high-precision positioning modules, independently developed by ComNav Technology. With SMD design, the K8 series modules are small in size, low in power consumption, and complete pin definition and specification.
Learn about the K8 series online:
The K801 Low Cost GNSS Module is designed for IoT, intelligent driving, UAV, and robotics applications.
The K803 GNSS Multi-frequency Module is designed for land surveying, personnel positioning, IoT, and CORS applications.
The K823 GNSS Dual-antenna Modules is design for intelligent transportation, machine control, UAVs, and robotics.
Click to learn more about the datalink modules
Based on core technology, ComNav Technology also provides complete solutions. SinoGNSS High Precision Solution for Robotic Mowers also drew many attention.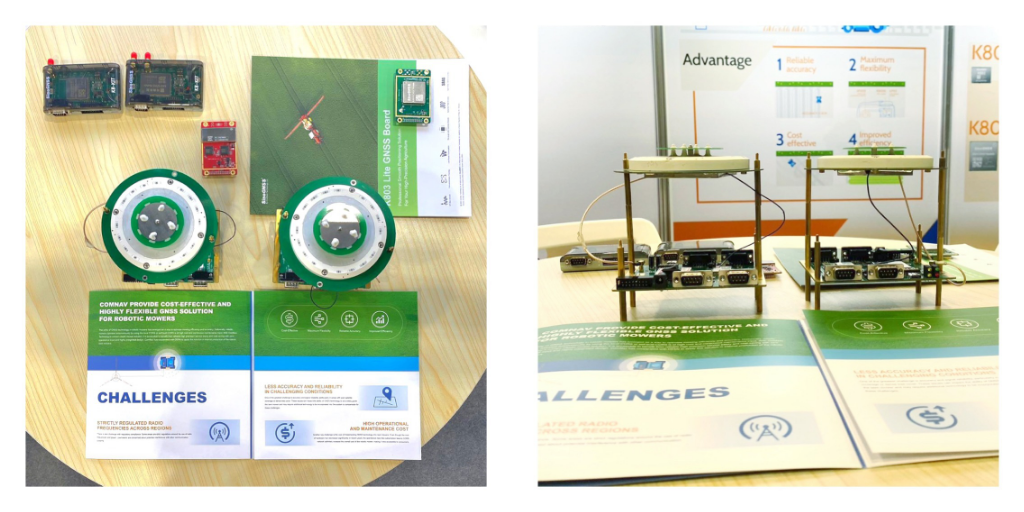 With professional technical knowledge and rich experience, SinoGNSS engineers introduced the working principles, application, and advantages of our products and solutions, and shared ideas and experiences with the visitors.
ComNav Technology thanks all of its customers and business partners for visiting its booth at XPONENTIAL 2023. We look forward to seeing you again at XPONENTIAL 2024 in San Diego, USA!
About ComNav Technology
ComNav Technology develops and manufactures GNSS OEM boards and receivers for high precision positioning demanded applications. Its technology already been used in a wide range of applications such as surveying, construction, machine control, agriculture, intelligent transportation, precise timing, deformation monitoring, unmanned system. With a team dedicated for the GNSS technology, ComNav Technology is trying its best to supply reliable and competitive products to worldwide customers. ComNav Technology has been listed on the Shanghai Stock Exchange (Science and Technology Board), securities :ComNav Technology (Compass Navigation), Stock code: 688592.
About SinoGNSS®
SinoGNSS® is the official trademark of ComNav Technology Ltd., registered in People's Republic of China, EU, USA and Canada. All other trademarks are the property of their respective owners.