ComNav Technology Ltd. introduced the U702 Datalink Module for High-Precision Robotic Solutions
---
Shanghai, China, 21st March, 2023-ComNav Technology Ltd. announced the release of its new U702 datalink module, designed for high-precision robotic applications.
The U702 datalink module works in both TX and RX mode, allowing for flexibility and fast data transmission. Incorporated with LoRa modulation technology, U702 can work with high reliability and robustness even in harsh environments, which can maximally increase the reception of data, resulting in more stable high precision results.Additionally, LoRa technology uses advanced modulation techniques to ensure it work in long range from 0.8km to 1.5km and low power consumption, making it suitable for consumer applications.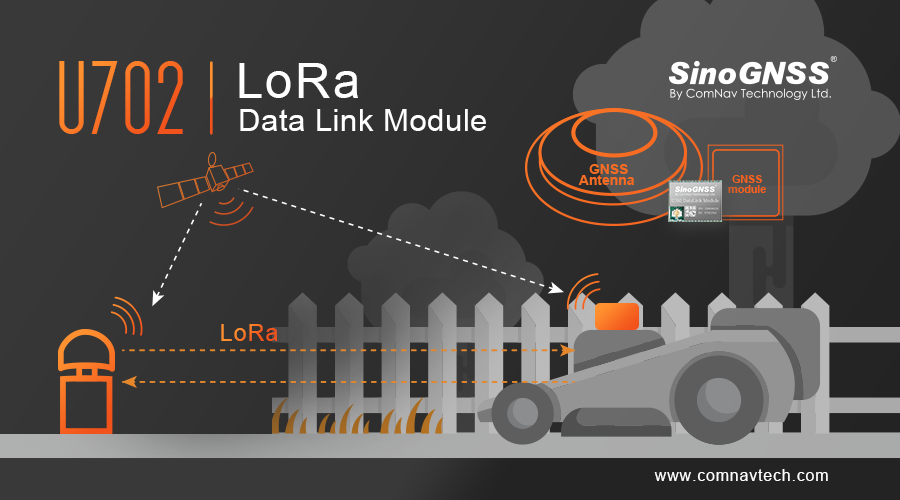 The module operates on two optional frequencies, 410-470 MHz/863-870/902-928MHz, and is certified by both CE and FCC, ensuring seamlessly working in different regions. Featuring small size and surface mounted design, U702 is easy to be integrated and used in space limited devices.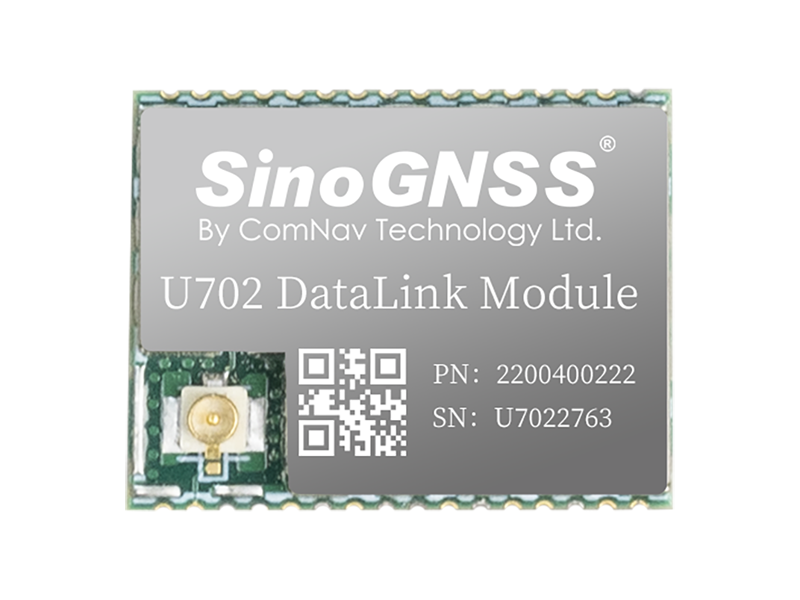 ComNav Technology Ltd. is always dedicated to providing high-quality and innovative solutions to our customers. The U702 datalink module is a testament to the company's commitment to excellence in product development and design. With its advanced features and high performance, the U702 is designed to make high precision service more accessible to customers.
About ComNav Technology
ComNav Technology is the major provider of GNSS OEM boards, receivers and high precision positioning solutions, encompassing product development, and marketing. Its technology and products have already been applied in a wide range of fields such as surveying, construction, machine control, agriculture, intelligent transportation, precise timing, deformation monitoring, and unmanned system. With its experienced team and innovational spirit, ComNav Technology is always trying best to provide reliable and competitive products to global customers. ComNav Technology has been listed on the Shanghai Stock Exchange (Science and Technology Board), securities :ComNav Technology (Compass Navigation), Stock code: 688592.
About SinoGNSS®
SinoGNSS® is the official trademark of ComNav Technology Ltd., registered in People's Republic of China, EU, USA and Canada. All other trademarks are the property of their respective owners.