Empowering Surveying Excellence: ComNav Technology and Dominican Republic Forge Advanced CORS network serves
---
ComNav Technology Ltd., a well-established player in the high-precision GNSS solutions industry, has joined forces with surveying experts from the Dominican Republic to advance the field of GNSS and surveying. This collaboration aims to leverage the expertise of both entities in order to drive progress in the domain.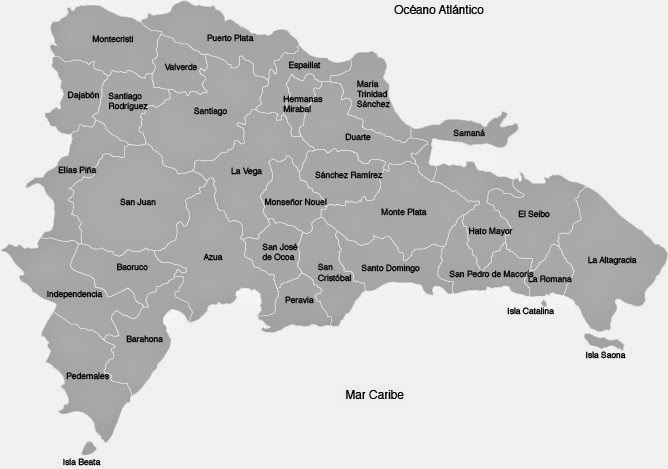 These skilled surveyors from the Dominican Republic are part of a non-profit institution called FUNDCORSRD. The institution's primary mission is centered around establishing a comprehensive network of Continuous Reference Stations (CORS) across the nation. This CORS network serves as the foundational element for conducting topographic surveys. The central focus of the organization is to promote the adoption of advanced real-time Satellite Measurement technology (RTK) with NTRIP cellular correction among local surveying professionals. The establishment of the CORS network was a significant and complex undertaking. Through the combined efforts of ComNav Technology and FUNDCORSRD, we diligently worked to bring this project to fruition, leveraging the expertise of our team members and high-quality products. As a result of this collaborative endeavor, the Dominican Republic now boasts an advanced CORS network with 32 CORS stations spread throughout the country, which are fully implemented with the SinoGNSS CORS Solution.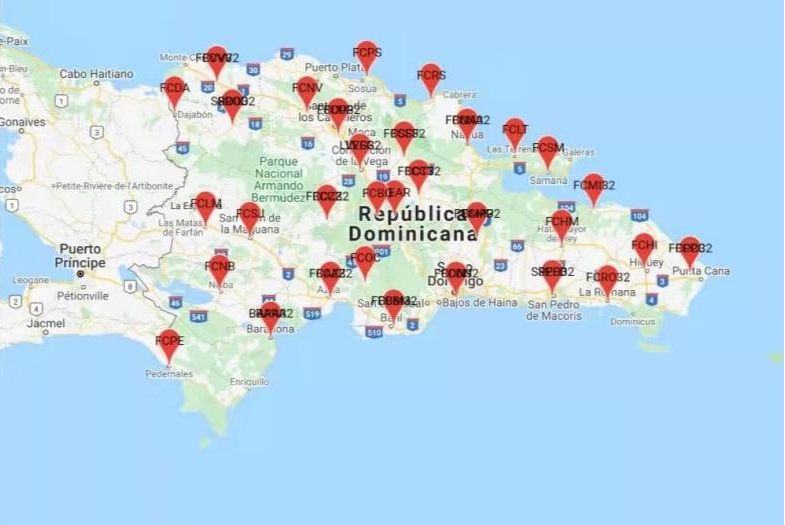 As the GNSS and surveying sector progresses, the prevalence of CORS is expanding worldwide. In comparison to traditional surveying methods and standard 1+1 GNSS surveying, CORS networks bring forth the subsequent advantages:
●Cost-efficient: Comparing with the normal 1+1 rtk survey mode or static mode that requires at least 2 units of GNSS receivers. The CORS mode only need one unit, which greatly saves the cost of surveyors.
●Reliable Accuracy: For single-base mode, the nearest base station will be permanently set at a fixed location, which reduces the step of site calibration and eliminates the human error. As for VRS mode, it will provide more accurate calibration data to achieve higher measurement accuracy.
●Ease of work: Free of base station carrying and setup, the CORS mode simplifies the survey workflow and light the burden of surveyors.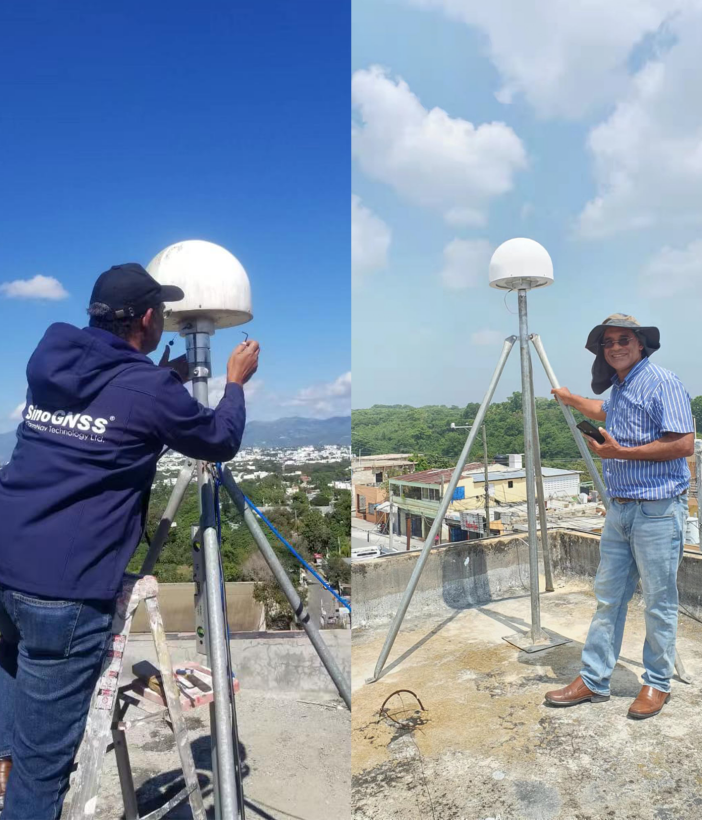 ComNav Technology's choice of equipment includes the M300 Pro GNSS receivers and AT600 choke ring antennas for the CORS reference stations.
The M300 Pro features robust satellite tracking capabilities, supporting multiple satellite constellations like GPS, GLONASS, BeiDou, Galileo, SBAS, L-Band, and QZSS. It also comes equipped with various features, including a built-in web server, interfaces for external devices, a user-friendly front panel display, optical fiber interface, and a secure TF-card with password protection. And the AT600, a high-performance choke ring antenna, boasting attributes such as high gain, accuracy, and reliability, along with full-constellation compatibility.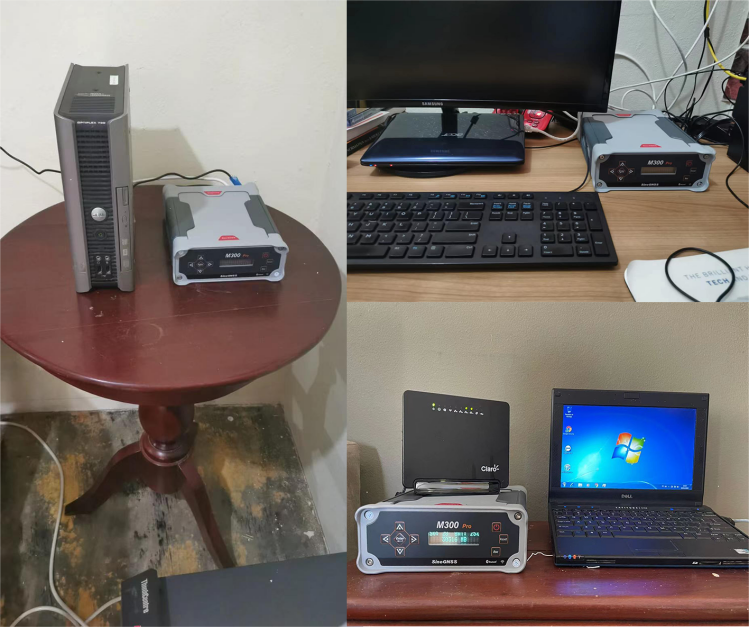 This solution's adaptability spans various sectors including regional and national positioning infrastructure, monitoring, surveying, GIS, precision agriculture, machine guidance, autonomous systems, forestry management, UAV navigation, geodetic surveys, and more. Beyond just technological investment, this solution nurtures operational excellence by streamlining procedures, reducing costs, and establishing new benchmarks for precision and performance.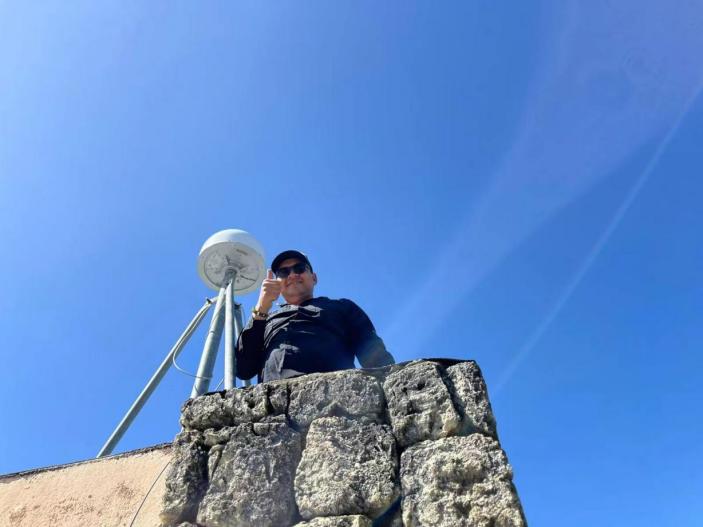 ComNav Technology is dedicated to being a pioneer and frontrunner in high-precision GNSS technology, continuously exploring new applications. Embracing ComNav Technology's SinoGNSS CORS Solution opens doors to simplifying work processes and contributing to a better world.
For more information about ComNav Technology's groundbreaking solutions visit https://www.comnavtech.com/Solution_detail/8.html
Related products:
http://www.comnavtech.com/new_AT600.html
https://www.comnavtech.com/new_M300ProII.html
About ComNav Technology
ComNav Technology develops and manufactures GNSS OEM boards and receivers for high precision positioning demanded applications. Its technology already been used in a wide range of applications such as surveying, construction, machine control, agriculture, intelligent transportation, precise timing, deformation monitoring, unmanned system. With a team dedicated for the GNSS technology, ComNav Technology is trying its best to supply reliable and competitive products to worldwide customers. ComNav Technology has been listed on the Shanghai Stock Exchange (Science and Technology Board), securities :ComNav Technology (Compass Navigation), Stock code: 688592.
About SinoGNSS®
SinoGNSS® is the official trademark of ComNav Technology Ltd., registered in People's Republic of China, EU, USA and Canada. All other trademarks are the property of their respective owners.