Mars Laser RTK  - Changer in the World of Surveying and Mapping
---
Shanghai, China - August 3, 2023 - ComNav Technology Ltd. (ComNav) released the second product in Universe Series GNSS Receiver - Mars Laser RTK. Innovation is renewed with the combination of conventional GNSS receiver and laser technology. The Mars sets new standards for surveying and mapping, geographic Information System (GIS) applications with its advanced functionalities and versatility.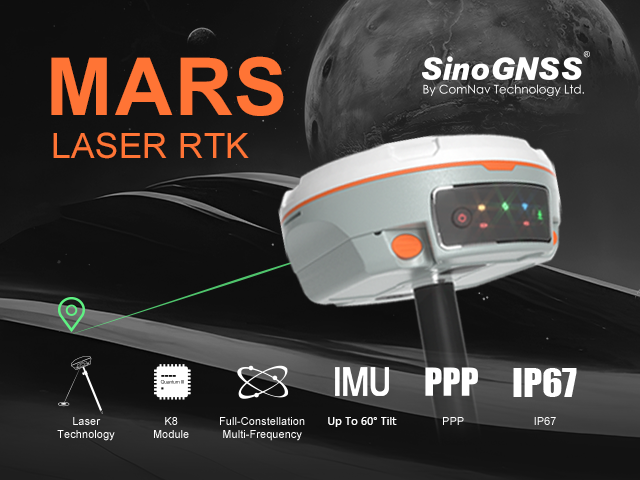 Advanced Laser Technology
Mars' seamless integration of the GNSS receiver and the laser module intuitively complements surveyors' workflow, broaden the operational spectrum to hard-to-reach, signal-obstructed, and dangerous fields.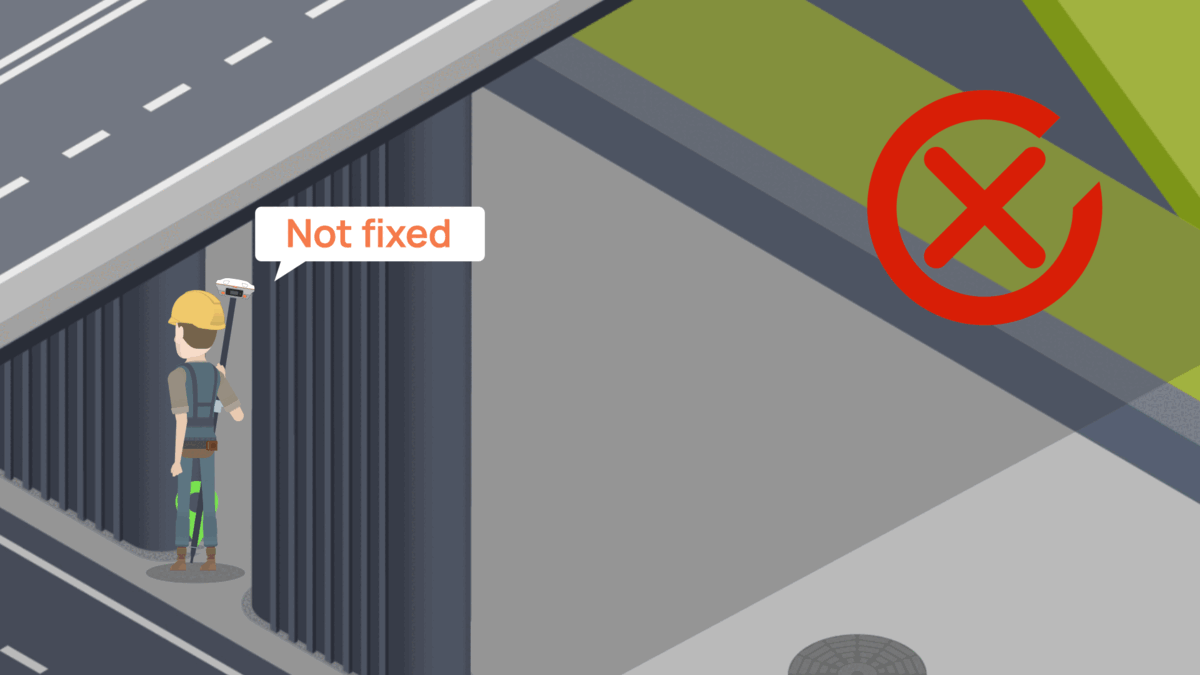 Unfixed Situation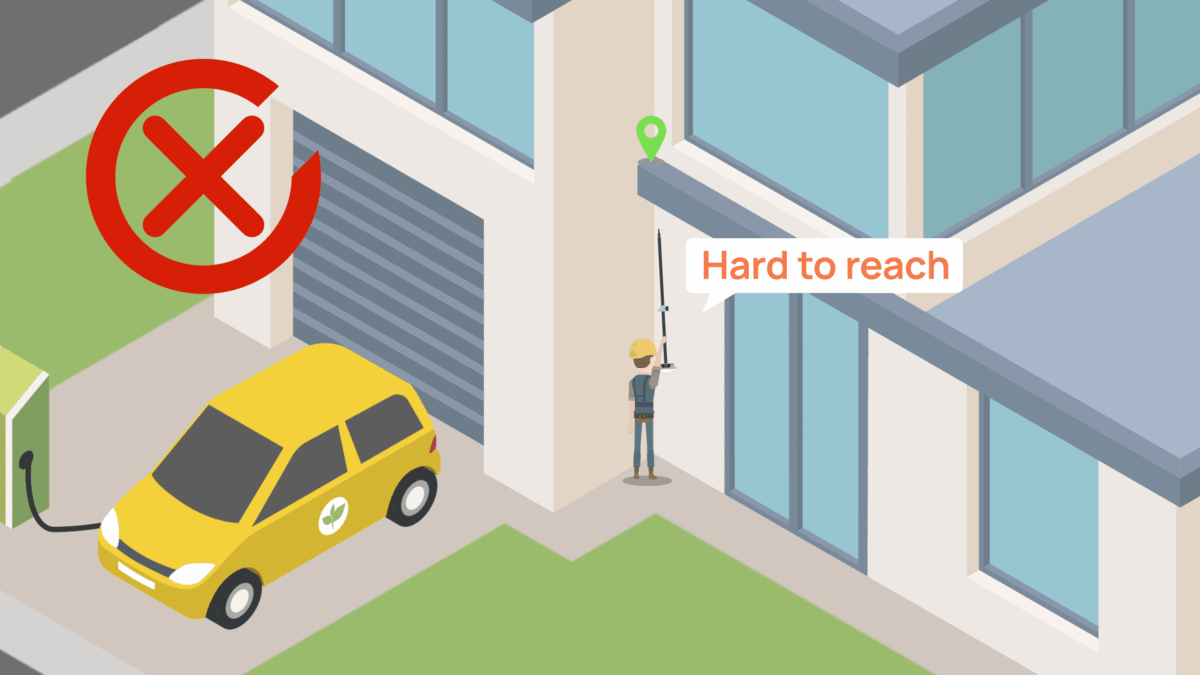 Unreachable Situation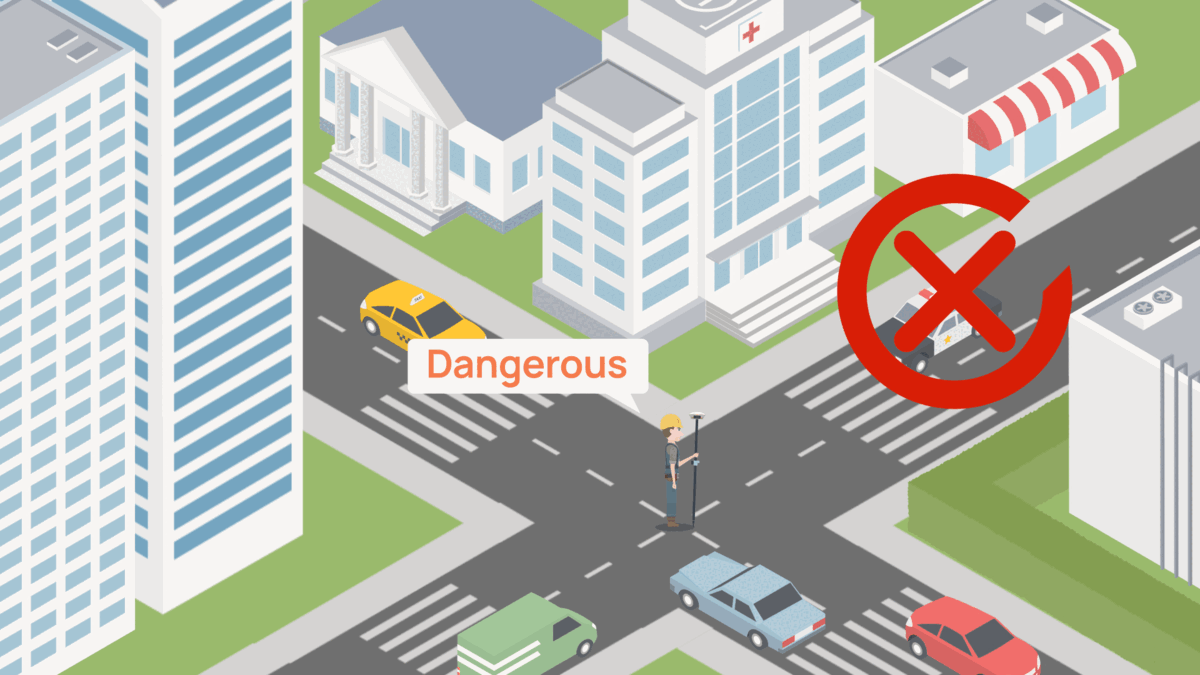 Dangerous Situation
Using Mars as a conventional GNSS receiver, you can easily switch to laser mode by clicking on the data collector. No need to remove the receiver from the range pole, so continuity and consistency are maintained. This on-the-go mode change capability optimizes user experience by simplifying operations, saving time.
With advanced laser technology, Mars not only offers unmatched flexibility in measurement and stake out, but also, importantly, maintains the high accuracy of its results.
Mars boasts a datalink modem that transmits and receives across the full frequency range from 410-470 MHz. With adjustable transmit power from 0.5-2W and a maximum distance of 15 Km under ideal situation, it meets the measurement demands in various complex environments, freeing users from the constraints of their environment. Mars can also switch roles between a rover and a base, this multi-functionality gives it more flexibility in diverse applications.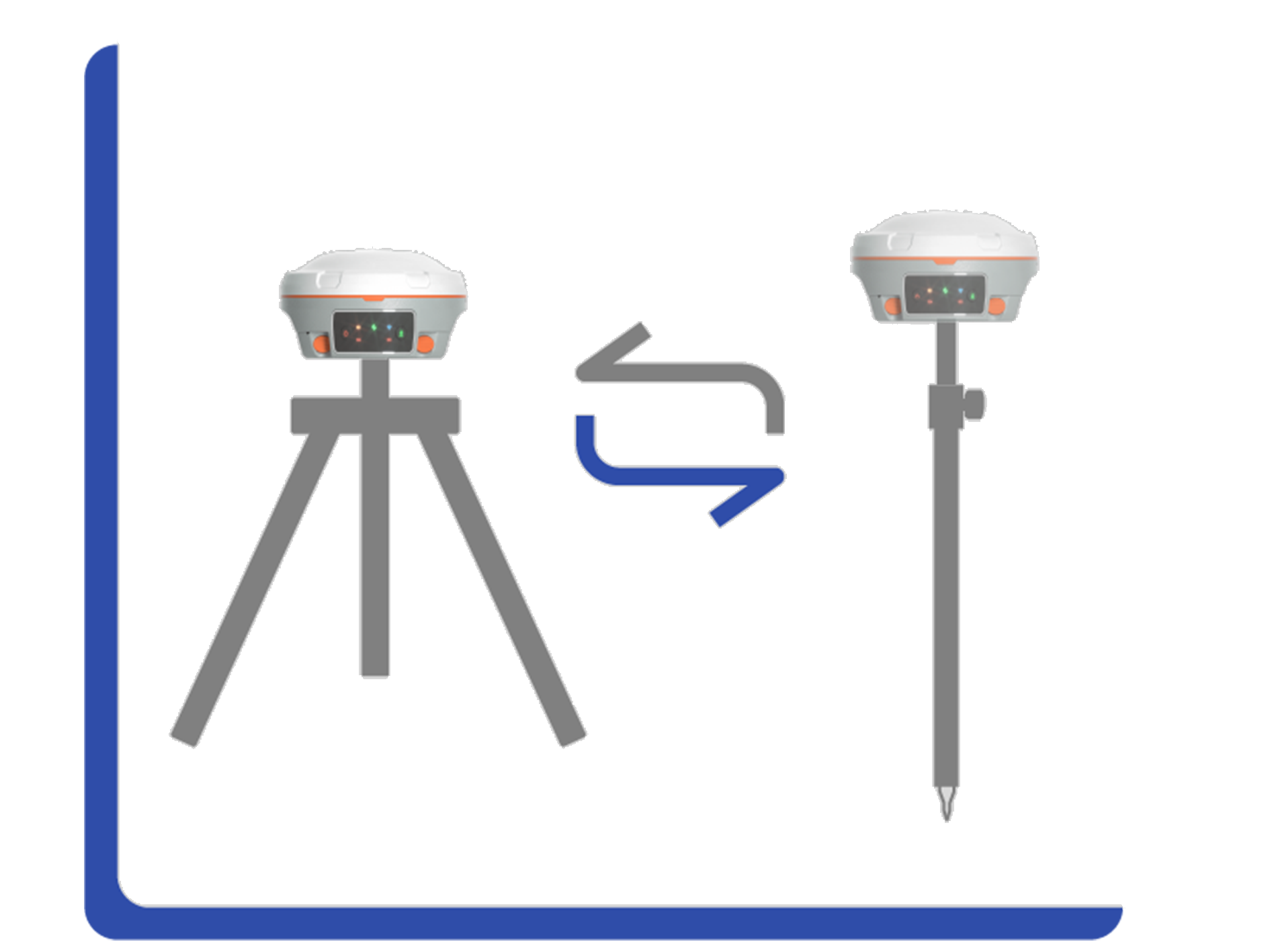 Mars Laser RTK is equipped with a WIFI/4G modem and Bluetooth capabilities, facilitating seamless and reliable communication across various platforms. It also support NFC (near field communication). Furthermore, 5 LEDs on the front panel for Satellites Tracking, RTK Corrections Data, GPRS Status, and Power provides immediate visual feedback for users to swiftly evaluate the device's status and react appropriately. Also, the device comes with two practical buttons specifically designed for Power and Static Data Record operations.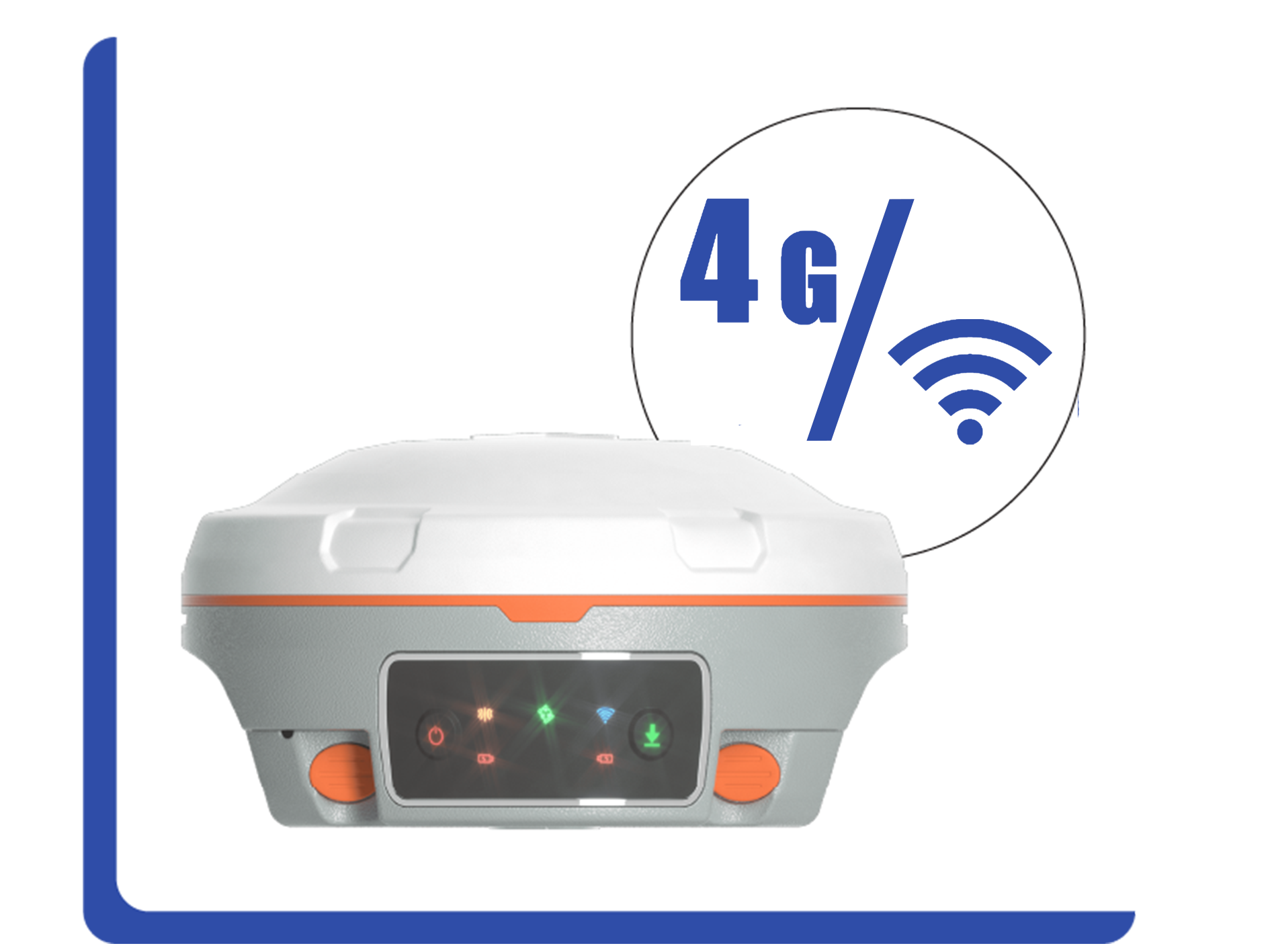 Excellent Tracking Capability
Powered by SinoGNSS K8 high precision module, Mars Laser RTK supports full-constellation and multi-frequency tracking, including GPS, GLONASS, BDS, QZSS, IRNSS, and Galileo. Mars also supports PPP service. Getting fixed in seconds boosts productivity. With its ability to track over 60 satellites and 1590 channels, it offers incredible precision and reliability in both modes.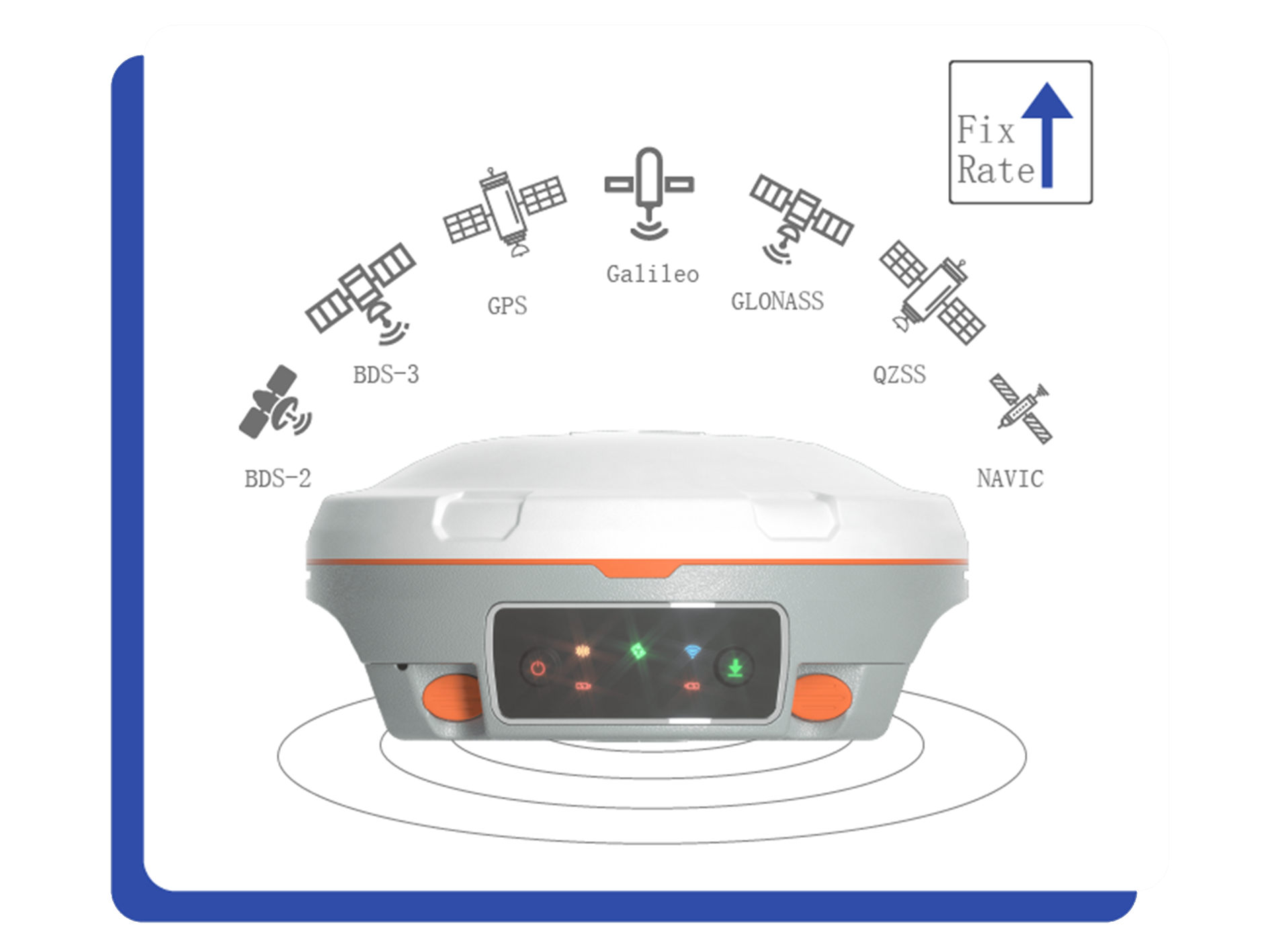 GNSS receivers with inertial measurement units (IMU) offer obvious advantages: no on-site calibration is required, and the pole does not need to be held vertically, increasing productivity. Mars' 3rd generation IMU continues to deliver high performance - supports 60° tilt with 2.5cm accuracy. Significantly, its IMU can be in play in both modes (traditional mode with range pole and laser mode).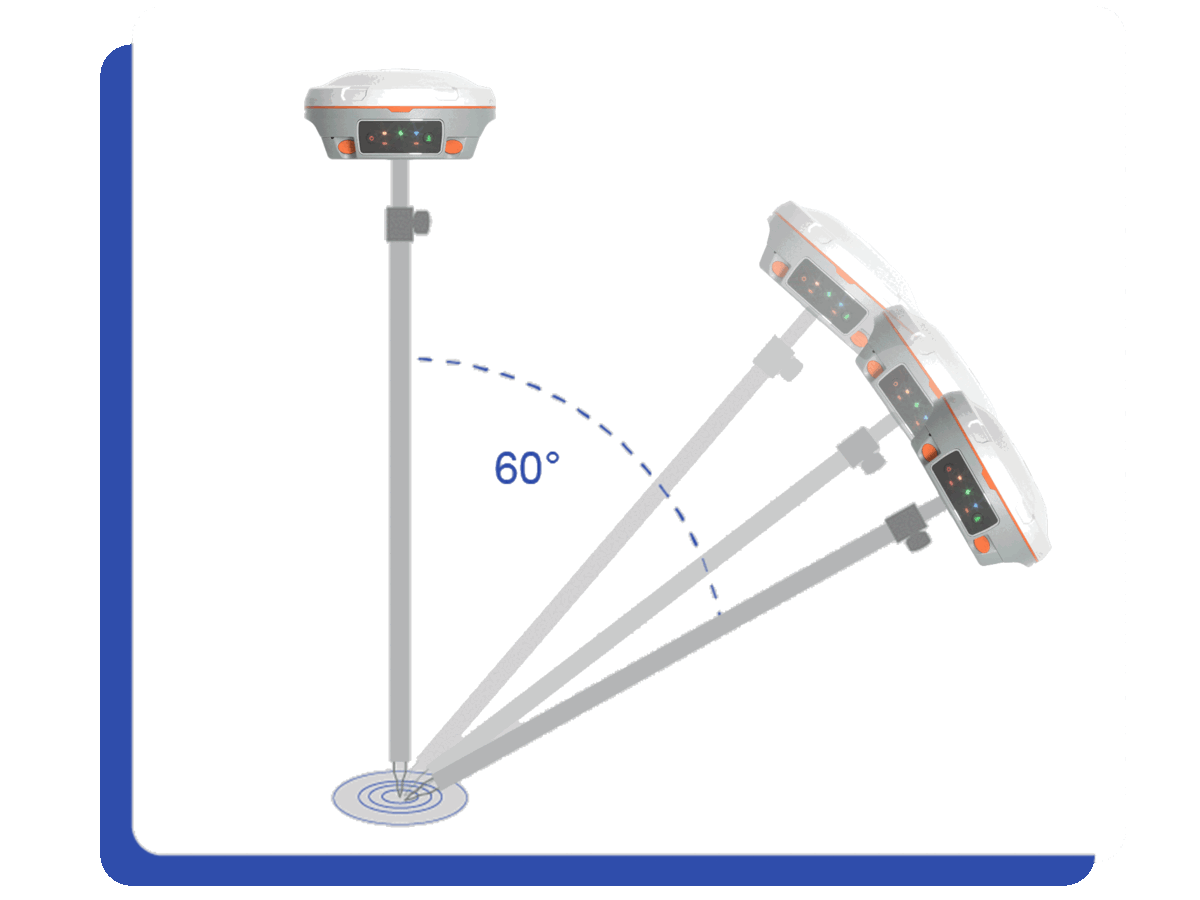 With two hot swap batteries, Mars is engineered to extend working hours and ensure your fluent workflow in the field. Plus, its low power consumption design, it supports battery life of over 20 hours. With an ingenious blend of energy efficiency and rapid charging capabilities, MARS offers users a distinctive mix of outstanding performance and convenience.
Embrace the future of surveying with the Mars Laser RTK GNSS Receiver. The device is now available from local distributors of ComNav Technology or directly from ComNav Technology.
For more information about the Mars Laser RTK GNSS Receiver, please visit our official website.
https://www.comnavtech.com/Mars.html
About ComNav Technology
ComNav Technology develops and manufactures GNSS OEM boards and receivers for high precision positioning demanded applications. Its technology already been used in a wide range of applications such as surveying, construction, machine control, agriculture, intelligent transportation, precise timing, deformation monitoring, unmanned system. With a team dedicated for the GNSS technology, ComNav Technology is trying its best to supply reliable and competitive products to worldwide customers. ComNav Technology has been listed on the Shanghai Stock Exchange (Science and Technology Board), securities :ComNav Technology (Compass Navigation), Stock code: 688592.
About SinoGNSS®
SinoGNSS® is the official trademark of ComNav Technology Ltd., registered in People's Republic of China, EU, USA and Canada. All other trademarks are the property of their respective owners.