ComNav Brought the RTK New Trends in INTERGEO
---
Shanghai, China, November 3, 2013­­—From October 8 to 10, as the first high accuracy GNSS OEM board manufacturer in China, ComNav Technology Ltd. attended the INTERGEO in Essen, Germany, which provided an excellent platform for companies from all over the world. During the event, ComNav showcased the K series GNSS OEM boards as well as the GNSS receivers. The shining appearance in the show attracted lots of visitors. In three days exhibition ComNav booth was always crowded by lots of people who were trying to get more information about the products.
Among those products that were exhibited in the conference, ComNav's T300 GNSS receiver was the most popular one which attracted lots of visitors and won high reputation.
The newly developed T300 is by far the lightest and smallest (volume) receiver in the world. ComNav's T300 GNSS receiver is an ideal product which combines lots of market proved advantages together, and it could track all the working GNSS constellations including GPS, BeiDou, GLONASS and SBAS with 256 channels. By using the unique QUANTM algorithm, T300 could work as RTK mode by using any single GNSS constellation such as GLONASS or BeiDou. Nearly all the experienced GNSS RTK receiver distributors or users told ComNav that the small with full functions will be the trend for RTK, and ComNav realized this and brought this new trend to the market.
"Make the RTK receiver small with all functions is not easy as you need to integrate the GNSS module, Bluetooth, UHF and other things together. At this moment only several companies in the world which makes GNSS OEM board can do this. There does not have the second company in China can make such small receiver unless ComNav sells the integrated board to them." said Dr. Wang Yongquan the Chairman and CTO of ComNav.
This was the first time ComNav attended the Intergeo, and ComNav will surely continuously attend the show every year to bring the cost effective and reliable products to the customers in the world.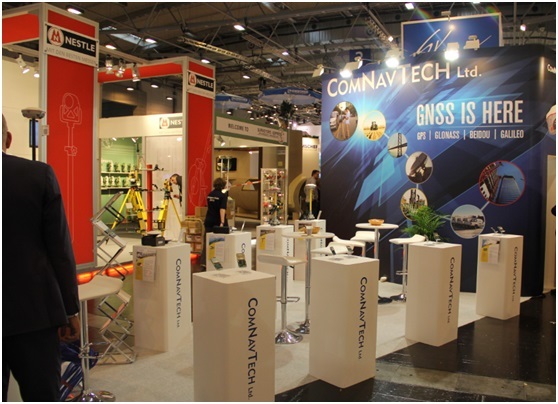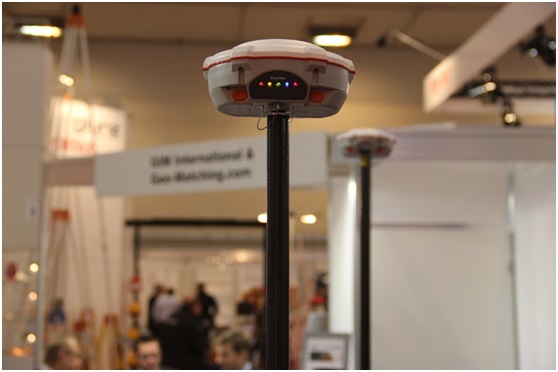 About INTERGEO
INTERGEO is the world"s leading conference and trade fair for geodesy, geoinformation and land management. And it has been held successfully for 15 sessions. Annually there are more than 16,000 visitors from 80 countries on the ground. The range of exhibitors includes all segments of surveying, geographic information, remote sensing and photogrammetry to supplement solutions and technologies.
About ComNav
ComNav Technology Ltd. is a world leading high accuracy positioning solutions supplier which focuses on the high accuracy GNSS core technology R&D, manufacturing and marketing. As the first Chinese high accuracy GNSS OEM board manufacturer and the world first company which could produce GPS+BeiDou OEM board, ComNav is dedicated to supplying the reliable and competitive high accuracy GNSS solutions to worldwide customers.