ComNav Won the World's Third Largest Hydropower Station Landslide Monitoring Project
---
Shanghai, China, April 20, 2014—With good brand image, reliable product performance and the high quality technical services, ComNav Technology Ltd. won the landslide monitoring project in Xiluodu Hydropower Station which is the China's second, the world's third largest hydropower station. This is the second time ComNav won this project after it successfully fulfilled the first period project.
Xiluodu Hydropower Station is the key project of west-east power transmission in China, located on Jinsha River, between Sichuan province and Yunnan province. The dam is 285.5 meters high, which is the largest dam in the world with regard to flood discharge. According to its 13.86 million KW gross installed capacity and 57.12 billion KWh average annual power generations which is the China's second, the world's third largest hydropower station. Because of continuously raising water level in this area recent years, some unstable rocks under water immersion, began to fall together with surface coating. Especially during the rainy season the displacement is quite large and landslide may occur at any time.
ComNav deformation monitoring system combines the M300 GNSS receiver, CD Monitor data processing software and other related sensors. It can achieve real-time millimeter accuracy. The system supports multi base stations for a large area and ionosphere correction model can be built by using these base stations to improve monitoring accuracy. Furthermore, remote control and management make it very easy to use and maintain.
This project will monitor 110 points in the hydropower station area in real time and alarm on multi-platform (such as message, email or phone call) to provide timely, accurate and effective warning information for the reservoir to avoid landslide incidents.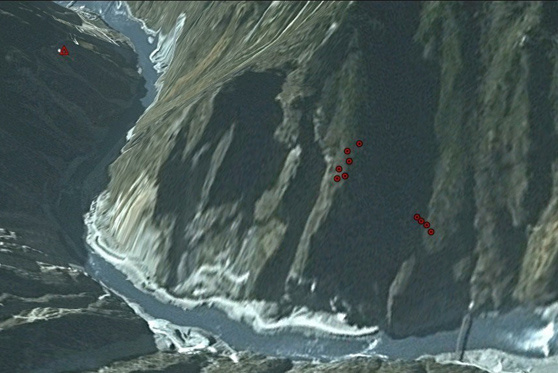 Monitoring stations planed for one monitoring area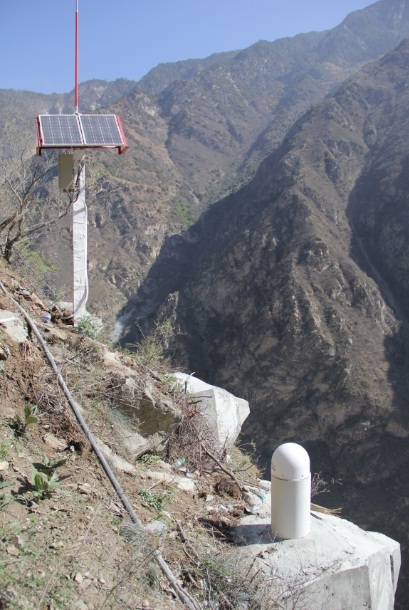 One of the monitoring points in first period project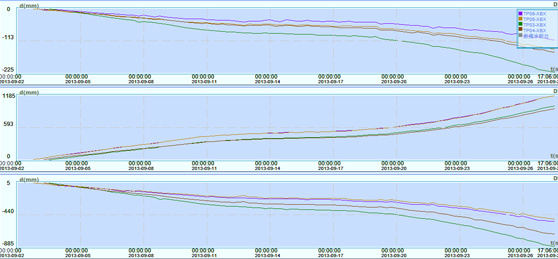 Position changing for different points in X, Y, Z directions
About ComNav
ComNav develops and manufactures GNSS OEM boards and receivers for high precision positioning demanded applications. Its technology already been used in lots of applications such as surveying, construction, machine control, agriculture, intelligent transportation, precise timing, deformation monitoring, unmanned system and so on. With a team dedicated for the GNSS technology, ComNav is trying its best to supply the reliable and competitive products to worldwide customers.