ComNav Showcased in CSNC 2015
---
ShangHai, China, May16, 2015—CSNC (China Satellite Navigation Conference)-a significant conference concerning satellite navigation was held in Xi' an recently, specifically, from 13-15, May. As one of the world's most influential manufacturers of high accuracy GNSS OEM board and receivers, ComNav technology Ltd. was invited to attend this conference.
This conference is considered to be a feast for ComNav products portfolio. A range of products in ComNav Technology Ltd. like the K series GNSS OEM Boards, GNSS receivers, CORS solutions, intelligent transportation, deformation monitoring and precision agriculture fully revealed our independent intellectual property rights and our technical advantages.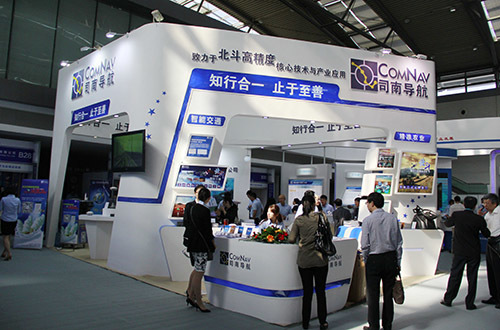 ComNav Booth
It is noteworthy that our primary and innovative products, the high accuracy GNSS OEM boards, T300 GNSS Receiver and M300 PRO receiver, attract a multitude of cooperation and commercial negotiation.
Apart from the related suppliers and buyers, media coverage of this exhibition is also considerable. China's largest media CCTV also pays importance to this conference. Some major media in China spare no effort to broadcast the whole processing.
On-the-spot interview from CCTV
About CSNC 2015
China satellite navigation academic annual meeting is one of three biggest technical meeting and showcase of GNSS technology, products and services. It offers an International exchange platform for satellite navigation. CSNC has successfully held five times and has gradually become China's largest and the most representative of satellite academic conference system in the field of navigation.
During the meeting, experts from different companies or institution discuss the technologies and applications of the Global Navigation Satellite System (GNSS) and the latest progress made in the China for BeiDou System (BDS) especially.
About ComNav
ComNav develops and manufactures GNSS OEM boards and receivers for high precision positioning demanded applications. Its technology already been used in lots of applications such as surveying, construction, machine control, agriculture, intelligent transportation, precise timing, deformation monitoring, unmanned system and so on. With a team dedicated for the GNSS technology, ComNav is trying its best to supply the reliable and competitive products to worldwide customers.