ComNav attended 13th South East Asian Survey Congress in Singapore
---
Shanghai, China, August 4, 2015 – From 28th to 30th July, 13th South East Asian Survey Congress was held in Marina Bay Sands, Singapore. The congress was held every 2 years and this year the topic is Expanding the Geospatial Future. As a reputable GNSS manufacturer in China, ComNav attended this congress and showcased its high accuracy surveying products and also applications.
During the 3 days' exhibition, lots of clients visited ComNav booth and showed their interests to ComNav products, among which T300 and M300 Pro are the most attractive ones for surveyors. ComNav T300 with Beidou triple frequency can work independently with single constellation system and internal GPRS/UHF, despite its ultra small size and super light weight. M300 Pro is reference station which is primarily used as network station.
It was pleased to see in this exhibition that high accuracy GNSS application had become a hot topic, such as machine control, intelligent transportation and deformation monitoring. And ComNav is ready to supply from basic products to whole solutions at any time.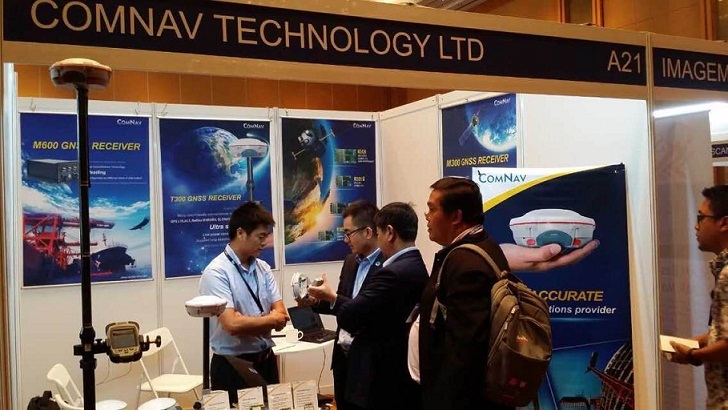 International sales director is introducing ComNav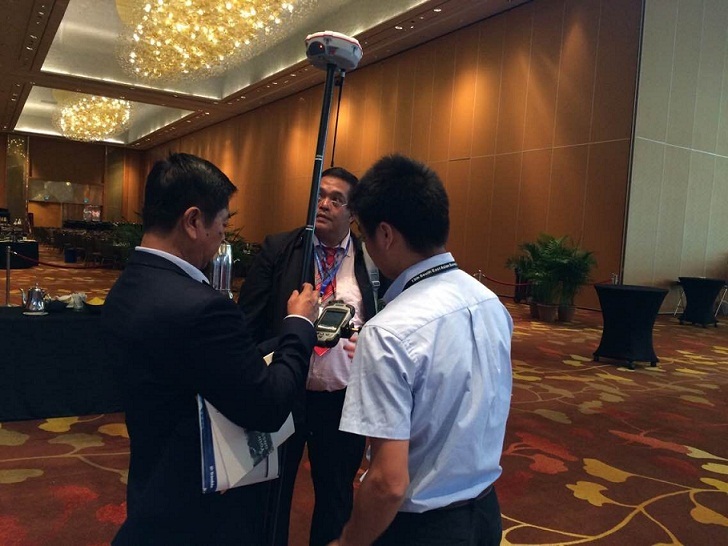 Users is visiting ComNav booth and consulting information
About South East Asian Survey Congress
The South East Asian Survey Congress is for surveyors in all fields to gain knowledge, and new frontier in the applications of advanced technology in surveying. The Congress is also an excellent place and opportunity to share and exchange ideas. It held every two years time in different ASEAN countries.
About ComNav
ComNav develops and manufactures GNSS OEM boards and receivers for high precision positioning demanded applications. Its technology already been used in lots of applications such as surveying, construction, machine control, agriculture, intelligent transportation, precise timing, deformation monitoring, unmanned system and so on. With a team dedicated for the GNSS technology, ComNav is trying its best to supply the reliable and competitive products to worldwide customers.