ComNav attended AGM in Nigeria
---
Shanghai, China, August 17, 2015—From July27 to 31, Nigerian Institution of Surveyors held the Annual General Meeting in Sokoto, Nigeria. As the first high accuracy GNSS OEM board manufacturer and positioning solution provider in China, ComNav Technology Ltd. attended the this event and showcased its T300 GNSS receiver and M300 Pro GNSS Sensor.
This meeting provides a platform for all related governments, industries and academic researchers to discuss opportunities and challenges of GNSS receivers. There were many brands and visitors attended this carnival. Grasping the opportunity, ComNav showcased some of its classic and best selling products, and also newly developed CORS Receiver. As always, ComNav T300 still attracts great attention. A lot of visitors are willing to know in depth about this ultra small and super light compact receiver. They appreciated not only the professional accuracy but also the versatile surveying and mapping solutions supplied by T300.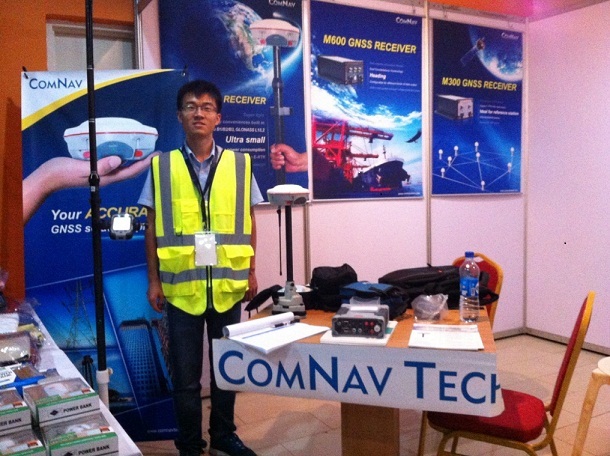 ComNav Booth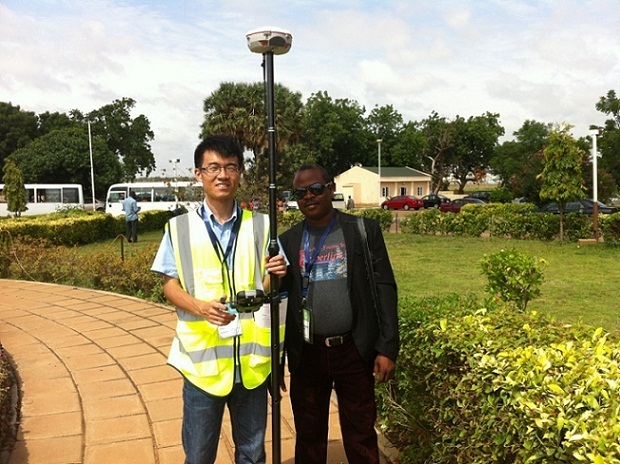 Demonstration is going on outside the exhibition center
In addition, ComNav new GNSS receiver M300 Pro is also showcased in Africa.This new GNSS Sensor is integrated by ComNav new generation OEM board, which can support all the constellations (GPS, GLONASS, BeiDou and Galileo), web service, remote control and also have built-in lithium battery.
It was the first time that ComNav showcased in Nigeria, and ComNav will surely continuously attend this show to bring the cost effective and reliable products to the customers from Nigeria or even within the whole Africa.
About ComNav
ComNav develops and manufactures GNSS OEM boards and receivers for high precision positioning demanded applications. Its technology already been used in lots of applications such as surveying, construction, machine control, agriculture, intelligent transportation, precise timing, deformation monitoring, unmanned system and so on. With a team dedicated for the GNSS technology, ComNav is trying its best to supply the reliable and competitive products to worldwide customers.