ComNav Rocks the GNSS Industry in Intergeo 2015
---
Stuttgart, Germany, September 18, 2015—From September 15th to 17th, Stuttgart witnessed over 16,000 visitors from 92 countries attending Intergeo 2015, the world"s largest conference on geodesy, geoinformatics and land management.
ComNav Booth
Different from you've seen before, ComNav released the new registered trade mark SinoGNSS for international market in this event.
During the show, ComNav officially displayed its newly designed CORS Receiver and even brought this good news to different famous Magazine of GNSS, like GPS world, GIM, Inside GNSS etc.
The M300 Pro is a multi-constellation receiver that supports GPS, GLONASS, BeiDou as well as Satellite Based Augmentation Systems (SBAS), also reserved for Galileo and QZSS satellite signals. What is even more noteworthy is the web server function, which makes users very easy and convenient to control remotely. Furthermore, M300 Pro can be compatible with many kinds of CORS software, owing to the standard data format RTCM and the various data transfer protocols such as UDP, TCP, Ntrip. In terms of data processing and analyzing, raw GNSS observations data can be saved in Rinex format and remotely downloaded. M300 Pro contains multiple ports, which can configure and connect with external sensors, including but not limited to meteorological sensor, barograph and inclinometer. Moreover, PPS output function provides a guarantee for precision timing. M300 Pro also possesses the functionality of event mark and external memory. With a variety of standard and optional correction capabilities, the ComNav M300 Pro can achieve sub-meter to centimeter positioning for a broad range of accuracy requirements.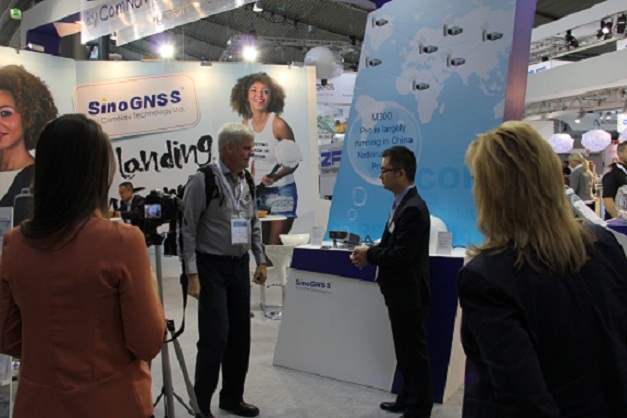 Mr Andy accepted the Interview from GPS World Magazine
"Once its release in China, ComNav M300 Pro won The National CORS Project and provided 70 sets for the construction of Chinese CORS stations," said Mr Andy Yin, International Sales Director of ComNav. "The great success in the domestic market makes us pretty confident to push this new receiver into the international market and we also hope that it will be a surprise for worldwide customers"
In addition to the grand release of M300 Pro, ComNav also pre-released our new generation of OEM Board K708 and K700 by incorporating some powerful improvements based on K500 and K508. The K7 series are based on the ComNav first generation ASIC chipset which support more constellations and have more features while the power consumption reduced a lot. According to the feedback from our clients, ComNav R&D group makes an improvement in stability and compatibility. Accompanying with the long-term endeavour, ComNav's core technology was approved step by step by other GNSS experts. Some customers even requested to purchase our OEM Board during exhibition. The customers' satisfactory and confidence is their largest confirmation to us.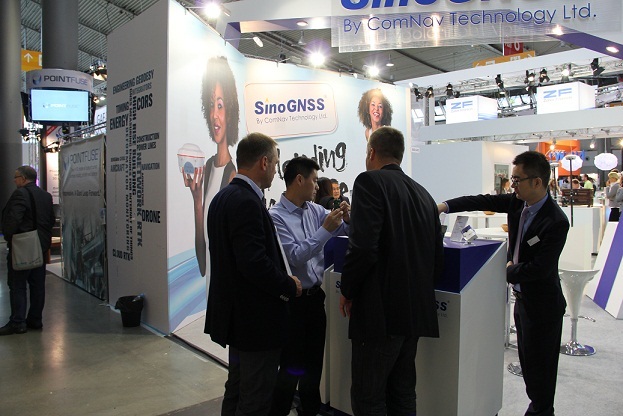 ComNav Engineer is introducing OEM Board
Although the new products were emphatically launched during this event, ComNav never ignored its classic receivers like T300, M300, M600, among which T300 was even innovatively showcased in a fish tank.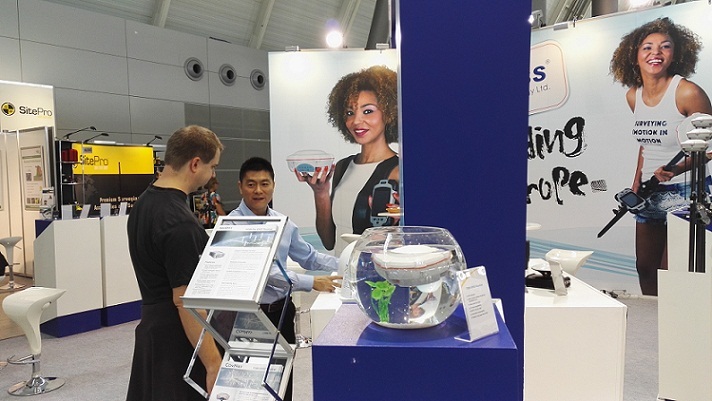 ComNav T300 is in a fish tank
About ComNav
ComNav develops and manufactures GNSS OEM boards and receivers for high precision positioning demanded applications. Its technology already been used in lots of applications such as surveying, construction, machine control, agriculture, intelligent transportation, precise timing, deformation monitoring, unmanned system and so on. With a team dedicated for the GNSS technology, ComNav is trying its best to supply the reliable and competitive products to worldwide customers.