ComNav Attended ION GNSS+ 2015
---
ShangHai, China, September 18, 2015—The Institute of Navigation GNSS+2015 was held in 2015 in Tampa Convention Centre, Florida, from 14-18 September 2015. Since the foundation, ComNav Technology Ltd., was never absent from this most professional conference in GNSS, in order to show and communicate the latest innovative and technological achievements with worldwide GNSS experts.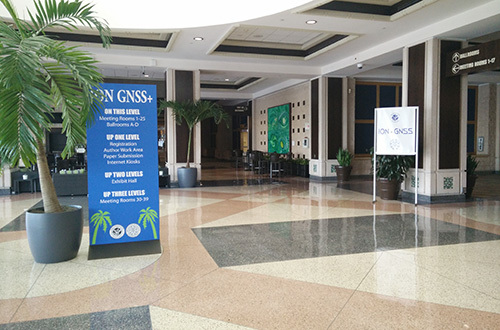 Tampa convention centre
ComNav Technology Ltd. takes full advantage of this platform to release new products, applications and solutions. Owing to the independent intellectual property rights of high-precision GNSS core hardware, ComNav always attracts attention of distributors and customers in this field. This year, ComNav launched solemnly two kinds of new products: one is CORS receiver (M300 Pro), the other one is our new generation K7 series OEM Board (K700 and K708). The new products also attracted the attention from media like GPS World and Inside GNSS, they all reported in their news release.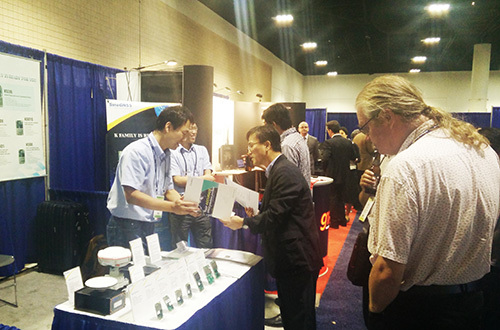 Exchange between ComNav Group and visitors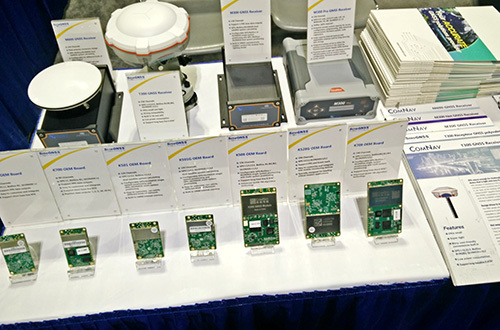 ComNav K Family
From 14-15 September 2015, the RTCM meeting was also held along with the ION meeting. As the major member of RTCM, ComNav was surely present in the meeting. During the meeting, the RINEX working group announced to support for BDS RINEX 3.03 and this new version has already officially released at the beginning of August after the permission of IGS. In addition, under the suggestion of ComNav and other BDS working group members, we finally reach an agreement on the RTCM standard involving patent, the latest version of RTCM 3.x by adding BDS ephemeris and the availability of RTCM standard BDS IOD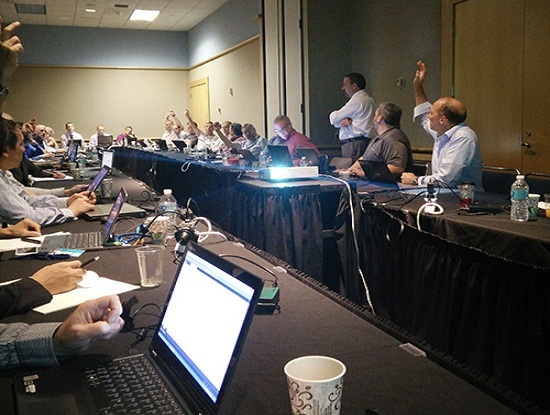 Votes for BDS related topics
About the Institute of Navigation
The Institute of Navigation (ION) is the world"s premier non-profit professional society dedicated to the advancement of the art and science of positioning, navigation and timing (PNT). Founded in 1945, it serves a diverse community including those interested in air, space, marine, land navigation, and position determination. Its membership is worldwide, and it is affiliated with the International Association of Institutes of Navigation.
About RTCM
The Radio Technical Commission for Maritime Services (RTCM) is an international non-profit scientific, professional and educational organization. RTCM members are organizations (not individuals) that are both non-government and government. Although started in 1947 as a U.S. government advisory committee, RTCM is now an independent organization supported by its members from all over the world.
About ComNav
ComNav develops and manufactures GNSS OEM boards and receivers for high precision positioning demanded applications. Its technology already been used in lots of applications such as surveying, construction, machine control, agriculture, intelligent transportation, precise timing, deformation monitoring, unmanned system and so on. With a team dedicated for the GNSS technology, ComNav is trying its best to supply the reliable and competitive products to worldwide customers.