ComNav Brings High Precision GNSS Solutions in AGRITECHNICA 2015
---
ComNav Brings High Precision GNSS Solutions in AGRITECHNICA 2015
Shanghai, China, November 24, 2015—From 8-14 November, 2015, the world's largest trade fair for agricultural machinery and equipment - AGRITECHNICA 2015 was held in Hanover, Germany. With the purpose of bringing high accuracy GNSS into precision agriculture, ComNav technology Ltd. attended this exhibition, and as the only Chinese company in the GNSS industry to take part in the Expo.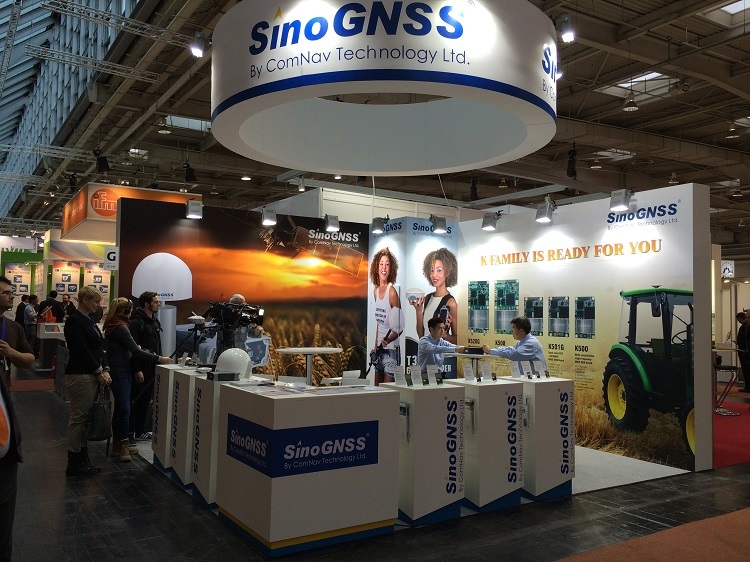 Interviewed by local TV
It is the first time that ComNav participates this exhibition. The topic of AGRITECHNICA is "Electronics; Precision Farming; Agricultural Software". During exhibition, ComNav representative introduced the new generation CORS Receiver M300 Pro and the next level RTK T300. The K Family GNSS OEM board was highly compelling to the professional visitors who were mainly looking for the high accuracy OEM board, applied to auto steer system. Some visitors were looking for precision farming solutions and very lucky to get the ideas of how to design their system after talking with ComNav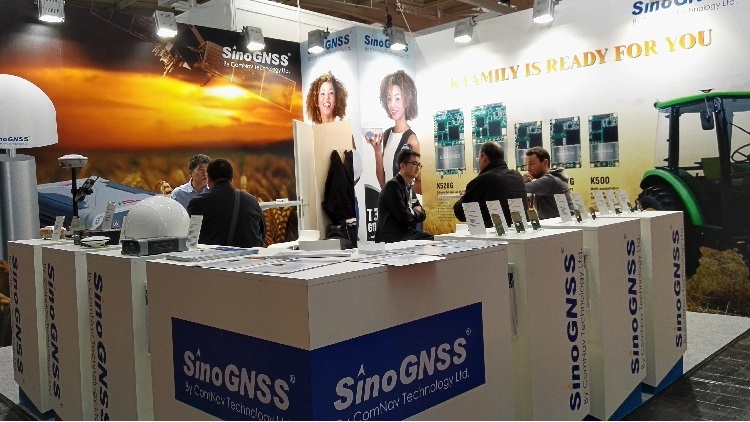 Specialists visiting ComNav booth and consulting information
Nowadays, the precision farming is closely linked with geospatial data, lots of farmers start to use the 3S (GIS, GNSSS, RS) technology into farming management. "We all agreed that the GNSS would play an important role in agriculture modernization" said Andy Yin the ComNav International Sales Director, and obviously, this exhibition laid a foundation for ComNav to have access to global precision agricultural market, especially in European countries.
About AGRITECHNICA
AGRITECHNICA is held every two years in Hanover, Germany. Innovations in agricultural machinery and equipment and the latest solutions and concepts for the future of plant production are presented during Agritechnica. More than 2,900 exhibitors from 52 countries are presenting agricultural machinery for professional plant production. In the year of 2015, 451,000 expert visitors from 115 countries came to the fair, including 98,000 international visitors on seven days.
About ComNav
ComNav develops and manufactures GNSS OEM boards and receivers for high precision positioning demanded applications. Its technology already been used in lots of applications such as surveying, construction, machine control, agriculture, intelligent transportation, precise timing, deformation monitoring, unmanned system and so on. With a team dedicated for the GNSS technology, ComNav is trying its best to supply the reliable and competitive products to worldwide customers. ComNav Technology is listed on the China National Equities Exchange and Quotations (NEEQ), Securities: ComNav (Compass Navigation), Stock code: 833972.