800 Points a Day - From Belgium with (T300 RTK) Love
---
Shanghai, China, March 28, 2016—Gabriel Rodriguez, Junior Surveyor at Bureau Delvoye in Brussels, Belgium, is surveying more than 800 points a day with the SinoGNSS T300 of ComNav Technology Shanghai PR CHINA. Driven by FieldGenius of MicroSurvey and connected to the WALCORS GNSS RTK Network of Wallonia (South of Belgium), Gabriel is just outperforming any kind of surveying productivity with the T300.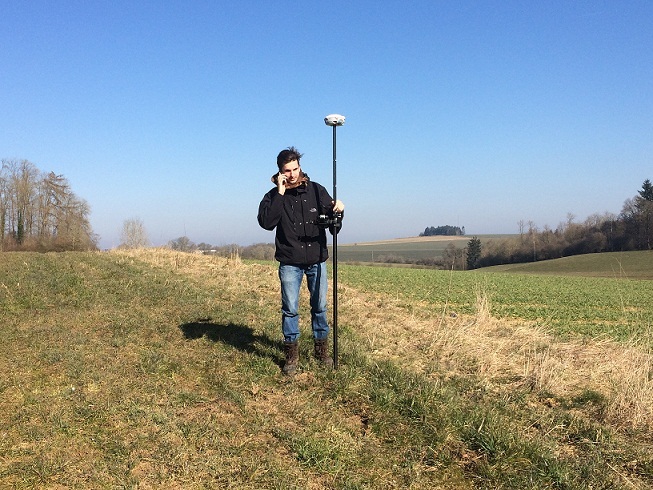 Gabriel Rodriguez is surveying
What Gabriel is highlighting is the super fast RTK, the robust 3G connection and overall the lightness of the equipment. From field to office, it takes minutes to download the data and export them to their CAD system. When Gabriel is switching on the T300, it takes less than a minute to track all satellites in view and to get connected via the 3G to WALCORS GNSS Network RTK service. Comparing the T300 with a car, for sure for Gabriel this is a Formula 1 racing at high speed.
With decades of experience in the surveying GNSS receiver, the T300 is a product which combines lots of market proved advantages together. It can track all the working GNSS constellations. By using ComNav's unique QUANTM algorithm technology, it can function in RTK mode with all the GNSS constellations or by using any single GNSS constellation such as GLONASS or BeiDou. The strong anti-interference ability of the receiver makes it possible to work in any environment.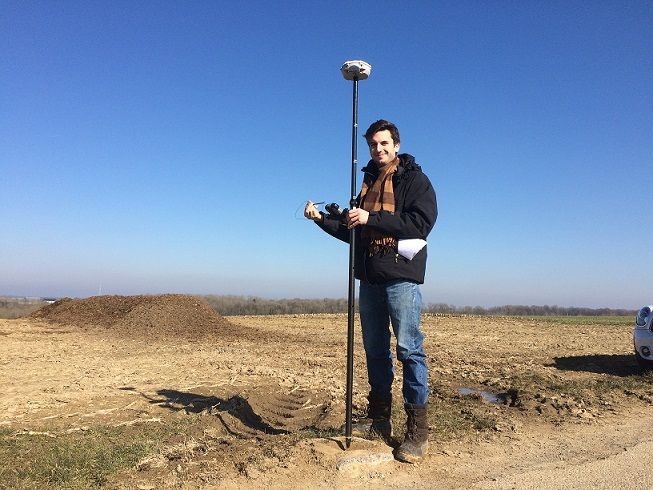 Gabriel Rodriguez and his T300 receiver
About ComNav
ComNav develops and manufactures GNSS OEM boards and receivers for high precision positioning demanded applications. Its technology already been used in lots of applications such as surveying, construction, machine control, agriculture, intelligent transportation, precise timing, deformation monitoring, unmanned system and so on. With a team dedicated for the GNSS technology, ComNav is trying its best to supply the reliable and competitive products to worldwide customers. ComNav Technology is listed on the China National Equities Exchange and Quotations (NEEQ), Securities: ComNav (Compass Navigation), Stock code: 833972.