ComNav Introduces New Android-Based Survey Software – Survey Master 2016
---
Shanghai, China, March 29, 2016—ComNav today officially announced to release the new generation RTK Survey Software-Survey Master 2016, which is based on Android operation system. From now on, customers can configure T300 GNSS receivers easily through their Android-based cell phones when doing field work. This is a great progress because it provides surveyors more options rather than specified types of controllers.
With following features, the Survey Master 2016 will bring better user experience to our clients.
·Easy to install
·Compatible with most brands of Android devices
·Smoothly workflows and user-friendly interface
·Support all survey modes, including Static, PPK and RTK
·Collect users' feedback through Cloud Service to improve software performance.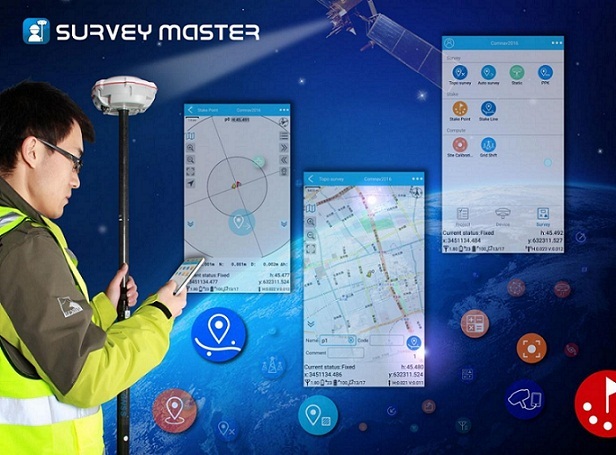 Control your GNSS receiver through Survey Master 2016
By using the Survey Master 2016 you will enjoy more conveniences as if you like the rugged Windows Mobile controller, your Android Phone can be used as a backup. Otherwise, you can directly use the Android device as a controller which also saves your costs on controllers.
Get the Survey Master 2016 try today by downloading free version from Google play store: https://play.google.com/store/apps/details?id=cn.comnav.igsm
About ComNav
ComNav develops and manufactures GNSS OEM boards and receivers for high precision positioning demanded applications. Its technology already been used in lots of applications such as surveying, construction, machine control, agriculture, intelligent transportation, precise timing, deformation monitoring, unmanned system and so on. With a team dedicated for the GNSS technology, ComNav is trying its best to supply the reliable and competitive products to worldwide customers. ComNav Technology is listed on the China National Equities Exchange and Quotations (NEEQ), Securities: ComNav (Compass Navigation), Stock code: 833972.