ComNav Showcased in FIG 2016
---
Shanghai, China, May 18, 2016—From May 2nd to 5th, FIG Working Week 2016 is held at Christchurch, New Zealand. As the leading high precision GNSS solutions provider, ComNav technology ltd. has continuously attended this conference for three years.
Due to a wide range of undergo city constructions after Christchurch earthquake in 2011, the theme of this working week is "Recovery from disaster". To meet this requirement, ComNav technology ltd. presented the latest OEM boards and GNSS receivers for customers. The ultra small T300 GNSS receivers with excellent performance can be widely used in city reconstructions, land surveying and any projects that accuracy and reliability matter the most.
In addition, the M300 Pro GNSS receiver got wide attention in this conference, admiring its strong ability for tracking satellites, extreme user-friendly design and powerful built-in web server. M300 Pro receiver is not only an ideal choice for CORS station but also has many successful cases for monitoring systems, such as bridge, dam, seismic monitoring and high building deformation monitoring.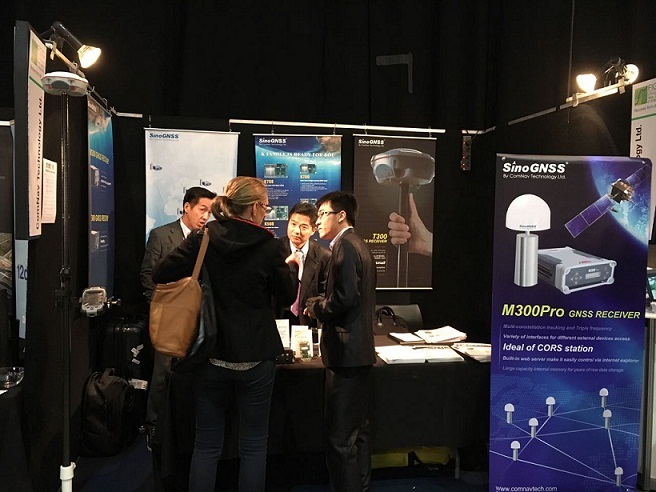 ComNav Attended FIG Working Week 2016 in Christchurch, New zealand
Besides, the new generation K7 series OEM boards also attracted many attentions from professors and researchers who got high interests to test them.
About FIG
FIG Working Week is an exciting week-long conference that brings the international community of surveying and spatial professionals together to share innovative science with policymakers and stakeholders. FIG has been organising Working Weeks since 1878. The first conference was held in Paris from 18-20 July.
About ComNav
ComNav develops and manufactures GNSS OEM boards and receivers for high precision positioning demanded applications. Its technology already been used in lots of applications such as surveying, construction, machine control, agriculture, intelligent transportation, precise timing, deformation monitoring, unmanned system and so on. With a team dedicated for the GNSS technology, ComNav is trying its best to supply the reliable and competitive products to worldwide customers. ComNav Technology is listed on the China National Equities Exchange and Quotations (NEEQ), Securities: ComNav (Compass Navigation), Stock code: 833972.