ComNav Attended 7th China Satellite Navigation Conference 2016
---
Shanghai, China, May 25, 2016—From May 18th to 20th, The 7th China satellites navigation conference (CSNC 2016) along with an exhibition was held in Changsha international conference center, Hunan. With the theme of "Smart Perception and Smart Intelligence", more than 150 institutes and enterprises showcased their latest achievements in satellite navigation, especially in China BeiDou Navigation Satellite System (BDS).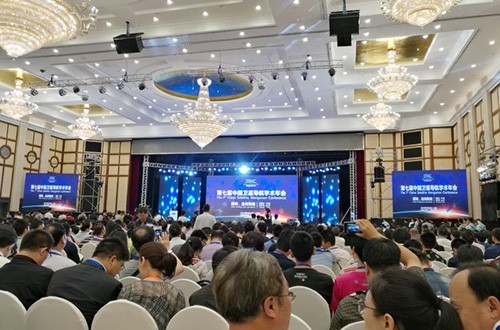 Opening Ceremony
In CSNC 2016, ComNav presented self-developed high-accuracy GNSS chipset, OEM boards, receivers and related products, giving a great explanation of "Innovated by China" instead of "Made in China". According to Dr. Wang, the CTO of ComNav, ComNav always adheres to independent research and continuous innovation not only for product appearance, but also on performance improvement. With customer first principle, it is certain that more high-quality GNSS products will be developed by ComNav in the near future.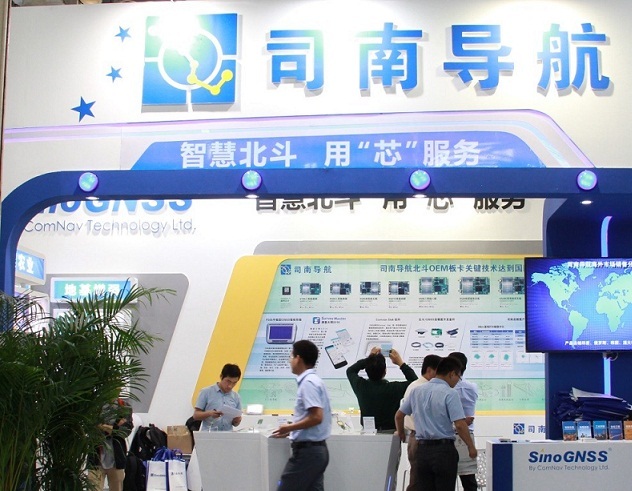 ComNav Booth
During the 3-day exhibition, ComNav gained comprehensive attention from professional visitors to the news media. Changfeng Yang, Chief Designer of Beidou Navigation Satellite System, visited our booth and gave credit for research capacity, product quality and successful applications of ComNav.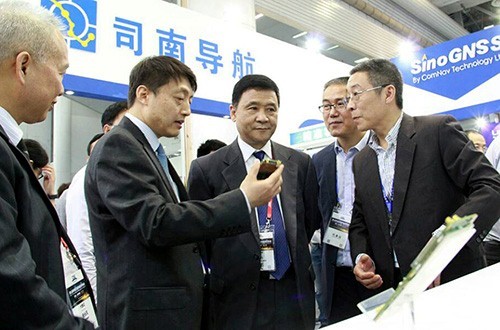 Changfeng Yang (Chief Designer of BDS) visits ComNav Booth
Moreover, China Central Television (CCTV) gave an exclusive interview for ComNav high-accuracy GNSS products during CSNC exhibition 2016.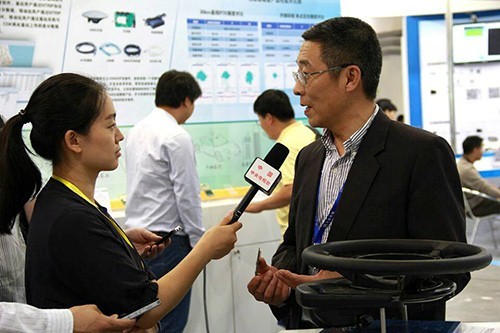 CCTV interviews Mr. Wang (ComNav general manager)
To promote applications of BeiDou Navigation System, CSNC committee held an Awards ceremony "BeiDou Night" for outstanding Chinese GNSS enterprises in Empark Grand Hotel 18th May. We are proud that ComNav win the "Applications Contribution Award" cooperated with Guangxi Agricultural Mechanization Authority. The most noteworthy is that the Committee honour ComNav the "Outstanding Contribution Award", which is a positive feedback of our endeavour in high accuracy positioning field.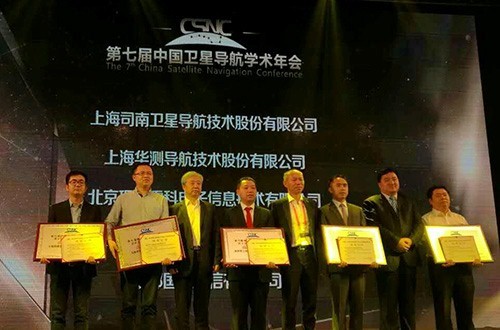 Andy Yin (International Sales Director) represents ComNav to accept the award
BeiDou-based Applications become increasingly intelligent, extending its range from professional industry to the public. Currently, it has already formed a BeiDou-based industry system in China, including basic positioning products, applications and services. Within this tendency, ComNav promises to provide better GNSS products and services worldwide.
About ComNav
ComNav develops and manufactures GNSS OEM boards and receivers for high precision positioning demanded applications. Its technology already been used in lots of applications such as surveying, construction, machine control, agriculture, intelligent transportation, precise timing, deformation monitoring, unmanned system and so on. With a team dedicated for the GNSS technology, ComNav is trying its best to supply the reliable and competitive products to worldwide customers. ComNav Technology is listed on the China National Equities Exchange and Quotations (NEEQ), Securities: ComNav (Compass Navigation), Stock code: 833972.