ComNav showcased in Geomatica Andina 2016
---
Shanghai, China, July 5th, 2016 --- On June 20th and 21st, International Congress Geomatica Andina 2016 was successfully held in Bogota, Colombia. As the world's leading high precision GNSS products and solutions provider, ComNav Technology Ltd. attended this conference and showcased its latest technology and innovations.
Although it was the first time for ComNav to attend such a conference held in Colombia, it attracted lots of attention from local land surveyors to surveying solution providers. They gathered at ComNav booth to watch and inquire T300 - the ultra small, user-friendly designed and most cost effective GNSS RTK receiver.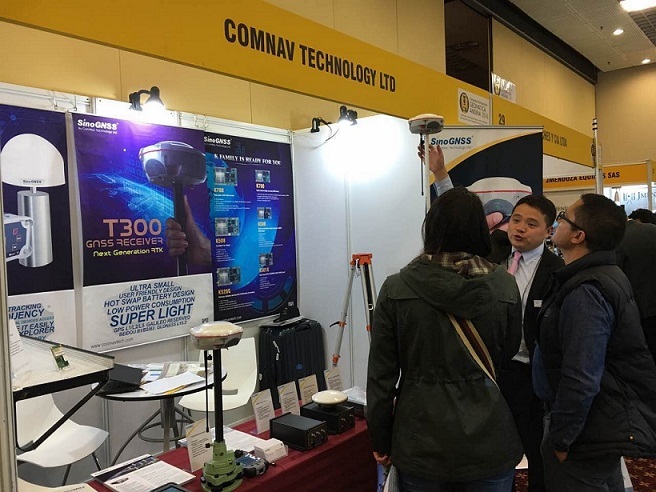 ComNav Showcased in Geomatica Andina 2016 held in Bogota, Colombia
In the meantime, M300Pro GNSS receiver also got credit for its strong capability of tracking satellites, powerful built-in web server and user-friendly design. It is an ideal choice for CORS projects, which is now at high-speed development in Colombia.
Besides, the recently released new generation GNSS OEM boards – K7 series, which also tracked lots of fans from universities and institutes, they showed their intention to buy and do the research on the new constellations especially China BeiDou Navigation Satellite System.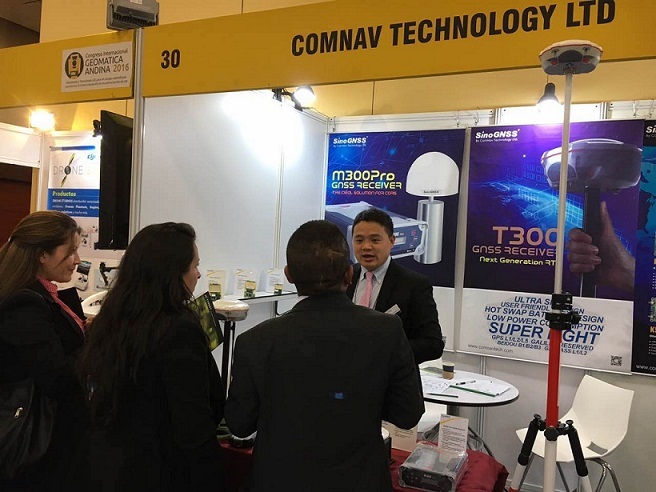 Visitors gathering at ComNav booth to watch and inquire the products
About GEOMATICA ANDINA
GEOMATICA ANDINA is the conference of professionals who work in the lifting, handling and processing of Geo-information in Colombia and the Andean region. Hold every 2 years, this fair-congress brings together more than 500 professional users from the private and public sectors of leading technology companies related to different disciplines within geomatics, including surveying, geodesy, storage of geospatial data and analysis, cartography, photo grammetry and GIS geographic information systems and more.
About ComNav
ComNav develops and manufactures GNSS OEM boards and receivers for high precision positioning demanded applications. Its technology already been used in lots of applications such as surveying, construction, machine control, agriculture, intelligent transportation, precise timing, deformation monitoring, unmanned system and so on. With a team dedicated for the GNSS technology, ComNav is trying its best to supply the reliable and competitive products to worldwide customers. ComNav Technology is listed on the China National Equities Exchange and Quotations (NEEQ), Securities: ComNav (Compass Navigation), Stock code: 833972.