ComNav Releases the New Generation QUANTUM Algorithm
---
Shanghai, China, July 15th, 2016—ComNav releases its new generation QUANTUMTM algorithm to international market today. This QUANTUMTM algorithm can be easily achieved through firmware upgrade (Version 2.5.2 and above), and it suits all ComNav OEM boards and OEM-based receivers.
As an upgrade of ComNav Technology QuanTM Algorithm, is a brand new technology that improves dramatically the stability and reliability of RTK positioning in complex environments, as well as providing a DP-filter enhancement for the ComNav GNSS products. With this advanced smoothing filter in standalone mode, applications such agricultural guidance, fleet management, where pass-to-pass accuracy is important will largely benefit from. Our testing shows it smoother and consistent performance, reaching 20 cm pass-to-pass accuracy.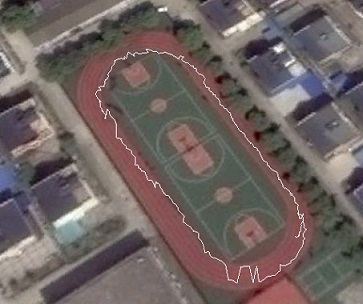 Single-point positioning version2.30 (L) version2.5.2 (R)
Moreover, QuantumTM algorithm provides better CORS compatibility, which means that users can acquire and keep high accurate solutions even if the CORS network exhibits a poor geometry distribution.
To download white paper of QUANTUMTM Algorithm, and try our new-released firmware:
To watch our comparison test video:
https://www.youtube.com/watch?v=du5zQPVSU1c
About ComNav
ComNav develops and manufactures GNSS OEM boards and receivers for high precision positioning demanded applications. Its technology already been used in lots of applications such as surveying, construction, machine control, agriculture, intelligent transportation, precise timing, deformation monitoring, unmanned system and so on. With a team dedicated for the GNSS technology, ComNav is trying its best to supply the reliable and competitive products to worldwide customers. ComNav Technology is listed on the China National Equities Exchange and Quotations (NEEQ), Securities: ComNav (Compass Navigation), Stock code: 833972.