Cooperated with local partner ComNav Technology Built the First BeiDou CORS Station in Indonesia
---
Shanghai, China, August 2, 2016 — Just few days back, ComNav worked with the local Indonesian distributor to setup the first BeiDou CORS station in ITB University. This was the first reference station in Indonesia could track all the BeiDou frequencies in Indonesia although there were several brands built some reference stations before but none of them could use BeiDou Navigation Satellite System.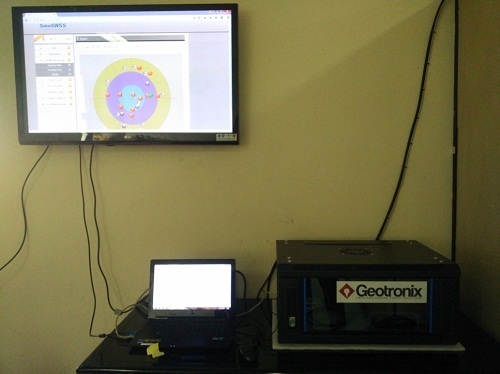 ComNav built the first BeiDou CORS in ITB University
This was not the first time for ComNav Technology to cooperate with ITB University, one year ago the ITB students already started to use the T300 GNSS receivers to do their research on the GNSS constellations. During the ceremony, the ITB also exited to announce that based on ComNav Technology GNSS products, the students already published some papers regarding using different kinds of GNSS constellations for positioning and it will be presented in some international GNSS technology conferences.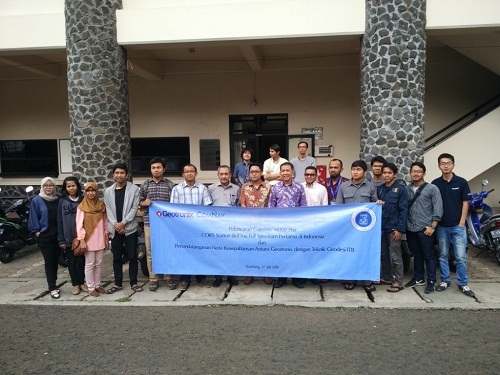 The Ceremony of the First BeiDou CORS in ITB
Currently in South East Asia, to use the BeiDou for GNSS RTK result is even better than in China due to the 5 GEO stationary satellites. And ComNav Technology is confident to provide the best quality products to the clients in this area.
About ITB
The Bandung Institute of Technology or Institute of Technology, Bandung (Indonesian: Institut Teknologi Bandung, abbreviated as ITB) is a state, coeducational research university located in Bandung, Indonesia. Established in 1920, ITB is the oldest technology-oriented university in Indonesia.
ITB was considered the top choice among Indonesia's high school students in 2006 and has been credited as one of the most "prestigious" universities in Indonesia, together with University of Indonesia, and Gadjah Mada University Sukarno, the first president of the Republic of Indonesia, earned his engineering degree in civil engineering from ITB. More than that, B. J. Habibie, the third president of Indonesia also graduated with engineering degree in mechanical engineering from ITB.
The university cultivates professional and social activities by supporting its students' unions, the student government councils that exist in every department. Each students' union has its own distinctly designed jacket that, among other traditions, serves as part of its member identity. There are also a number of student activity units/clubs supporting ITB student interests in rounding out their educational experience. It is not uncommon that the students and alumni are identified by the clubs to which they belong (or used to belong) at ITB, in addition to their class year and major.
About ComNav
ComNav develops and manufactures GNSS OEM boards and receivers for high precision positioning demanded applications. Its technology already been used in lots of applications such as surveying, construction, machine control, agriculture, intelligent transportation, precise timing, deformation monitoring, unmanned system and so on. With a team dedicated for the GNSS technology, ComNav is trying its best to supply the reliable and competitive products to worldwide customers. ComNav Technology is listed on the China National Equities Exchange and Quotations (NEEQ), Securities: ComNav (Compass Navigation), Stock code: 833972.