ComNav Technology Sponsored the 60th ASEANFLAG 2016 Council Meeting
---
Shanghai, China, August 4, 2016 — From 27th to 29th July, 60th ASEANFLAG 2016 Council Meeting was successfully held in Bandung, Indonesia. This regional seminar & industrial exhibition was held in ITB campus, ComNav Technology Ltd., as the world's leading high precision GNSS products and solutions provider sponsored this event.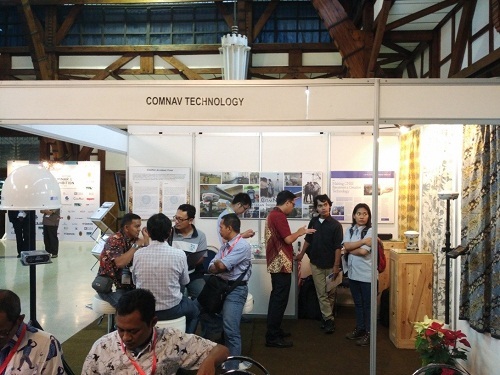 ComNav Technology Booth
Invited by the committee, Andy Yin, the director of ComNav Overseas Department completed the presentation about BeiDou advantages and related GNSS applications. Most of visitors were impressed after learning the BeiDou Navigation Satellite System and its applications through the presentation.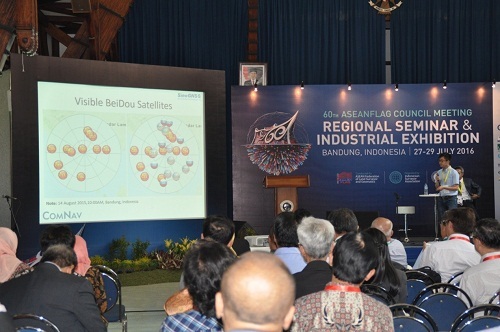 Andy Yin is giving the Presentation about BeiDou and its Applications
Following by the interested audience, ComNav staff gave the demonstration of network RTK by using the CORS station which was just built by ComNav for ITB few days ago.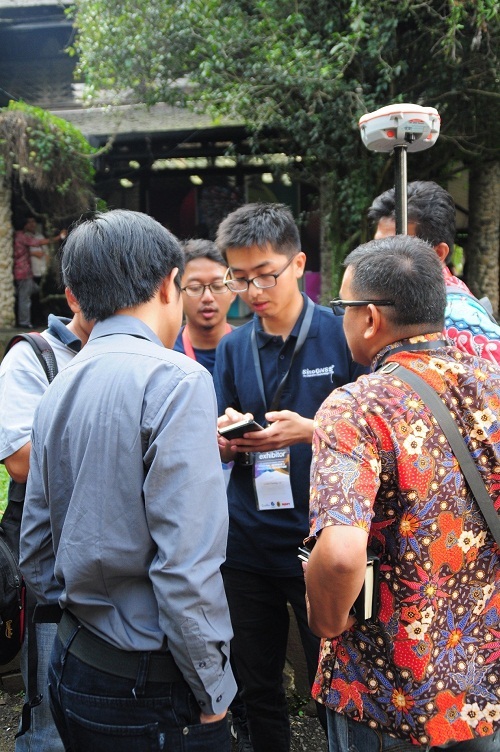 Demonstration of using Network RTK
About ComNav
ComNav develops and manufactures GNSS OEM boards and receivers for high precision positioning demanded applications. Its technology already been used in lots of applications such as surveying, construction, machine control, agriculture, intelligent transportation, precise timing, deformation monitoring, unmanned system and so on. With a team dedicated for the GNSS technology, ComNav is trying its best to supply the reliable and competitive products to worldwide customers. ComNav Technology is listed on the China National Equities Exchange and Quotations (NEEQ), Securities: ComNav (Compass Navigation), Stock code: 833972.