ComNav Technology Showcased in ION GNSS+ 2016
---
Shanghai, China, September 20th, 2016 — From 12 to 16 September 2016, the Institute of Navigation GNSS 2016 was held in Oregon Convention Centre, Oregon, USA. It's the fourth time that ComNav Technology Ltd. attends this professional GNSS conference, showcasing its latest technological innovations to GNSS experts from all over the world.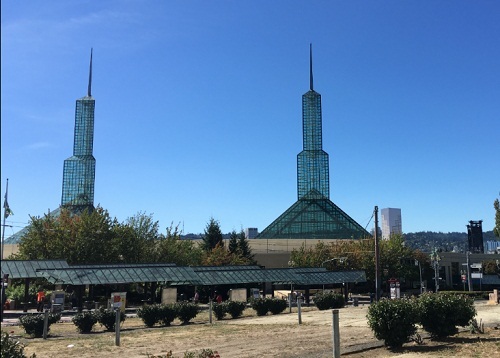 Oregon convention centre
During this exhibition, ComNav showcased its brand new GNSS OEM board K706 and K728 together with existing K7 and some K5-series OEM boards and GNSS receivers. The newly-developed K728 GNSS board has dual antenna input design, supporting output high-accuracy positioning and heading at the same time.
ComNav's competitive GNSS products and solutions made deep impression on visitors who came to our booth. In the meantime, Media including GPS World and Inside GNSS were all attracted by our new GNSS products and made an interview about ComNav latest technology. Additionally, Hi-tech companies, such as Huawei, Apple, Google and BaiDu, all came to ComNav booth and exchanged their ideas about the GNSS development.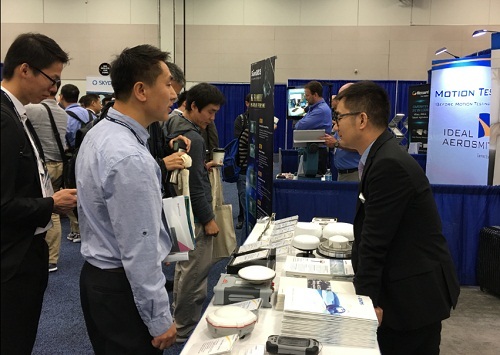 Visitors were interested in ComNav GNSS products and solutions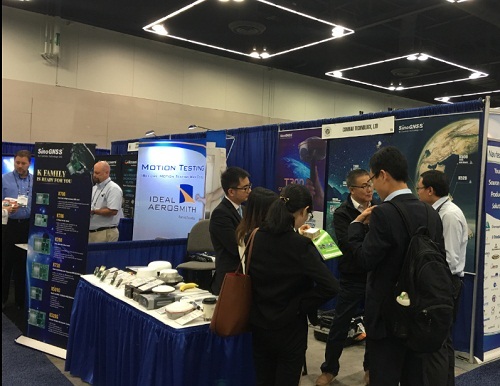 In-deep discussion among visitors and ComNav specialists
Along with the ION meeting the RTCM SC104 Meeting was held from 12th to 13th September 2016, as the SC104 committee member ComNav Technology was invited to attend this meeting. The meeting got great success with different Working Groups' contribution.
About the Institute of Navigation
The Institute of Navigation (ION) is the world's premier non-profit professional society dedicated to the advancement of the art and science of positioning, navigation and timing (PNT). Founded in 1945, it serves a diverse community including those interested in air, space, marine, land navigation, and position determination. Its membership is worldwide, and it is affiliated with the International Association of Institutes of Navigation.
About RTCM
The Radio Technical Commission for Maritime Services (RTCM) is an international non-profit scientific, professional and educational organization. RTCM members are organizations (not individuals) that are both non-government and government. Although started in 1947 as a U.S. government advisory committee, RTCM is now an independent organization supported by its members from all over the world.
About ComNav
ComNav develops and manufactures GNSS OEM boards and receivers for high precision positioning demanded applications. Its technology already been used in lots of applications such as surveying, construction, machine control, agriculture, intelligent transportation, precise timing, deformation monitoring, unmanned system and so on. With a team dedicated for the GNSS technology, ComNav is trying its best to supply the reliable and competitive products to worldwide customers.