ComNav Technology Shone In INTERGEO 2016
---
Shanghai, China, 19th October, 2016—From October 11th to 13th, INTERGEO 2016, as the world's leading conference and trade fair for Geodesy and Geo-information, was successfully held in Hamburg Messe, Germany. With over 550 exhibitors and 17000 visitors from 100 countries, INTERGEO truly provides an annual communication opportunity for every branch of this industry.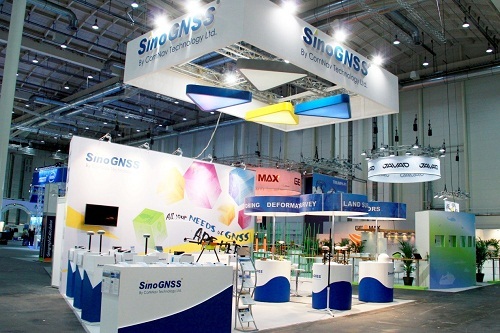 ComNav Booth
For INTERGEO 2016, the idea for ComNav Technology is not only display our products, also solutions and improvements. Therefore, we well designed our open-type booth to welcome every visitor to learn more about ComNav Technology. It mainly has three districts for products, solutions and bar area, decorated with a suspended ceiling. Moreover, we showed our introduction video on the LCD screen, which provided visitors a better perspective to know about ComNav Technology.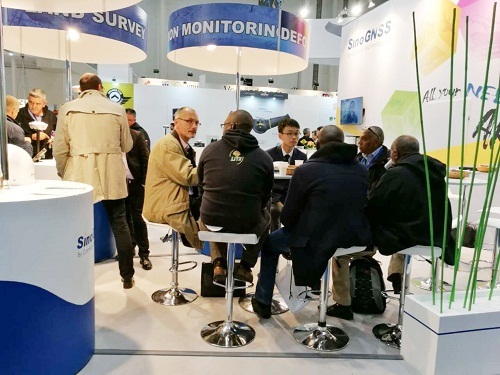 ComNav Technology Booth Was Always Crowded
In this three-day exhibition, a wide range of new technologies in surveying and mapping industry were presented, providing a cross-industry dialogue in its best sense. ComNav displayed its latest product prototype: A100 GNSS receiver and P300 tablet for precision agriculture and machine control, T100 GNSS receiver for network RTK. Along with solutions of deformation monitoring, land survey and CORS, it impressed visitors who came to our booth.
ComNav Overseas Team
With everyone's endeavors, ComNav Technology already has a solid growth in international market. In the future, we will continue technological innovations, promising to improve our GNSS products and services in international market.
About INTERGEO
INTERGEO is the world biggest conference and trade fair for geodesy, spatial information and land management. It is expected about 1.400 participants to the conference and more than 17.000 visitors to the trade fair. INTERGEO is able to offer an excellent platform to exchange experiences on actual problems in geodesy, GNSS, geoinformatics, surveying, land management, land administration and other surveying disciplines as well as developing education and training programmes.
About ComNav
ComNav develops and manufactures GNSS OEM boards and receivers for high precision positioning demanded applications. Its technology already been used in lots of applications such as surveying, construction, machine control, agriculture, intelligent transportation, precise timing, deformation monitoring, unmanned system and so on. With a team dedicated for the GNSS technology, ComNav is trying its best to supply the reliable and competitive products to worldwide customers. ComNav Technology is listed on the China National Equities Exchange and Quotations (NEEQ), Securities: ComNav (Compass Navigation), Stock code: 833972.