ComNav Technology Officially Releases M300 Mini GNSS Receiver for International Market
---
Shanghai, China, October 27, 2016—ComNav Technology officially releases the new small-sized M300 Mini GNSS receiver for international market.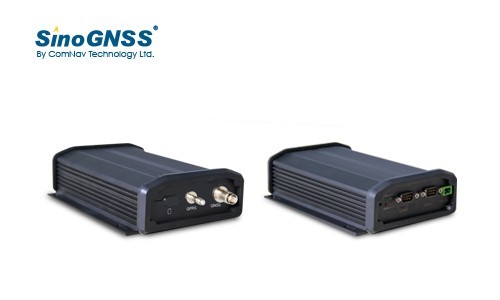 M300 Mini GNSS Receiver
The M300 Mini GNSS receiver is able to work with all existing GNSS constellations, which is also firmware upgradable to track upcoming constellations. With the latest QuantumTM Algorithm, it remarkably improves the stability and reliability of positioning accuracy in standalone and RTK modes. Along with the proven and compact design, it is an ideal choice for a wide range of high-accuracy positioning applications.
Specially designed for applications of unmanned ground vehicle (UGV) and precision agriculture, the M300 Mini has rugged aluminum alloy housing with good performance even in harsh environments from -40°C to 75°C. For datalink modem, the integrated 3.5G cellular modular supports Ntrip protocol, customers benefit from convenient connections with local CORS network. Moreover, features including PPS, Event Marker are supported for your unique application needs.
The M300 Mini GNSS Receiver is available to order for worldwide customers; please contact ComNav Tecehnology or our authorized local distributor for more product information.
About ComNav
ComNav Technology develops and manufactures GNSS OEM boards and receivers for high precision positioning demanded applications. Its technology already been used in a wide range of applications such as surveying, construction, machine control, agriculture, intelligent transportation, precise timing, deformation monitoring, unmanned system. With a team dedicated for the GNSS technology, ComNav Technology is trying its best to supply reliable and competitive products to worldwide customers. ComNav Technology has listed on the China National Equities Exchange and Quotations (NEEQ), Securities: ComNav (Compass Navigation), Stock code: 833972.
About SinoGNSS®
SinoGNSS® is the official trademark of ComNav Technology Ltd., registered in People's Republic of China, EU, USA and Canada.