ComNav Technology Was Invited by CSNO to Attend National Workshop on Applications of BeiDou/GNSS in Saudi Arabia
---
Shanghai China, April 25, 2017—From April 18th to 19th, The National Workshop on Applications of BeiDou/GNSS was held in Saudi Arabia. By bringing the advanced BeiDou/GNSS applications together, the workshop strengthens Sino-Arab cooperation in various GNSS areas of land survey, CORS, deformation monitoring, smart city and more. ComNav Technology, as one of Chinese GNSS delegates, was invited by Administration Office of China Satellite Navigation Systems (CSNO) to give a presentation of Network RTK Technology and demonstrate BeiDou/GNSS products in this Workshop.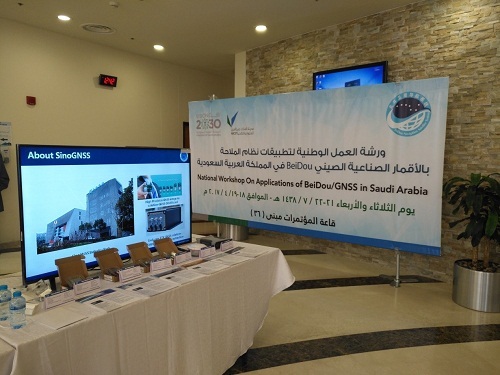 ComNav Technology Booth
During the two-day workshop, ComNav Technology gained comprehensive attention from professional visitors to Arabian government departments. Prince Turki, Chairman of King Abdulaziz City for Science and Technology (KACST), visited our booth and satisfied with research capacity, products and relevant applications of ComNav Technology.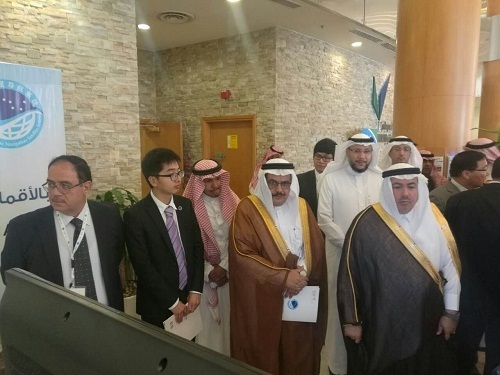 Prince Turki is visiting ComNav Technology Booth
About ComNav
ComNav Technology develops and manufactures GNSS OEM boards and receivers for high precision positioning demanded applications. Its technology already been used in a wide range of applications such as surveying, construction, machine control, agriculture, intelligent transportation, precise timing, deformation monitoring, unmanned system. With a team dedicated for the GNSS technology, ComNav Technology is trying its best to supply reliable and competitive products to worldwide customers. ComNav Technology has listed on the China National Equities Exchange and Quotations (NEEQ), Securities: ComNav (Compass Navigation), Stock code: 833972.
About SinoGNSS®
SinoGNSS® is the official trademark of ComNav Technology Ltd., registered in People's Republic of China, EU, USA and Canada.