ComNav Releases Dual-antenna K728 GNSS OEM Board to International Market
---
Shanghai, China, May 17, 2017—ComNav Technology released advanced dual-antenna multi-constellation K728 GNSS OEM Board to the international market. The K728 is a multi-purpose GNSS product, which is optimal for precision agriculture and intelligent transportation system with high precision positioning and heading requirements.
The K728 is capable of tracking GPS L1/L2, BeiDou B1/B2, GLONASS L1/L2. Using the latest QuantumTM algorithm in combination with upgraded SinoGNSS ASIC chip and latest Atmel processor, the K728 GNSS OEM Board provides robust 404 channels for multi-constellation tracking performance.
With dual-antenna input design, the K728 is able to deliver centimeter-accuracy positioning and high-precision heading through COM port or Ethernet connections. Furthermore, the standard I/O and pin definitions make the K728 is compatible with major GNSS manufacturers from physical design to data formats, which also ensures a seamless replacement for customers who used SinoGNSS K5 series OEM boards.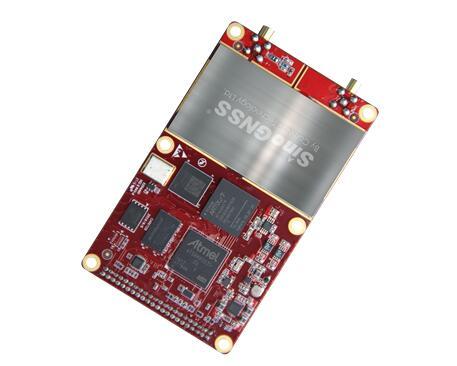 K728 OEM Board
The K728 OEM Board now is available to order through ComNav Technology and its authorized local distributors.
About ComNav
ComNav Technology develops and manufactures GNSS OEM boards and receivers for high precision positioning demanded applications. Its technology already been used in a wide range of applications such as surveying, construction, machine control, agriculture, intelligent transportation, precise timing, deformation monitoring, unmanned system. With a team dedicated for the GNSS technology, ComNav Technology is trying its best to supply reliable and competitive products to worldwide customers. ComNav Technology has listed on the China National Equities Exchange and Quotations (NEEQ), Securities: ComNav (Compass Navigation), Stock code: 833972.
About SinoGNSS®
SinoGNSS® is the official trademark of ComNav Technology Ltd., registered in People's Republic of China, EU, USA and Canada.