ComNav Technology becomes the one and only commercial GNSS enterprise evolved in BeiDou/GNSS Open Laboratory's construction
---
Shanghai, China, May 27, 2017—On May 24th 2017, the opening ceremony of BeiDou/GNSS Open Laboratory of SinoGNSS was held in ComNav Technology GNSS Industrial Park. More than 40 GNSS experts from Beijing Satellite Navigation Center, General Armament Department, Beidou satellite navigation engineering center and other branches of BeiDou/GNSS Open Laboratory attended this ceremony. It means that ComNav Technology has become the one and only commercial enterprise evolved in Beidou/GNSS Open Laboratory' construction.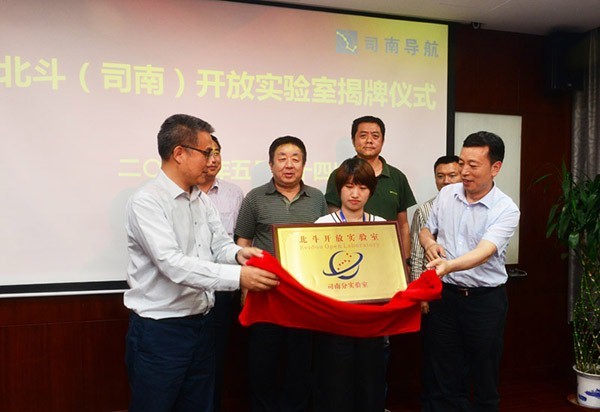 Opening Ceremony of BeiDou/GNSS Open Laboratory of SinoGNSS
BeiDou/GNSS Open Laboratory of SinoGNSS, joint established by ComNav Technology and BeiDou/GNSS Open Laboratory, is a non-profit public service platform aiming at global industrialization of Beidou-based applications and cultivate new-generation GNSS experts. With strong research and development capability, we provide professional services for GNSS research institutes across the country, in the field of high-precision BeiDou/GNSS Surveying, GIS, Robotic system, UGV and more.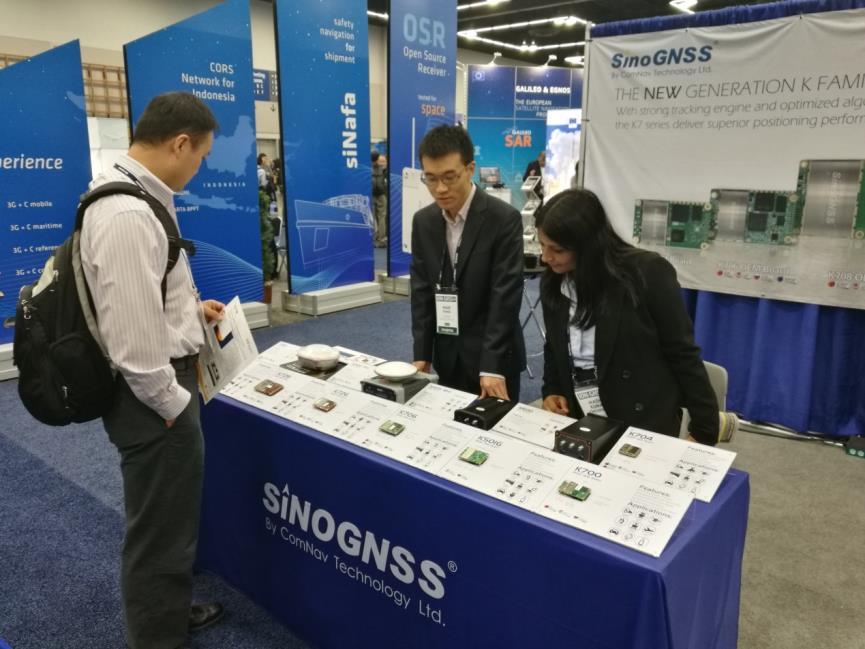 Official Announcement from BeiDou/GNSS Navigation Administration Office
Believe in "Unity of Knowledge and Action, Strive for Perfection", ComNav Technology achieved great breakthrough in GNSS positioning algorithm, and made progress in high-precision GNSS chips, OEM boards, GNSS terminals, as well as industrial applications. Recognized by professional experts, ComNav Technology is capability of producing state of art GNSS facilities, which are listed in the recommendation catalog of the BeiDou/GNSS products by Administration Office of China Satellite Navigation Systems (CSNO). Backed by core GNSS technology and products, we are becoming one of the leading global GNSS suppliers.
About ComNav Technology
ComNav Technology develops and manufactures GNSS OEM boards and receivers for high precision positioning demanded applications. Its technology already been used in a wide range of applications such as surveying, construction, machine control, agriculture, intelligent transportation, precise timing, deformation monitoring, unmanned system. With a team dedicated for the GNSS technology, ComNav Technology is trying its best to supply reliable and competitive products to worldwide customers. ComNav Technology has listed on the China National Equities Exchange and Quotations (NEEQ), Securities: ComNav Technology (Compass Navigation), Stock code: 833972.
About SinoGNSS®
SinoGNSS® is the official trademark of ComNav Technology Ltd., registered in People's Republic of China, EU, USA and Canada. All other trademarks are the property of their respective owners.