ComNav Technology attended the 14th South East Asian Survey Congress in Brunei
---
Shanghai, China, August 25, 2017 — From 15th-17th August, the 14th South East Asian Survey Congress was held in Brunei, built around the theme of "Bridging the Gap", it becomes the platform for sharing of ideas in land surveying and geomatics. ComNav Technology, as the only Chinese high precision GNSS company, attended SEASC 2017 and attracted wide attention from industrial experts.
SEASC 2017 is aim to be the bridge of "socio-cultural-economic-political" gap among Southeast Asian countries, especially in land surveying and geomatics industries. Alongside the congress is a 3-day exhibition, ComNav Technology showcased high accuracy surveying products, as well as integrated solutions including land surveying, precision agriculture, piling system and more.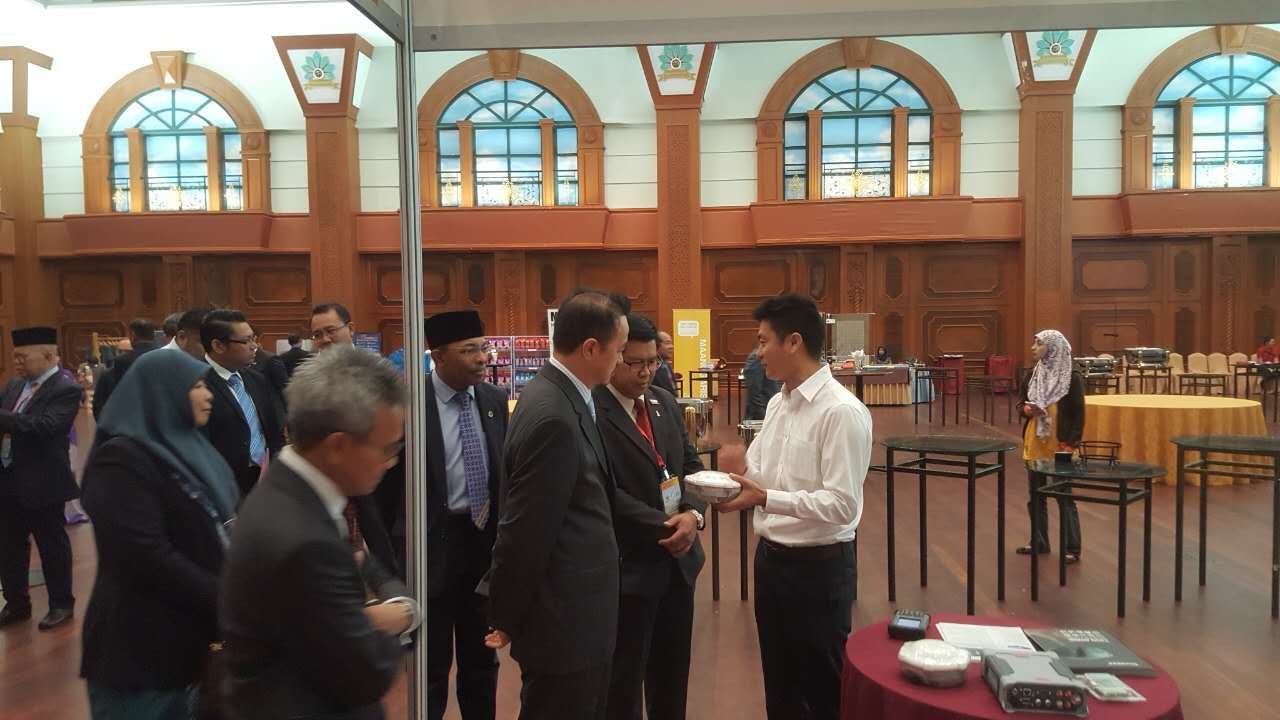 Technical staff introduces the T300 GNSS Receiver to the Minister of Development Brunei Darusssalam
Simon Peng, Technical manager of ComNav Technology, demonstrated T300 GNSS receiver in Brunei. Most surveyors were surprised to see 8 to 12 BeiDou satellites tracking in the field, as well as its reliable positioning performance in obscured areas. Before this demonstration, most surveyors in Brunei used RTK without BeiDou constellation, and do not know that BeiDou has already covered in Brunei.
About South East Asian Survey Congress
The South East Asian Survey Congress is for surveyors in all fields to gain knowledge, and new frontier in the applications of advanced technology in surveying. The Congress is also an excellent place and opportunity to share and exchange ideas. It held every two years time in different ASEAN countries.
About ComNav Technology
ComNav Technology develops and manufactures GNSS OEM boards and receivers for high precision positioning demanded applications. Its technology already been used in a wide range of applications such as surveying, construction, machine control, agriculture, intelligent transportation, precise timing, deformation monitoring, unmanned system. With a team dedicated for the GNSS technology, ComNav Technology is trying its best to supply reliable and competitive products to worldwide customers. ComNav Technology has listed on the China National Equities Exchange and Quotations (NEEQ), Securities: ComNav Technology (Compass Navigation), Stock code: 833972.
About SinoGNSS®
SinoGNSS® is the official trademark of ComNav Technology Ltd., registered in People's Republic of China, EU, USA and Canada. All other trademarks are the property of their respective owners.