ComNav Technology as the unique Chinese GNSS Original Equipment Manufacturer showcased in ION GNSS+ 2017
---
Shanghai, China, October 9, 2017 -- From 25th to 29th September 2017, the Institute of Navigation GNSS+ 2017 was held in Oregon Convention Centre, Oregon, USA. It's the fifth time that ComNav Technology Ltd. attends this professional GNSS conference, showcasing its latest technological innovations to GNSS experts all over the world.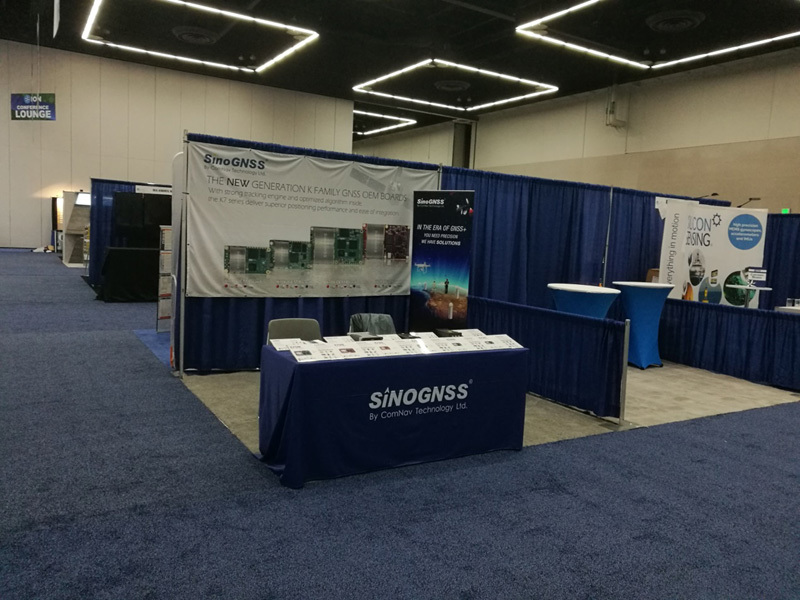 ComNav Technology Booth
During this exhibition, ComNav Technology showcased its latest K7-series GNSS OEM boards. The latest K7-series GNSS OEM boards not only integrate professional SNB1008 ASIC chip with advanced QUANTUM technology, but also support INS upgrade that means the board are able to work with inertial navigation system to realize the seamless positioning service even in difficult environment. Doubtlessly, the K7-series GNSS OEM boards will be more suitable and more effective in the era of GNSS+.
Visitors are very interested in brand new K706 and K726 boards, surprised by their compact and multifunctional design. Most visitors actively communicated with our technical staff, curious about every innovation point.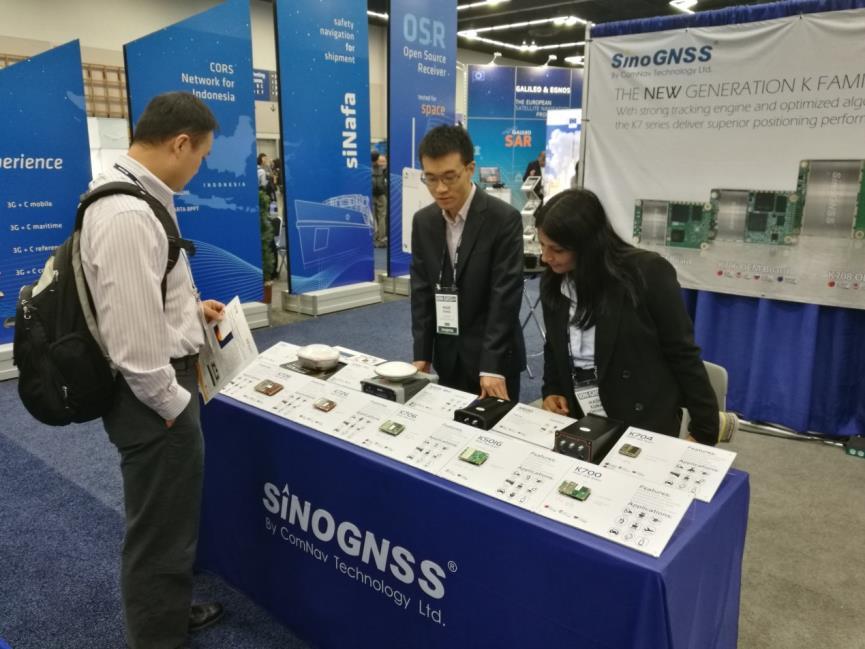 Visitors are interested in ComNav Technology GNSS products and solutions
As the unique exhibitor from China, ComNav Technology also gained close attention from Administration Office of China Satellite Navigation Systems (CSNO). They visited ComNav Technology booth and highly praised our latest GNSS products. They are also proud of our innovation ability and achievements, encouraging ComNav Technology to keep strong track record in the future.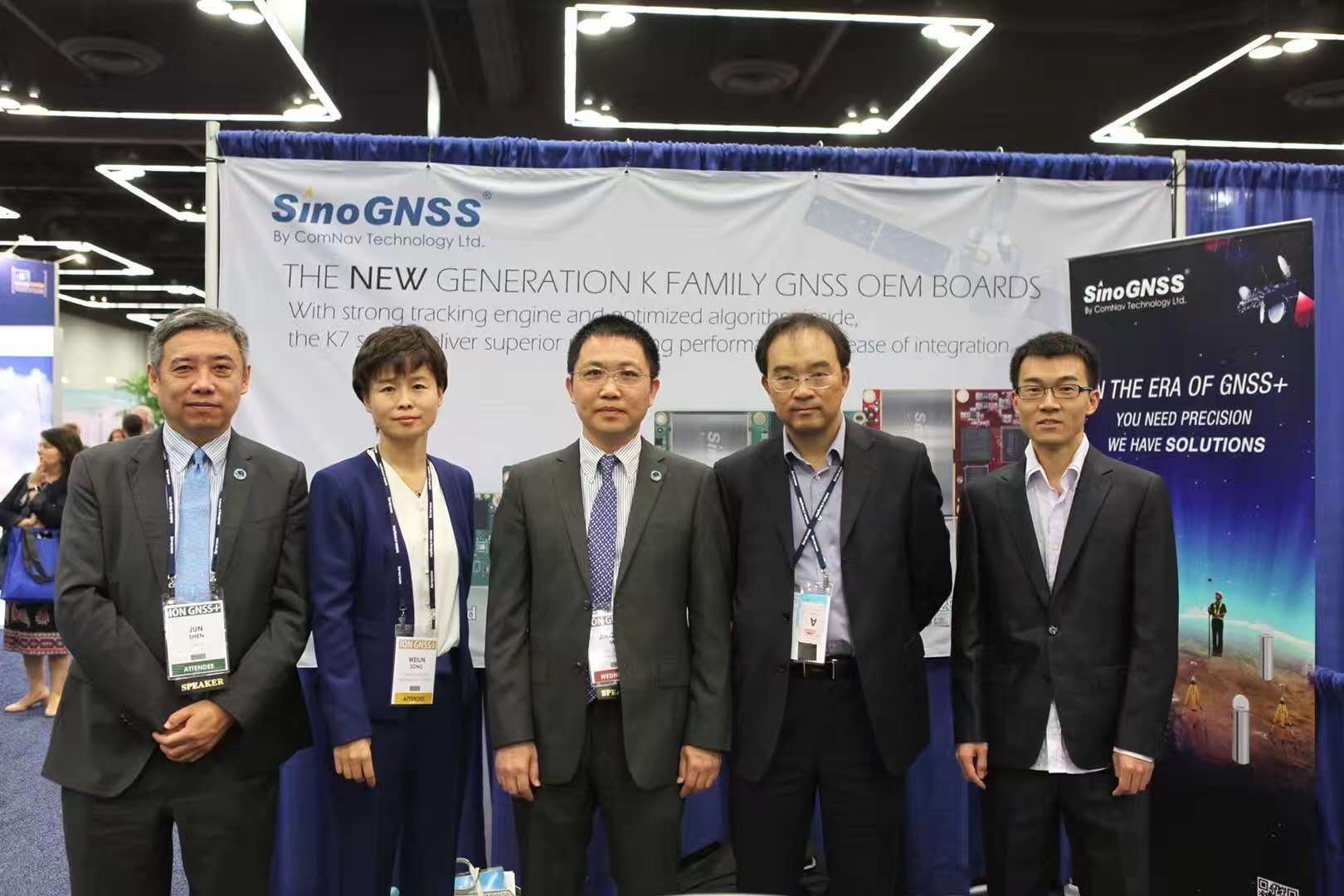 Administration Officers of China Satellite Navigation Systems visit ComNav booth
About the Institute of Navigation
The Institute of Navigation (ION) is the world's premier non-profit professional society dedicated to the advancement of the art and science of positioning, navigation and timing (PNT). Founded in 1945, it serves a diverse community including those interested in air, space, marine, land navigation, and position determination. Its membership is worldwide, and it is affiliated with the International Association of Institutes of Navigation.
About ComNav Technology
ComNav Technology develops and manufactures GNSS OEM boards and receivers for high precision positioning demanded applications. Its technology already been used in a wide range of applications such as surveying, construction, machine control, agriculture, intelligent transportation, precise timing, deformation monitoring, unmanned system. With a team dedicated for the GNSS technology, ComNav Technology is trying its best to supply reliable and competitive products to worldwide customers. ComNav Technology has listed on the China National Equities Exchange and Quotations (NEEQ), Securities: ComNav Technology (Compass Navigation), Stock code: 833972.
About SinoGNSS®
SinoGNSS® is the official trademark of ComNav Technology Ltd., registered in People's Republic of China, EU, USA and Canada. All other trademarks are the property of their respective owners.