INTERGEO 2017 Witnesses ComNav Technology's Rapid Growth in International Market
---
Shanghai, China, October 10, 2017—From 26th to 29th September 2017, INTERGEO 2017 was held in Messe Berlin, German. As the GNSS industry's premier event, the products and solutions portfolios of the exhibitors at INTERGEO covered the entire GNSS industrial chain, and more than 17600 professional visitors from 107 countries visited this exhibition. ComNav Technology started to showcase in INTERGEO since 2012, booth size increase from 12 m2 to 110 m2, INTERGEO witnesses ComNav Technology's unprecedented growth in global market.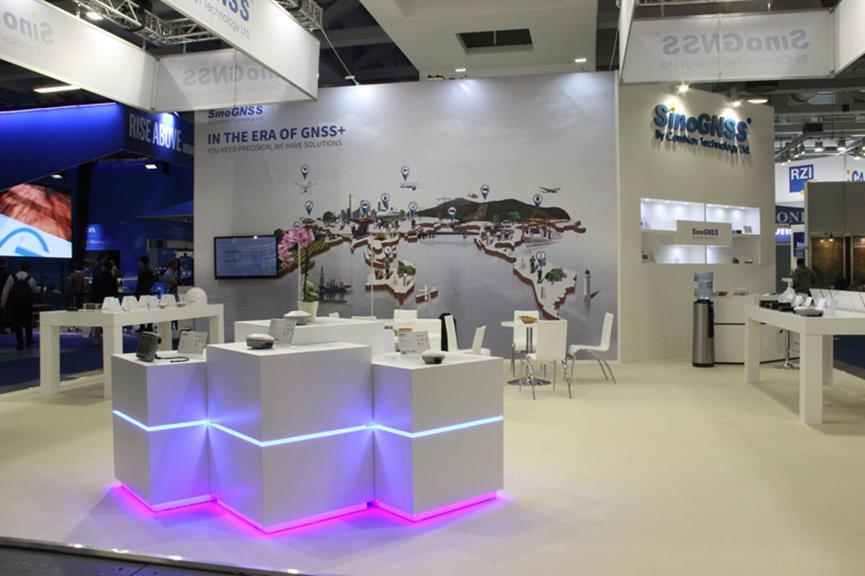 ComNav Technology Booth
As the GNSS industry enters an era of unprecedented change, ComNav Technology realizes that is impossible to only provide single GNSS products, most clients expect entire solutions for industrial applications. Therefore, we designed our booth into three sections: product display, new product release and solution area, in order to meet different requirement of visitors.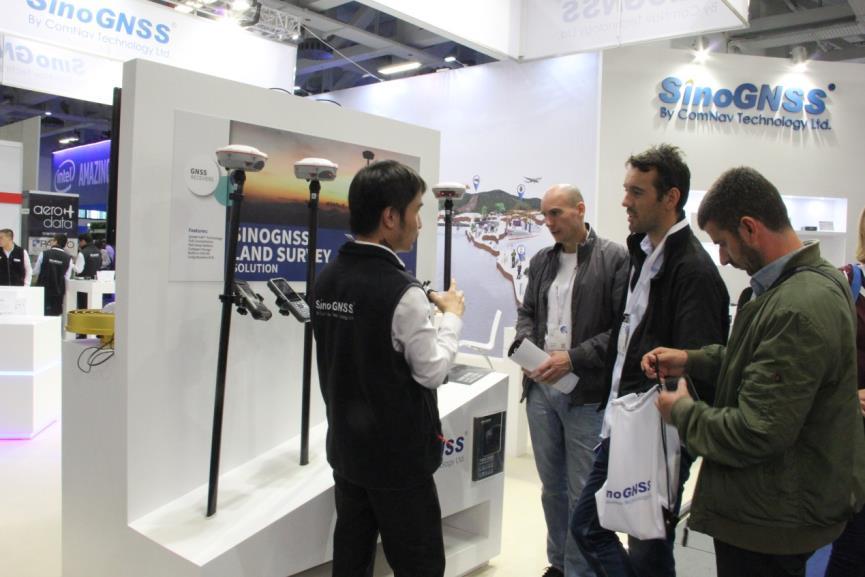 Land survey solution
Across the three day event, ComNav Technology displayed brand new GNSS OEM boards, receivers, as well as solutions including land survey solution, CORS solution, Automatic driving system for precision agriculture, professional positioning solution for high-accuracy piling, which attracted extensive attention from industrial professionals.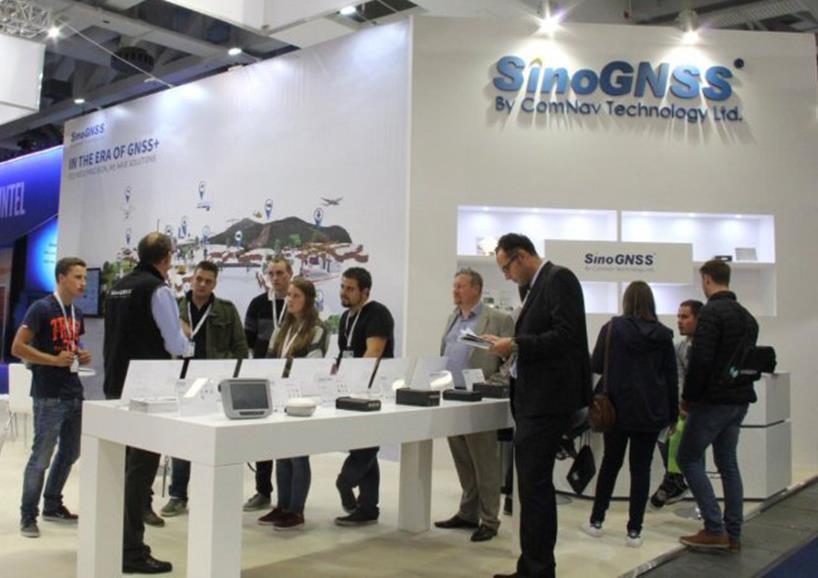 Professional visitors learn about ComNav Technology's innovations
Many visitors are interested in our vivid solution display and would like to experience how it works, especially for precision agriculture application. ComNav Technical staffs introduce every product in patience that gain recognition from worldwide visitors.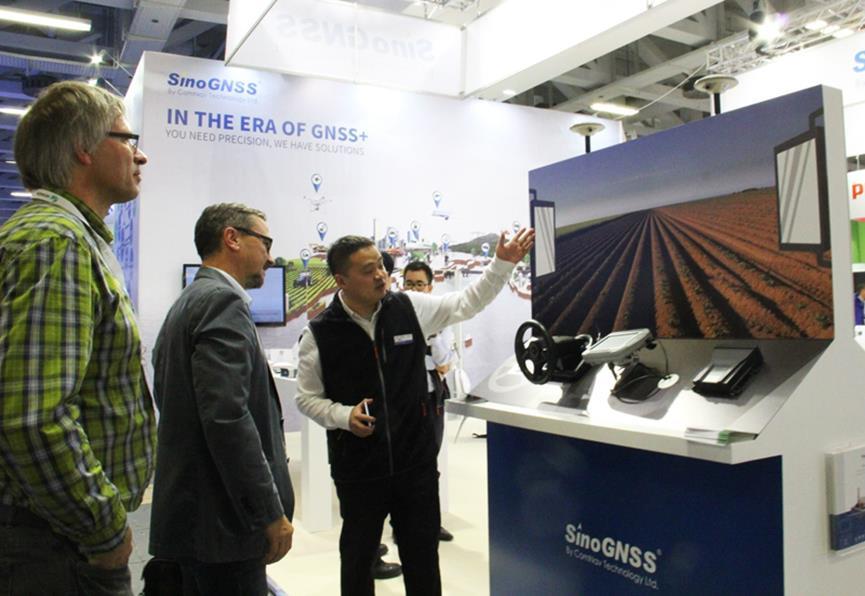 Technical staff introduces Automatic driving system for precision agriculture
ComNav Overseas Team
Along with INTERGEO 2017, ComNav Technology holds its 2nd partner conference in Sofitel hotel Berlin, Andy Yin, international sales director, introduces overall strategies for global market, and ComNav Technology partners give feedback in terms of products, marketing strategy and more. Moreover, COMPASS NAVIGATION EUROPE SPRL, European branch office of Comnav Technology, is officially established in this conference, aiming to provide more convenient service for European and African countries.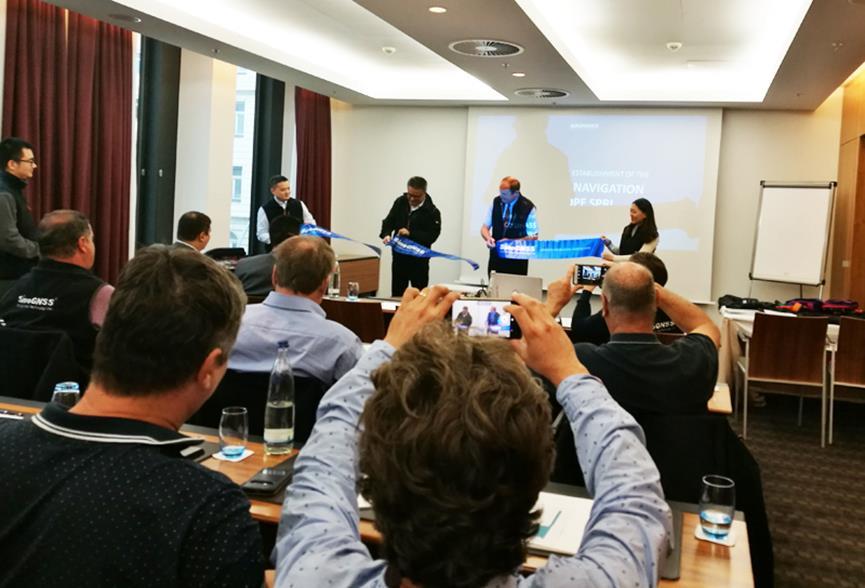 Opening Ceremony for COMPASS NAVIGATION EUROPE SPRL
About INTERGEO
INTERGEO is the world biggest conference and trade fair for geodesy, spatial information and land management. It is expected about 1.400 participants to the conference and more than 17.000 visitors to the trade fair. INTERGEO is able to offer an excellent platform to exchange experiences on actual problems in geodesy, GNSS, geoinformatics, surveying, land management, land administration and other surveying disciplines as well as developing education and training programmes.
About ComNav Technology
ComNav Technology develops and manufactures GNSS OEM boards and receivers for high precision positioning demanded applications. Its technology already been used in a wide range of applications such as surveying, construction, machine control, agriculture, intelligent transportation, precise timing, deformation monitoring, unmanned system. With a team dedicated for the GNSS technology, ComNav Technology is trying its best to supply reliable and competitive products to worldwide customers. ComNav Technology has listed on the China National Equities Exchange and Quotations (NEEQ), Securities: ComNav Technology (Compass Navigation), Stock code: 833972.
About SinoGNSS®
SinoGNSS® is the official trademark of ComNav Technology Ltd., registered in People's Republic of China, EU, USA and Canada. All other trademarks are the property of their respective owners.