ComNav Technology Introduces Powerful T300 Plus GNSS Receiver
---
Shanghai, China, Jan 22, 2018—ComNav Technology introduces its powerful T300 Plus GNSS receiver today. Featuring full-constellation tracking capability, tilt compensation, 4G/WiFi connection, 8 GB internal memory and easy survey workflow with Android-based Survey Master Software, the T300 Plus GNSS receiver is one of the most reliable choices for your demanding surveying tasks. Collect accurate data easier and faster no matter for beginners or professional surveyors.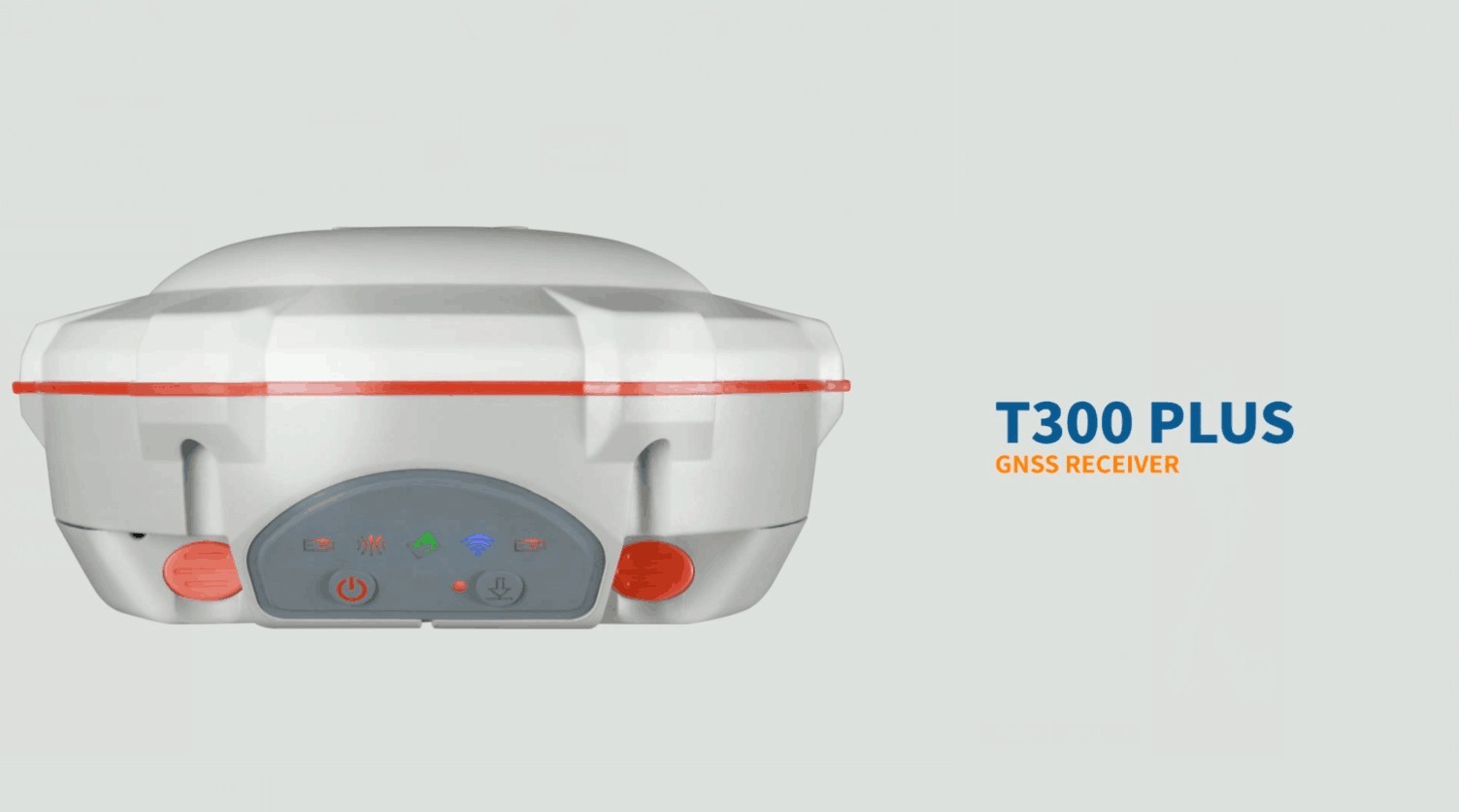 T300 Plus GNSS Receiver
As an upgrade of the T300, SinoGNSS T300 Plus combines a GNSS board, Bluetooth® and adjustable TX&RX UHF, WIFI and 4G modem into one rugged device for demanding surveying tasks. Its built-in 4G modem ensures the T300 Plus perfectly works with all kinds of CORS worldwide. Moreover, T300 Plus built-in tilt sensor supports maximum 30 ° pole tilt and keep the compensation accuracy within 3 centimeters, and you can check electronic bubble on the controller for fast survey in the field.
With two hot swap batteries, the T300 Plus helps to extend working hours and ensures you fluent workflow in the field. The battery LEDs flash when battery shortage, then you can replace batteries or directly charge in T300 Plus through an external power. Moreover, you will benefit from its consumer-grade battery design, compatible with Canon LP-E6, which is easy to purchase and replace in your local market.
Watch introduction video here: https://www.youtube.com/watch?v=yYkO0o_TFog&t=18s
We also provide T300 Plus GNSS surveying system with android-based R500 data collector and Survey Master software, providing you powerful and straightforward survey workflow in the field.
For more details: /products-detail.asp?id=50&nclassid=9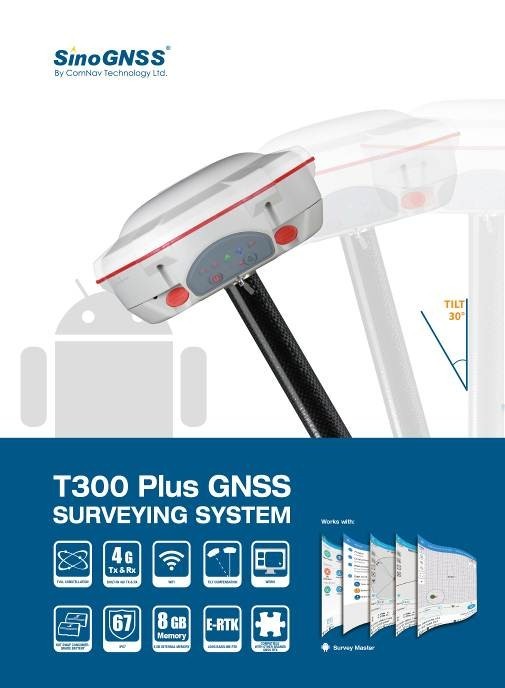 T300 Plus GNSS surveying system
The T300 Plus GNSS Receiver now is available through ComNav Technology authorized local distributors or ComNav Technology directly.
About ComNav Technology
ComNav Technology develops and manufactures GNSS OEM boards and receivers for high precision positioning demanded applications. Its technology already been used in a wide range of applications such as surveying, construction, machine control, agriculture, intelligent transportation, precise timing, deformation monitoring, unmanned system. With a team dedicated for the GNSS technology, ComNav Technology is trying its best to supply reliable and competitive products to worldwide customers. ComNav Technology has listed on the China National Equities Exchange and Quotations (NEEQ), Securities: ComNav Technology (Compass Navigation), Stock code: 833972.
About SinoGNSS®
SinoGNSS® is the official trademark of ComNav Technology Ltd., registered in People"s Republic of China, EU, USA and Canada. All other trademarks are the property of their respective owners.