ComNav Technology as the only Chinese High-precision GNSS Corporation showcased in ION GNSS+ 2018
---
Shanghai, China, October 9th, 2017 — From 24th to 28th September 2018, the Institute of Navigation GNSS+ 2018 was held in the Hyatt Regency in Miami, Florida, USA. ComNav Technology, as the only Chinese GNSS High-precision GNSS manufacturer, was invited to ION GNSS+ 2018, bringing our brand new K705 GNSS OEM board with compact design and superior performance.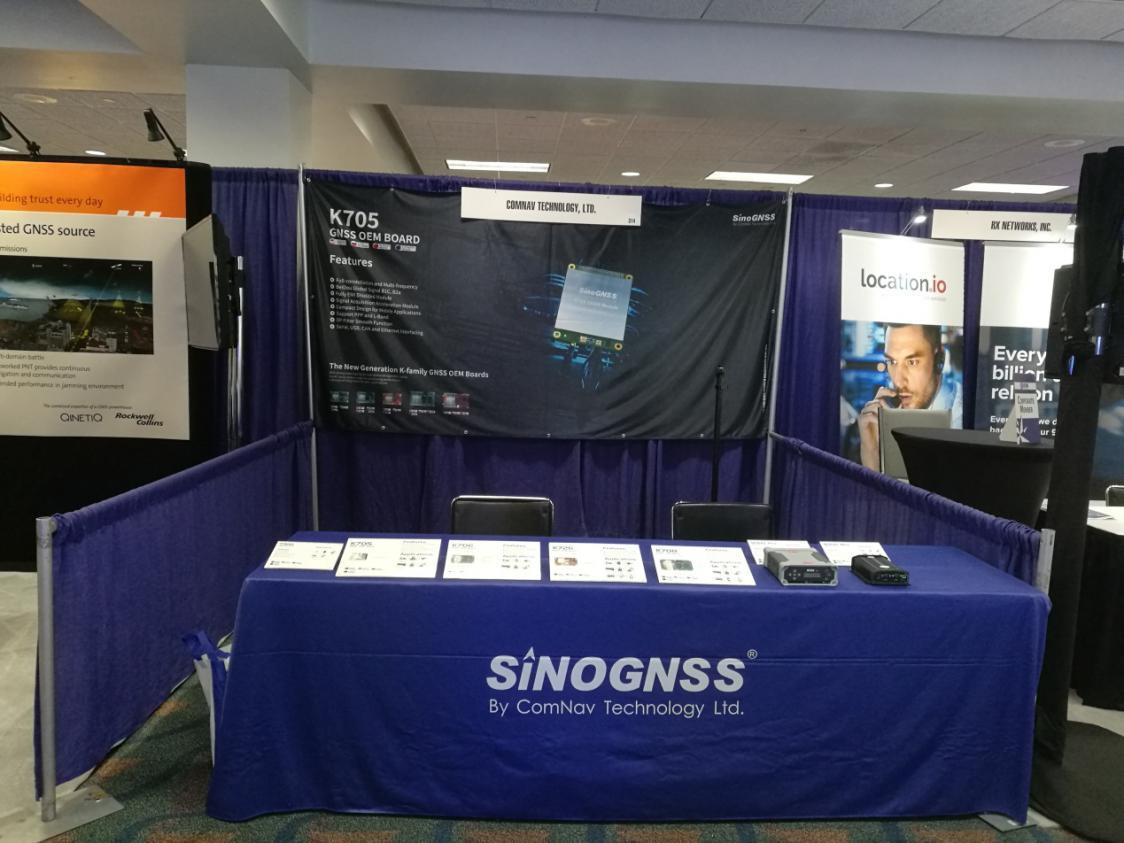 ComNav Technology Booth
During this exhibition, our latest K705 GNSS OEM board with SinoGNSS second generation ASCII chip draw big crowds. With the QUANTUMTM technology and second generation SinoGNSS ASIC chip inside, the K705 is optional to track signals from BeiDou Global satellite system and Galileo satellite system, which improves the reliability of positioning worldwide. The K705 has been designed to use a shielded module with 50mm×40mm×9mm form factor, this design guarantees the high quality GNSS signals are protected from the source of EMI on the host platform. It only features 1.3 W power consumption that ensures longer operation time and less heat. The K705 is an ideal choice for integrating portable GNSS sensors.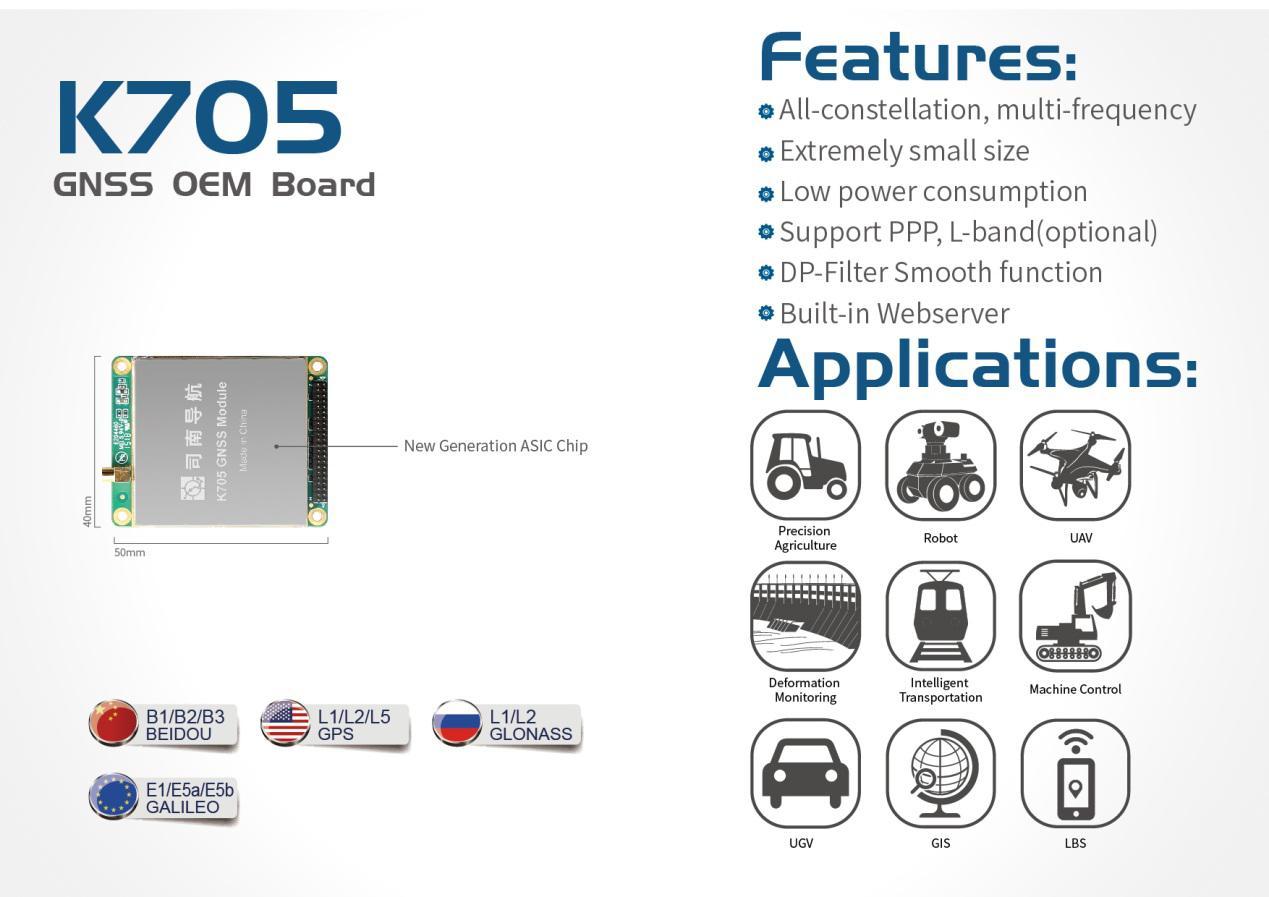 K705 GNSS OEM Board introduction
ComNav Technology has been invited to participate in the ION GNSS+ conference for the sixth year, which also experiences significant development in Global high-precision GNSS field. Along with global BDS construction, we believe that we continuously self-develop core GNSS modules and provide better services around the world.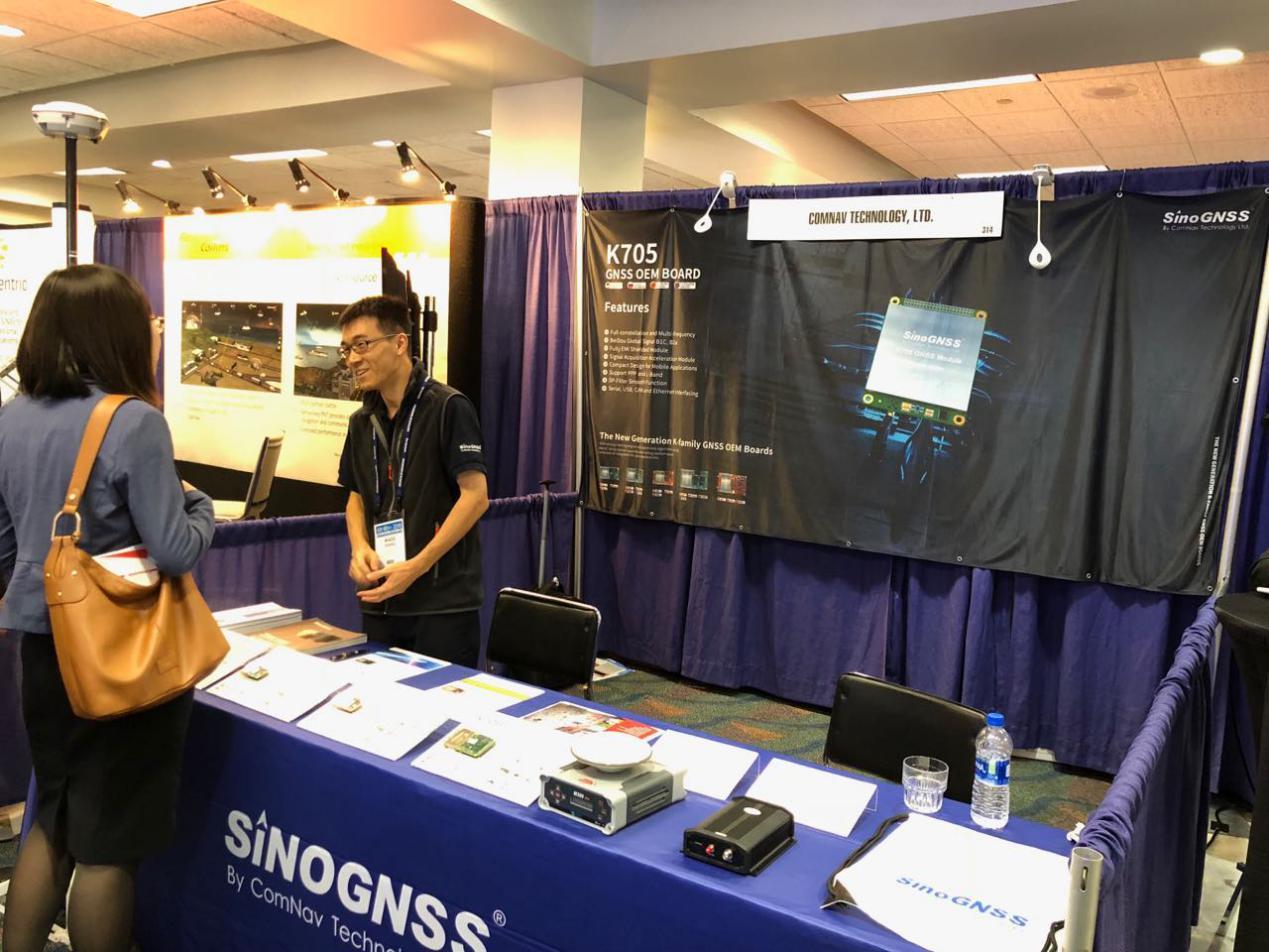 Visitors are interested in ComNav Technology GNSS products and solutions
About the Institute of Navigation
The Institute of Navigation (ION) is the world's premier non-profit professional society dedicated to the advancement of the art and science of positioning, navigation and timing (PNT). Founded in 1945, it serves a diverse community including those interested in air, space, marine, land navigation, and position determination. Its membership is worldwide, and it is affiliated with the International Association of Institutes of Navigation.
About ComNav Technology
ComNav Technology develops and manufactures GNSS OEM boards and receivers for high precision positioning demanded applications. Its technology already been used in a wide range of applications such as surveying, construction, machine control, agriculture, intelligent transportation, precise timing, deformation monitoring, unmanned system. With a team dedicated for the GNSS technology, ComNav Technology is trying its best to supply reliable and competitive products to worldwide customers. ComNav Technology has been listed on the Shanghai Stock Exchange (Science and Technology Board), securities :ComNav Technology (Compass Navigation), Stock code: 688592.
About SinoGNSS®
SinoGNSS® is the official trademark of ComNav Technology Ltd., registered in People's Republic of China, EU, USA and Canada. All other trademarks are the property of their respective owners.