We are ready for the Next GPS Week Number Rollover on April 6, 2019.
---
Shanghai, China, Feb 18, 2019—The Civil GPS Service Interface Committee (CGSIC) announced the Department of Homeland Security release of the memorandum titled "U.S. Owners and Operators Using GPS to Obtain Time," which is intended to provide an understanding of the possible effects of the April 6, 2019, GPS Week Number Rollover on Coordinated Universal Time derived from GPS devices.
As a GNSS Original Equipment Manufacturer (OEM), ComNav Technology simulate test scene and ensure GNSS products developed by ComNav Technology perform well during GPS Week Number Rollover.
Reason for GPS Week Number Rollover
The Week Rollover Problem is a known issue caused by the way that GPS used to handle the week element of the data that forms an essential part of the navigation signal. GPS used a 10 bit field to encode the week number in each GPS time message, which means that a maximum of 1,024 weeks (19.7 years), could be handled. Each of these periods is known in GPS terms as an "epoch". At the end of each epoch of 1,024 weeks, the receiver resets the week number to zero and starts counting again. The first GPS satellites went live on 6 January 1980, meaning that the first epoch of GPS time lasted until 21 August 1999. We are now nearing the end of the second epoch, which will fall on the 6 April 2019.
GNSS Week Number Rollover
Create the following table based on ICD of Global Navigation Satellite Systems.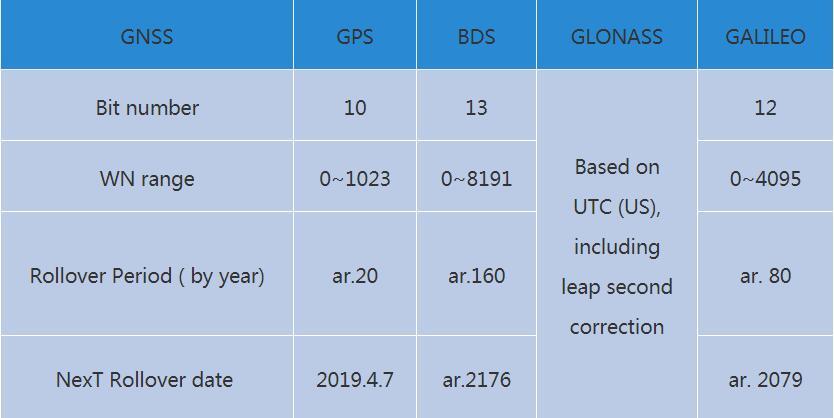 However, ComNav Technology took GPS Week Rollover issue into consideration when designing GNSS products. In terms of this warning from CGSIC, we test all available GNSS product series, as well as upcoming releases as following:
Using the simulator to create test scene and conduct proof test:
1) Set the scene start time at 23:50 on April 6, 2019 (0:00 on April 7, 2019 for the time of 2048 weeks);
2) Set the GPS single system / GNSS signal output, and adjust the signal output intensity;
3) Connect to the our GNSS high-precision products for testing, and check product performance in GPS Week Rollover test scene.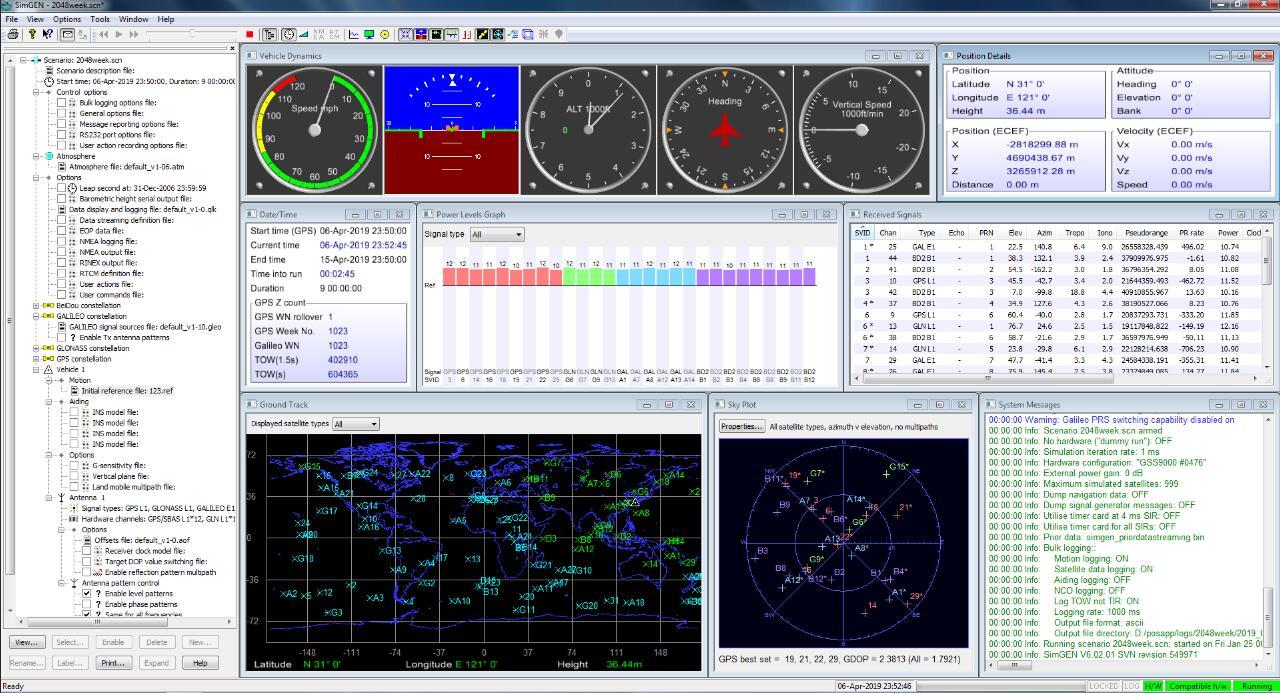 The test results show that all kinds of GNSS high-precision products developed by ComNav Technology perform well, which are not vulnerable by GPS Week Number Rollover. No firmware upgrade is required, you can use it as normal.
About ComNav Technology
ComNav Technology develops and manufactures GNSS OEM boards and receivers for high precision positioning demanded applications. Its technology already been used in a wide range of applications such as surveying, construction, machine control, agriculture, intelligent transportation, precise timing, deformation monitoring, unmanned system. With a team dedicated for the GNSS technology, ComNav Technology is trying its best to supply reliable and competitive products to worldwide customers. ComNav Technology has been listed on the Shanghai Stock Exchange (Science and Technology Board), securities :ComNav Technology (Compass Navigation), Stock code: 688592.
About SinoGNSS®
SinoGNSS® is the official trademark of ComNav Technology Ltd., registered in People's Republic of China, EU, USA and Canada. All other trademarks are the property of their respective owners.