ComNav Technology releases high-performance CDL5 data link for land surveying
---
Shanghai, China, March, 6, 2019----ComNav Technology officially introduces our CDL5 to the international market. The CDL5 is a high-quality, entire band UHF data link designed for GNSS RTK survey systems. It adapts advanced RF communication technology and digital processing technology, which ensures stable and reliable signal transmission even in the harsh environment.
The CDL5 is a industrial-grade data link with anti-reverse power protection function and Tx protection, which is able to protect your instruments even when you forget install UHF antenna. For the repeating function, the CDL5 is able to extend working coverage especially in inaccessible or obstructed areas. To meet all your filed surveying needs, the CDL5 has 10 frequency channels that can be predefined based on your project.
With its compact housing, the CDL5 is designed to easily amount on all standard tripods and range poles. Its predefined channels with multiple frequency choices allow you to easily select proper frequency based on your application requirement. Moreover, the CDL5 has adaptable power level so that you can use high power for long range RTK task, or lower power to extend battery working hours in small-scale projects.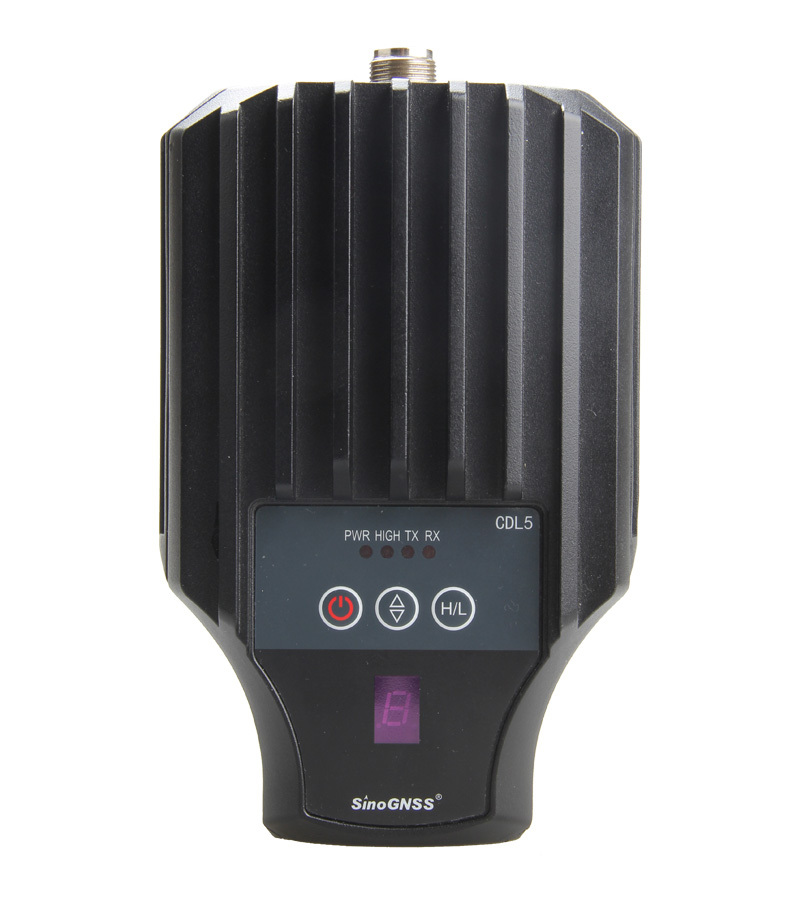 The CDL5 now is available to order through ComNav Technology and its authorized local distributors.
About ComNav Technology
ComNav Technology develops and manufactures GNSS OEM boards and receivers for high precision positioning demanded applications. Its technology already been used in a wide range of applications such as surveying, construction, machine control, agriculture, intelligent transportation, precise timing, deformation monitoring, unmanned system. With a team dedicated for the GNSS technology, ComNav Technology is trying its best to supply reliable and competitive products to worldwide customers. ComNav Technology has been listed on the Shanghai Stock Exchange (Science and Technology Board), securities :ComNav Technology (Compass Navigation), Stock code: 688592.
About SinoGNSS®
SinoGNSS® is the official trademark of ComNav Technology Ltd., registered in People's Republic of China, EU, USA and Canada. All other trademarks are the property of their respective owners.