The second China-Arab States BDS Cooperation Forum are successfully held in Tunis, and ComNav Technology shines!
---
Shanghai,China,April 4th ---The second China-Arab States BDS Cooperation Forum are successfully held on April 1, 2019 in Tunis, capital of Tunisia, with the theme of "Cooperation, Application and Service", this forum attracted more than 300 visitors from government departments and relevant international organizations, research institutes, enterprises of China and Arab countries. It is the first important event held in the "Belt and Road" countries and regions after DBS starting to provide global service.
ComNav Technology Ltd., as a GNSS Original Equipment Manufacturer (OEM) with core technology, has signed cooperation documents with local partners, gave professional speeches of GNSS field, and displayed the latest achievements, achieving prominence on this forum.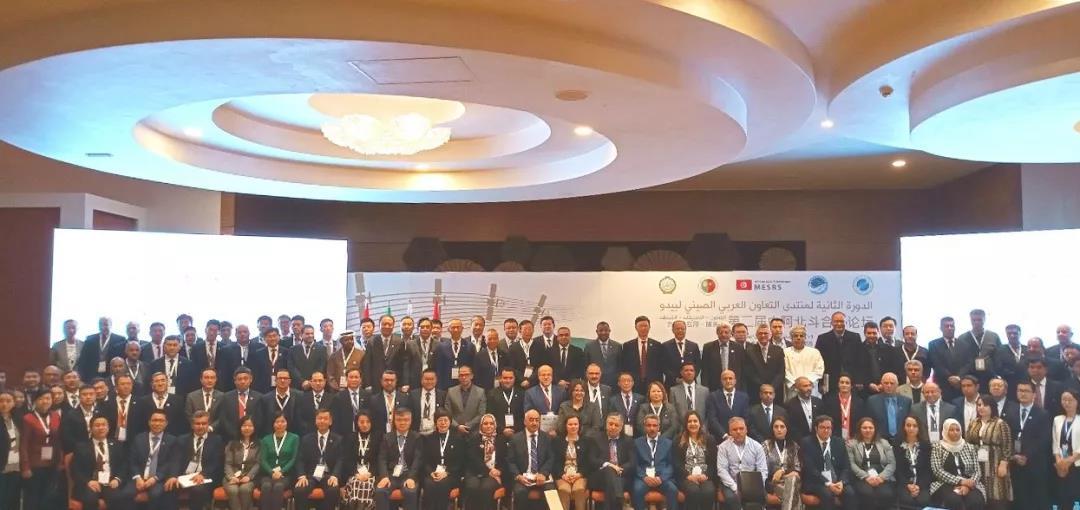 The second China-Arab States BDS Cooperation Forum
Building partnerships
To promote BDS global service in Arab countries, the Chinese GNSS companies and their Arab partners signed four memorandums of understanding (MOU), and two of them were signed by ComNav Technology with AICTO (Arab Information and Communication Technology Organization) and Tunisia CRMN (Microelectronics and Nanotechnology Research Center).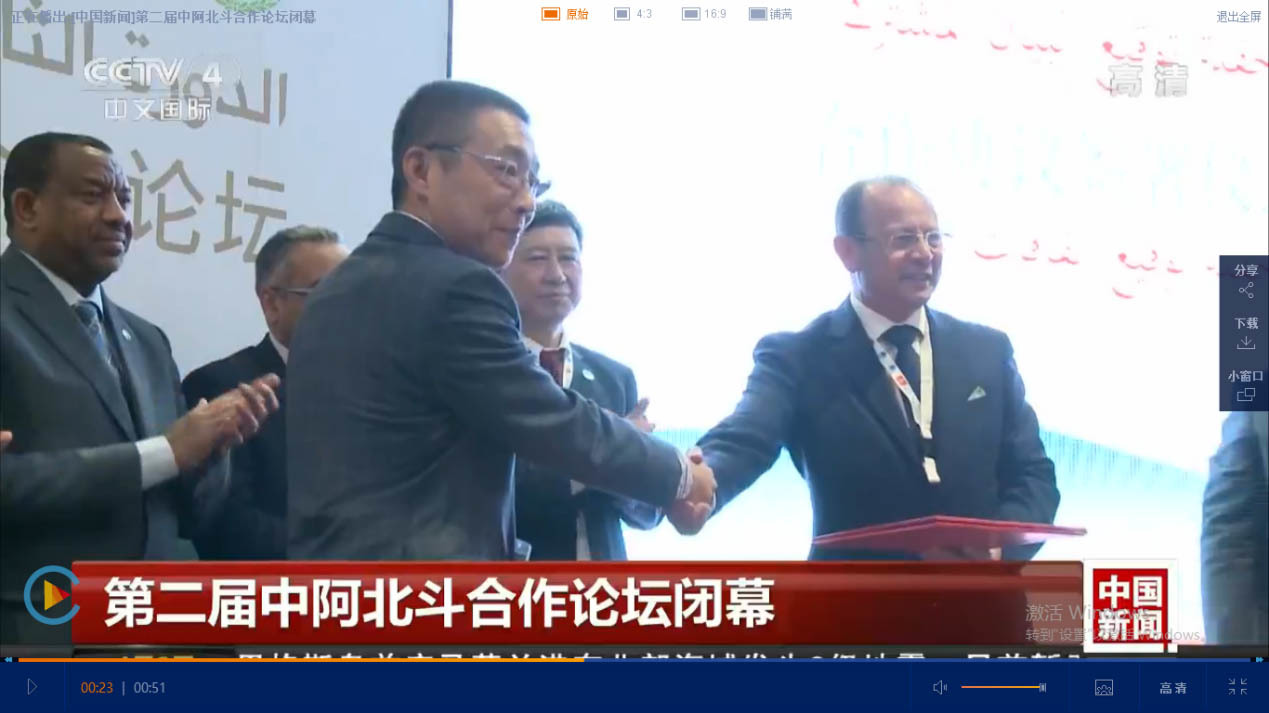 ComNav Technology and AICTO Sign MOU
Special Talk
Andy Yin, vice general manager of ComNav Technology, gave a special talk on the theme of "a better life with BDS GNSS high-precision applications", which details breakthroughs of high-precision positioning technology with BDS, as well as core technology, industrial applications and services provided by ComNav Technology.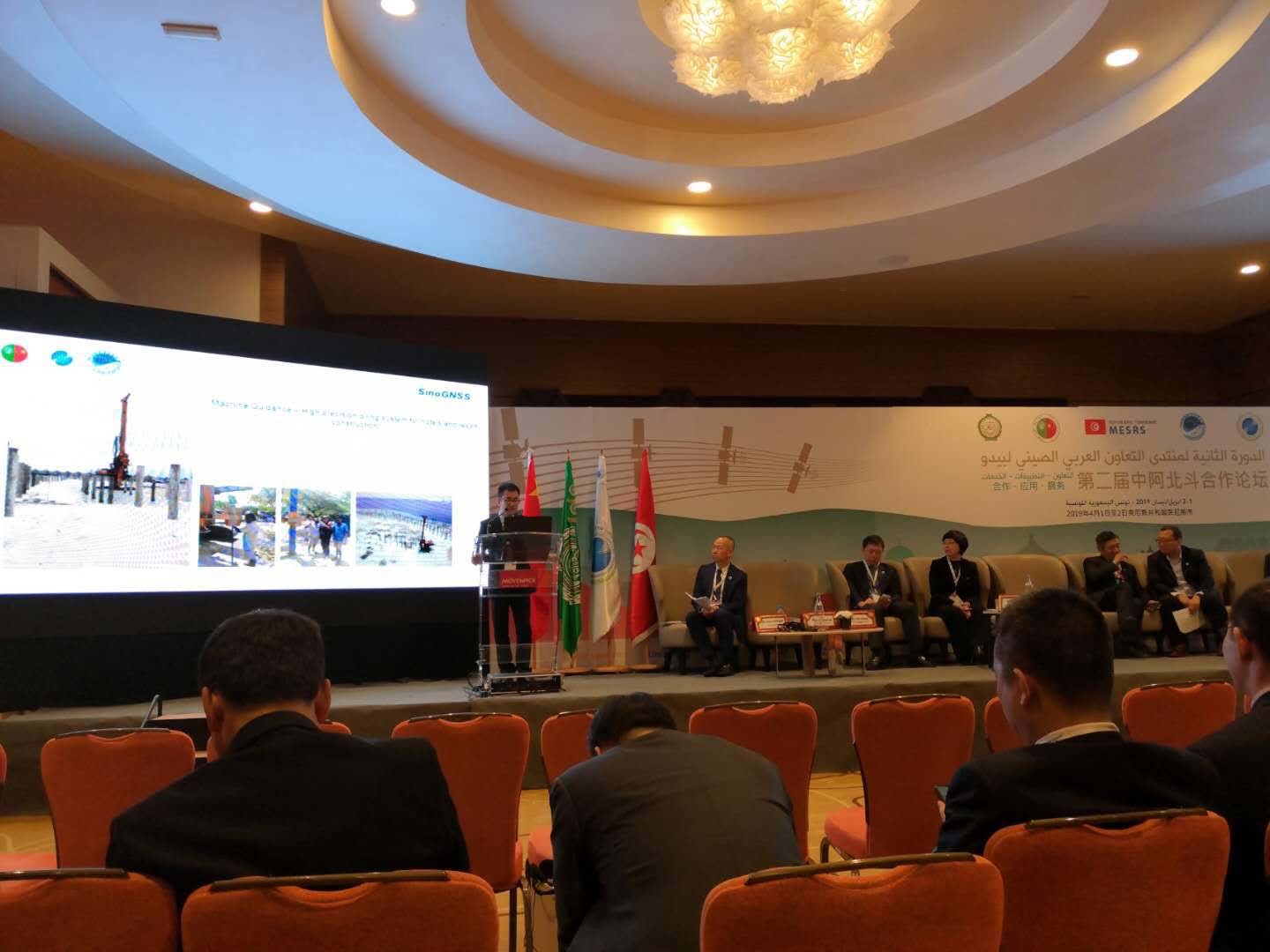 Andy Yin , Vice general manager of ComNav Technology, deliver a special talk
Moreover, Alaa TOUIHRI, ComNav Technology 's local partner, shared their user experience of SinoGNSS products with Beidou satellite signals, giving positive evaluation of the reliability and stability of ComNav Technology's products. "we will surely cooperate with ComNav Technology to provide better services for more clients" she said on the forum.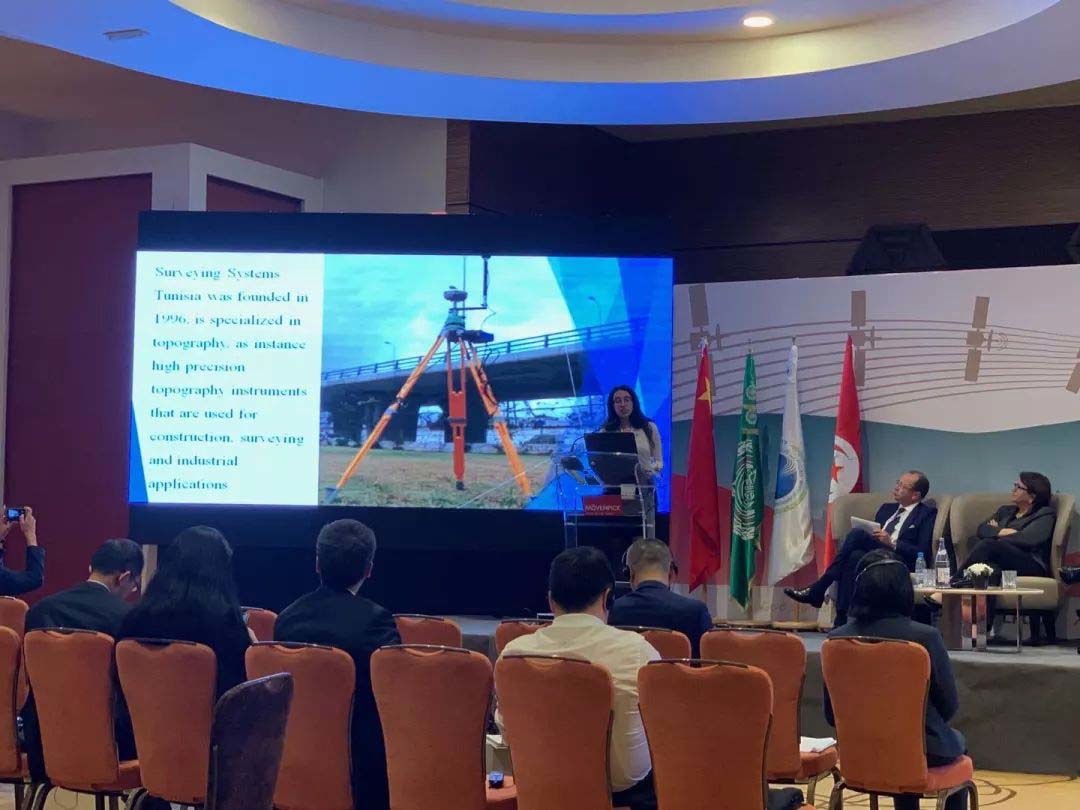 Alaa TOUIHRI, ComNav Technology's local partner, share user experience
Display of achievements
To demonstrate the performance of the BDS in Arab counties, Chinese and Arab partners held the joint performance test, and released the evaluation results of the BDS performance in the Arab countries. It is worth mentioning that the T300 GNSS receiver self-developed by ComNav Technology are successfully used for joint testing of static, dynamic modes in Sudan, Egypt and Kuwait.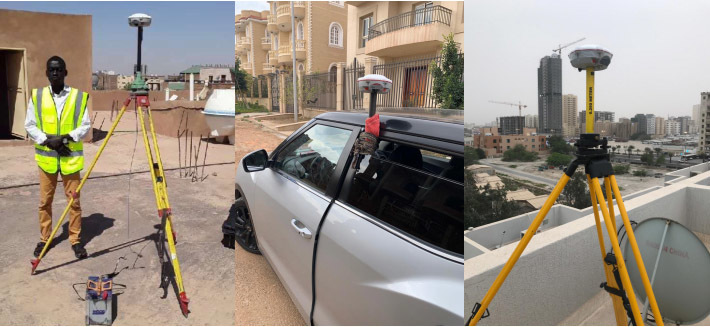 SinoGNSS T300 GNSS receiver using for joint test
After the joint test, HE.Mohamed Ben Amor, the Secretary General for AICTO, released the test results: the average number of BDS visible satellites in the Arab countries reached more than 8, the positioning accuracy are better than 10 meters, and the availability is over 95%, which is able to provide stable positioning service in Arab countries and regions.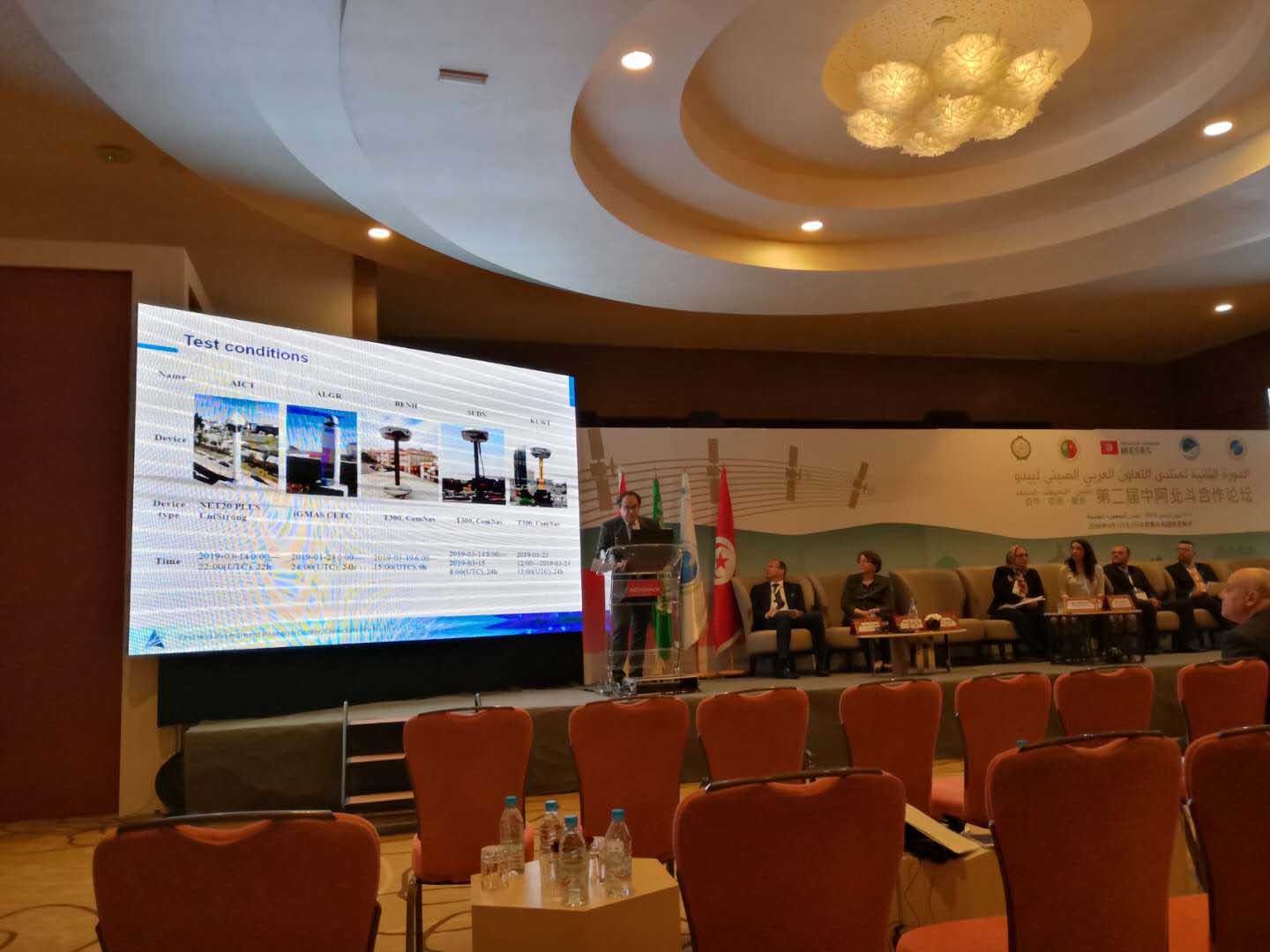 HE.Mohamed Ben Amor, the Secretary General for AICTO, release the evaluation results
Achievement Exhibition
As the key play in Chinese GNSS market, ComNav Technology exhibited its self-developed high-precision GNSS products, including the T300 GNSS receiver, T300 Plus GNSS receiver, M300 Pro GNSS receiver and more, attracting a lot of professionals and industrial visitors.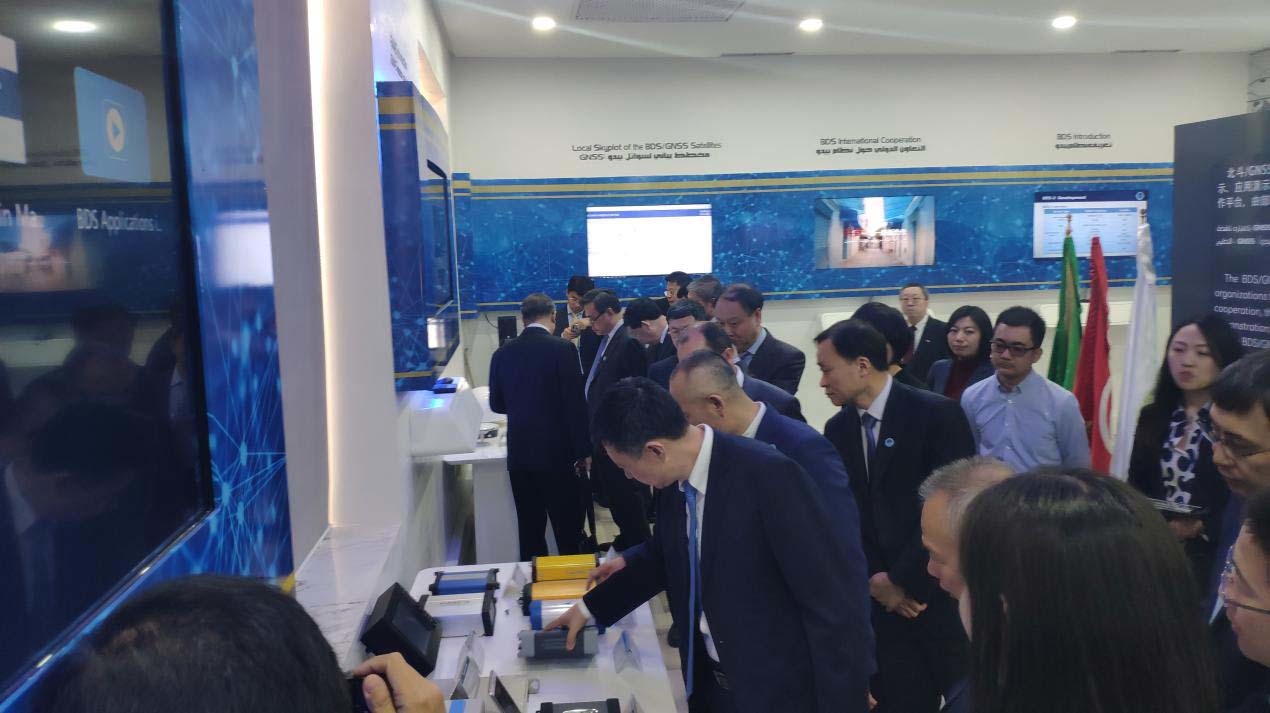 Wang Zhaoyao, chairman of the Chinese Satellite Navigation Committee, visit ComNav Technology's product display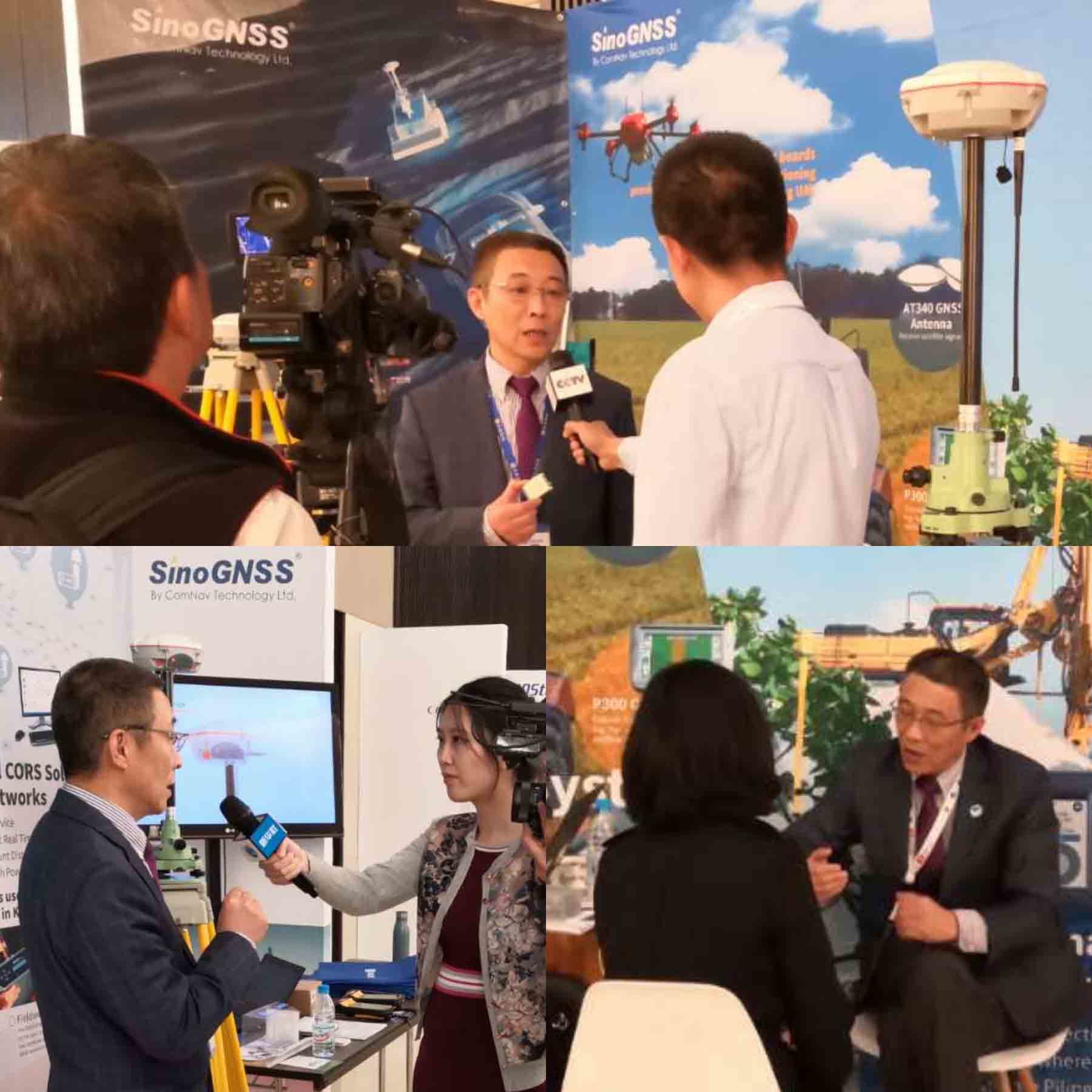 Chang Wang , the General manager of ComNav Technology, interviewed by CCTV International Channel, Xinhua News Agency and People's Daily
Slim Khalbous, Tunisian minister of higher education and scientific research, visit ComNav Technology 's product display
With global construction of BeiDou Satellite Navigation system, we continues to put top priority on innovation and quality of ComNav Technology's GNSS products, helping worldwide land survey end users, system integrator and solution providers achieve their high-accuracy positioning objectives.
About the forum
The second China-Arab States BDS Cooperation Forum is co-held by the Arab ICT Organization (AICTO),the china Satellite Navigation Office(CSNO) and the Tunisian Ministry of Higher Education and Scientific Research, in Tunis, Republic of Tunisia.The forum aims to promote BDS/GNSS services and applications benefiting the social-economic development of the Arab states as well as other countries along "the Silk Road Economic Belt and the 21st-Century Maritime Silk Road region. It is the excellent platform for the exchange of satellite navigation technology between China and Argentina.
About ComNav Technology
ComNav Technology develops and manufactures GNSS OEM boards and receivers for high precision positioning demanded applications. Its technology already been used in a wide range of applications such as surveying, construction, machine control, agriculture, intelligent transportation, precise timing, deformation monitoring, unmanned system. With a team dedicated for the GNSS technology, ComNav Technology is trying its best to supply reliable and competitive products to worldwide customers. ComNav Technology has been listed on the Shanghai Stock Exchange (Science and Technology Board), securities :ComNav Technology (Compass Navigation), Stock code: 688592.
About SinoGNSS®
SinoGNSS® is the official trademark of ComNav Technology Ltd., registered in People's Republic of China, EU, USA and Canada. All other trademarks are the property of their respective owners.