Don't worry, we will waiting for your more fresh ideas. Logo Design Contest of ComNav Technology 2019
---
Contest delay Period
1st May 2019 - 1st July 2019 (China standard time)
Awards and Prizes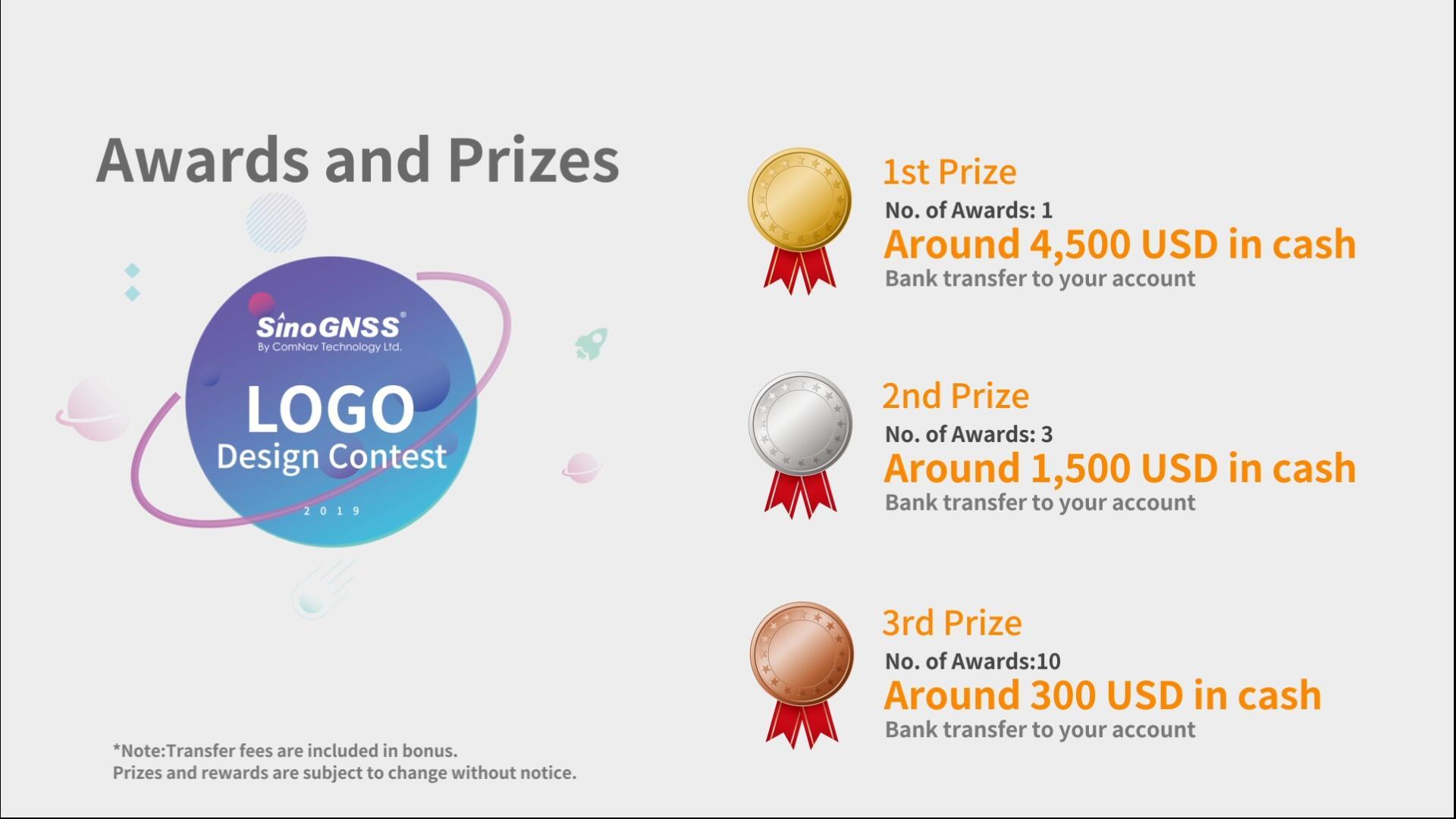 Logo Design Contest of ComNav Technology 2019
How to Enter
1.Follow ComNav Techcnology on Facebook.
2.Send your Logo along with detailed description to huayilei@comnav.cn.
3.Vote for your favorites. Give your likes to works of finalists we list and publish on Facebook.
4.More details please visit our website or watch the contest video
Note: An auto-reply email will be sent to you after we receive your submission.
About ComNav Technology
ComNav Technology develops and manufactures GNSS OEM boards and receivers for high precision positioning demanded applications. Its technology already been used in a wide range of applications such as surveying, construction, machine control, agriculture, intelligent transportation, precise timing, deformation monitoring, unmanned system. With a team dedicated for the GNSS technology, ComNav Technology is trying its best to supply reliable and competitive products to worldwide customers. ComNav Technology has been listed on the Shanghai Stock Exchange (Science and Technology Board), securities :ComNav Technology (Compass Navigation), Stock code: 688592.
About SinoGNSS®
SinoGNSS® is the official trademark of ComNav Technology Ltd., registered in People's Republic of China, EU, USA and Canada. All other trademarks are the property of their respective owners.