ComNav Technology Released New Series of K8 GNSS OEM Modules
---
Shanghai, China, August 27, 2020 — On 26 August 2020, ComNav Technology announced its release of new-generation K8 series GNSS OEM modules globally, marking the milestone in ComNav's GNSS research and development.
K8 series modules were released online through live broadcast on Facebook. Arthur Wang, International Sales Engineer, in collaboration with partner Chloe liu, International Support Engineer brought a wonderful live show to users. Due to our full preparation, this live broadcast made a great success with highly participation and interaction. Click here to watch live broadcast.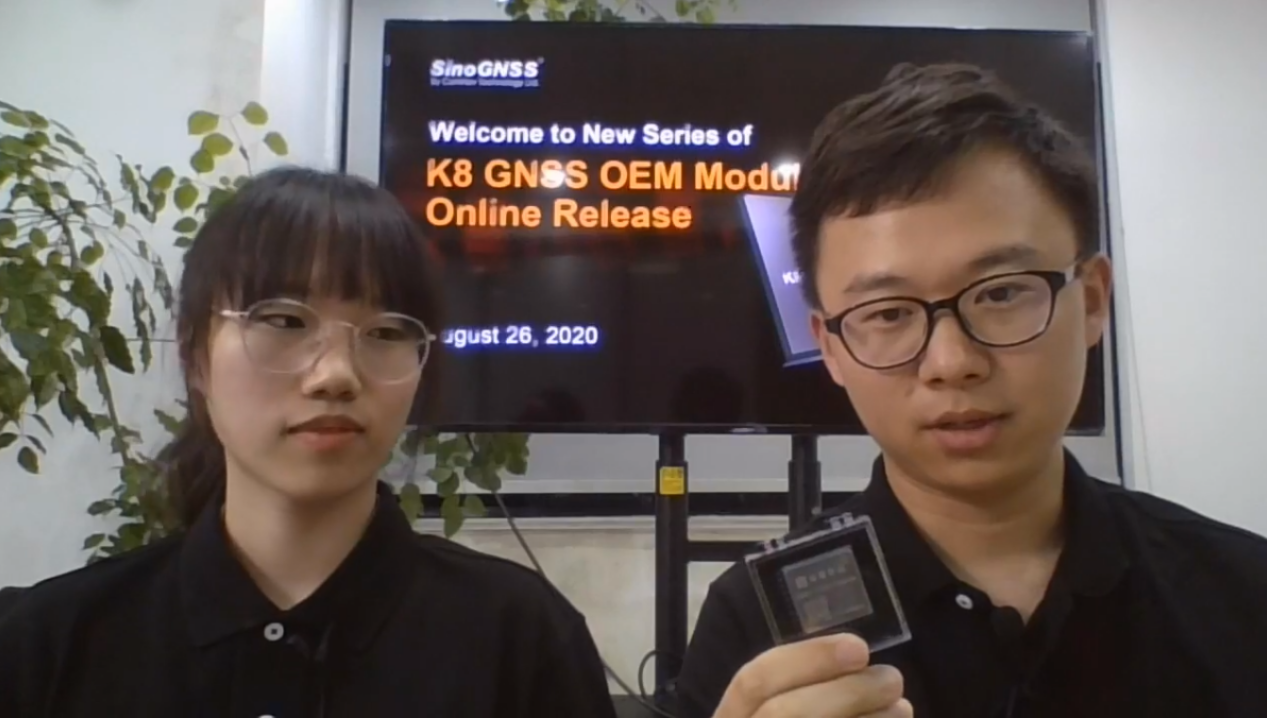 Chloe liu (L) and Arthur Wang(R)
The new series of OEM modules, targeted for system integrators and researchers, bringing a series of new features to the ComNav's latest technological advancement, including anti-interference, performance in signal-limited environment and positioning accuracy.
K8 series modules can provide a more accurate, stable and reliable GNSS positioning and heading solution for users. It is an ideal OEM module to achieve high productivity and reliability in wide range of applications including UAV, unmanned driving, precision farming and so on.
Incorporated with the latest QUANTUM III SoC chip, K8 modules' performance is robust. Its powerful full-constellation tracking ability enables it to receive all the current and future GNSS signals, including GPS, GLONASS, BeiDou, BeiDou-3, Galileo, SBAS and L-Band. BeiDou-3 has just successfully commissioned last month. This change will make a great improvement in the positioning accuracy, reliability and stability.
A combination of inertial measurement unit (IMU) and advanced GNSS real-time kinematic (RTK) technology can provide continuous centimeter-level positioning within a short period of time. The dynamic vehicle-mounted performance in tunnel and under heavy canopy shows (Picture L & Picture R) that K8 modules performs smoothly and shows no sign of obvious offset, which verifies it's reliability and accuracy in harsh environment.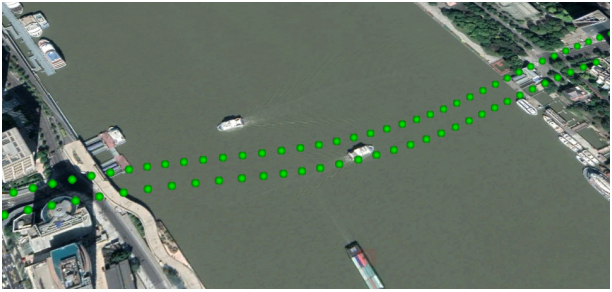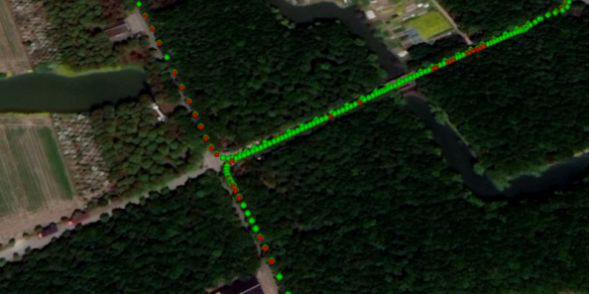 Dynamic performance under tunnel Dynamic performance under heavy canopy
Compared with the previous GNSS OEM boards, K8 modules have advantage in ultra-small size, lower power consumption and surfaced-mounted design, making it easier to integrate. With the advent of the 5G era, the Internet of Things and intelligent city construction have become the general development trend. The market for high-precision modules is surging without doubt. Featuring easy-integration, K8 series modules will be fully applied in these fields and high-precision areas.
The K8 modules will be available beginning from the date of release. For more information please click the following links:
http://www.comnavtech.com/K803.html
http://www.comnavtech.com/K823.html
About ComNav Technology
ComNav Technology is the major providers of GNSS OEM boards, receivers and high precision positioning solutions, encompassing product development and marketing. Its technology and products have already been applied in a wide range of fields such as surveying, construction, machine control, agriculture, intelligent transportation, precise timing, deformation monitoring, and unmanned system. With its experienced team and innovational spirit, ComNav Technology is always trying best to provide reliable and competitive products to global customers. ComNav Technology has been listed on the Shanghai Stock Exchange (Science and Technology Board), securities :ComNav Technology (Compass Navigation), Stock code: 688592.
About SinoGNSS®
SinoGNSS® is the official trademark of ComNav Technology Ltd., registered in People's Republic of China, EU, USA and Canada. All other trademarks are the property of their respective owners.