SinoGNSS Devices Show Superior Performance in CORS Construction in Maldives
---
With the development of GNSS and surveying industry, the CORS (Continuously Operating Reference Stations) is becoming widespread worldwide. Compared with the traditional surveying method and normal 1+1 GNSS surveying, CORS network equips the following advantages.
Cost-efficient: Comparing with the normal 1+1 rtk survey mode or static mode that requires at least 2 units of GNSS receivers. The CORS mode only need one unit, which greatly saves the cost of surveyors.

Reliable Accuracy: For single-base mode, the nearest base station will be permanently set at a fixed location, which reduces the step of site calibration and eliminates the human error. As for VRS mode, it will provide more accurate calibration data to achieve higher measurement accuracy.

Ease of work: Free of base station carrying and setup, the CORS mode simplifies the survey workflow and light the burden of surveyors.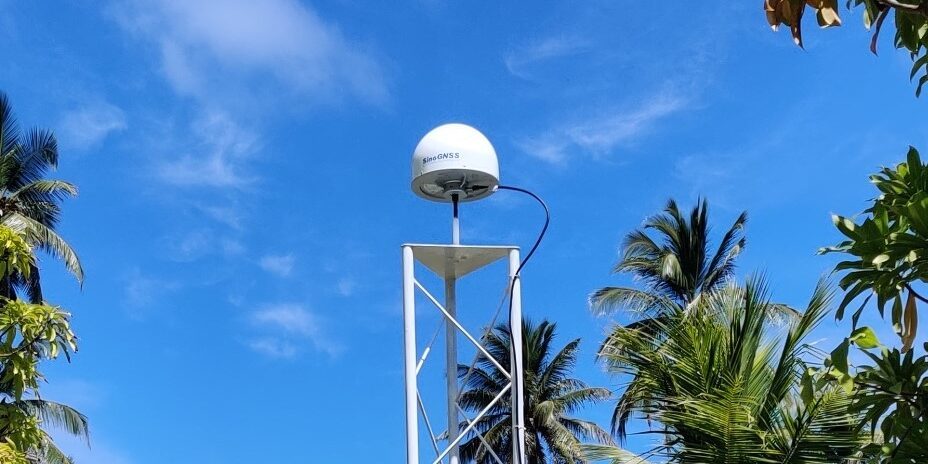 Maldives, as a country where DGPS technology is widely used,has also joined the trend and started the construction of CORS. Foresight Surveyors, partner of ComNav Technolgy, who has been largely involved in the development and expansion of current day survey industry in Maldives, has set forth to connect the Maldivian islands via a CORS network (MVCORS, Maldives Continuous Operating Reference Stations).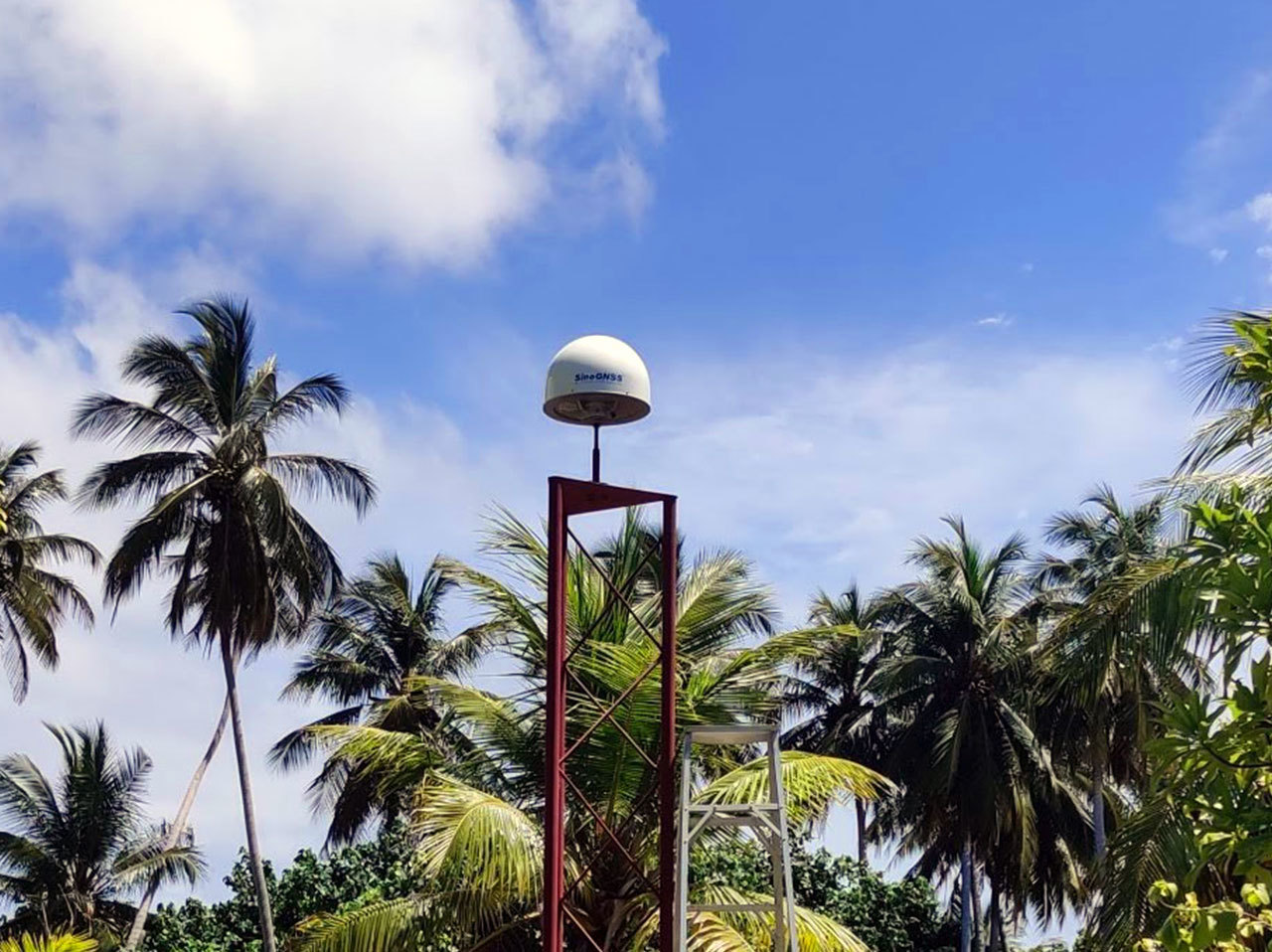 The MVCORS installation project is planned to be completed in two stages. The first stage is scheduled to be completed by October 2021, which will install 9 reference stations throughout the Maldives and will eventually be used as a single network connection. The second stage plans to add 12 more stations on the basis of the first stage.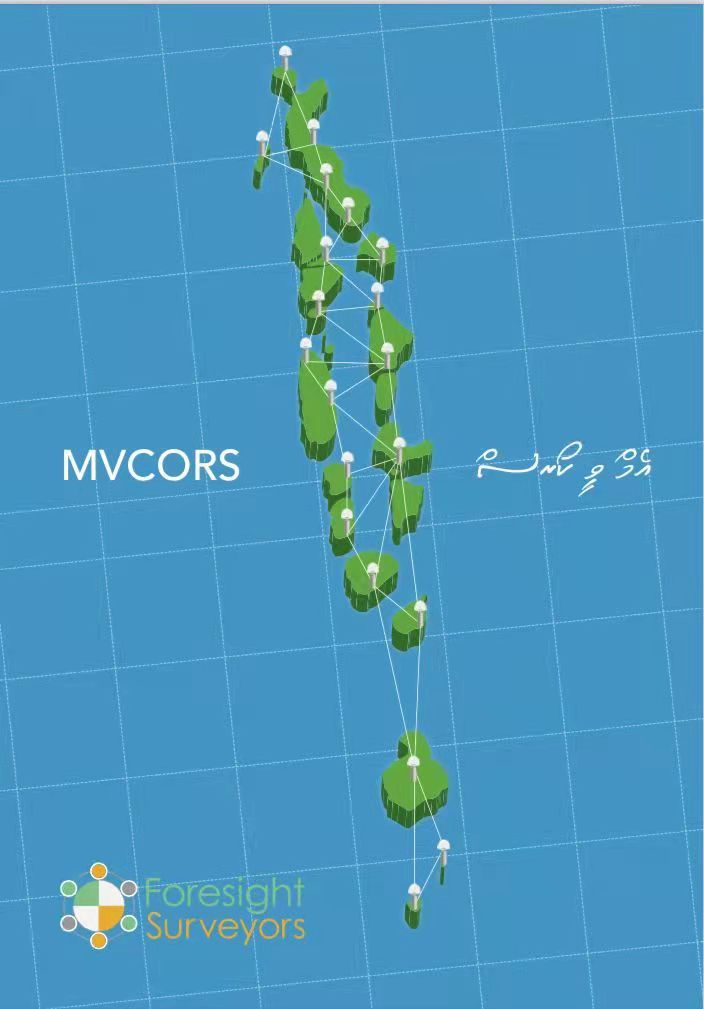 M300 Plus GNSS receivers and AT600 choke ring antennas of ComNav Technology were used in the CORS reference stations construction. Featuring the strong satellite tracking capability of GPS, GLONASS, BeiDou, Galileo and QZSS, the M300 Plus can provide stable and high-precision correction streams to CORS users. Meanwhile, the web server of M300 Plus facilitate the configuration and management of the CORS provider.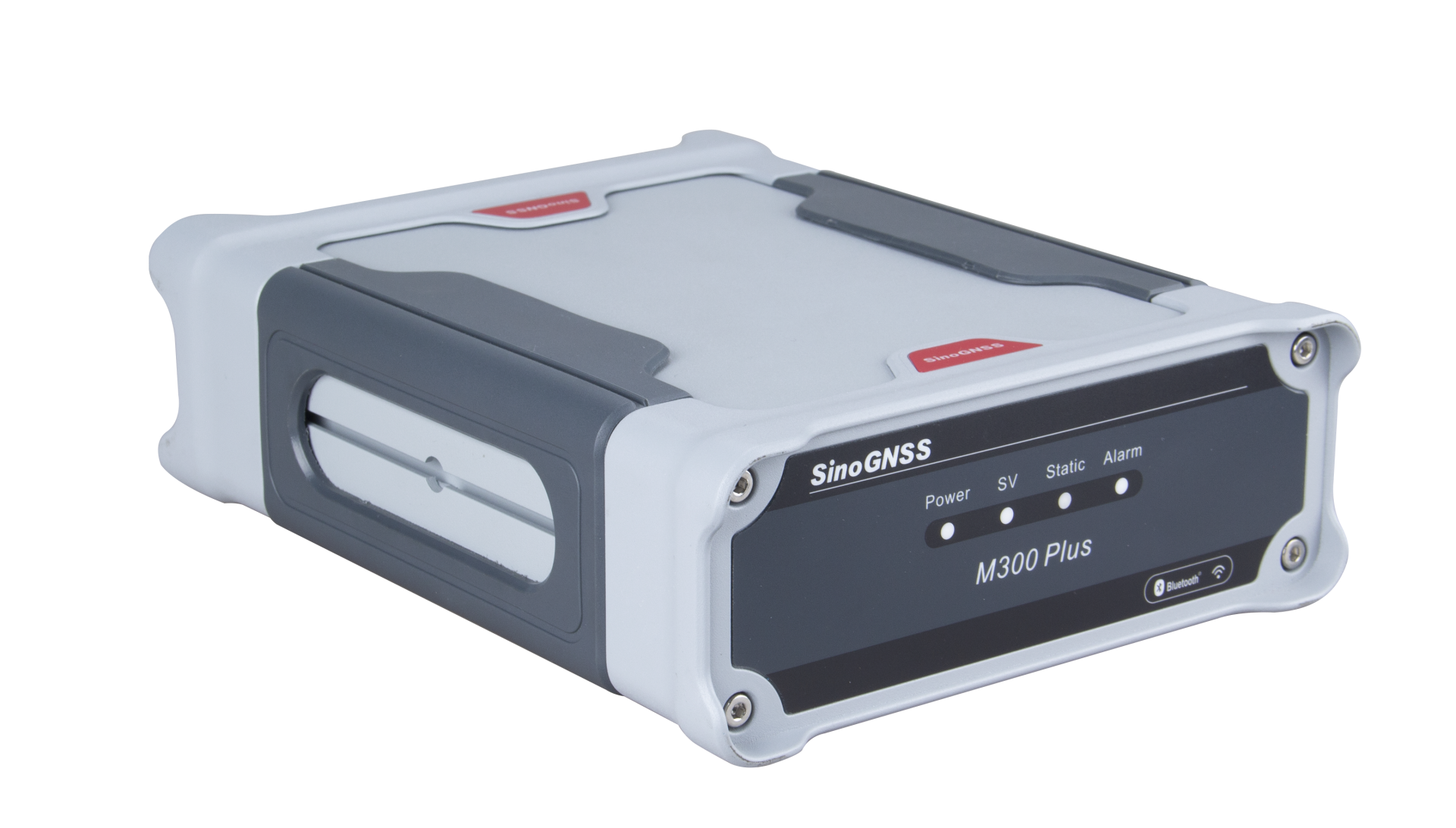 With the hard work our partner and contributions of SinoGNSS devices and technicians, currently with 8 stations are active, distributed all over Maldives and full network corrrection is applied. The installation of MVCORS, as the first CORS network in Maldives, with the aim to optimise surveying activities, is capable of permanently realizing a new and modern reference frame for the entire Republic of Maldives.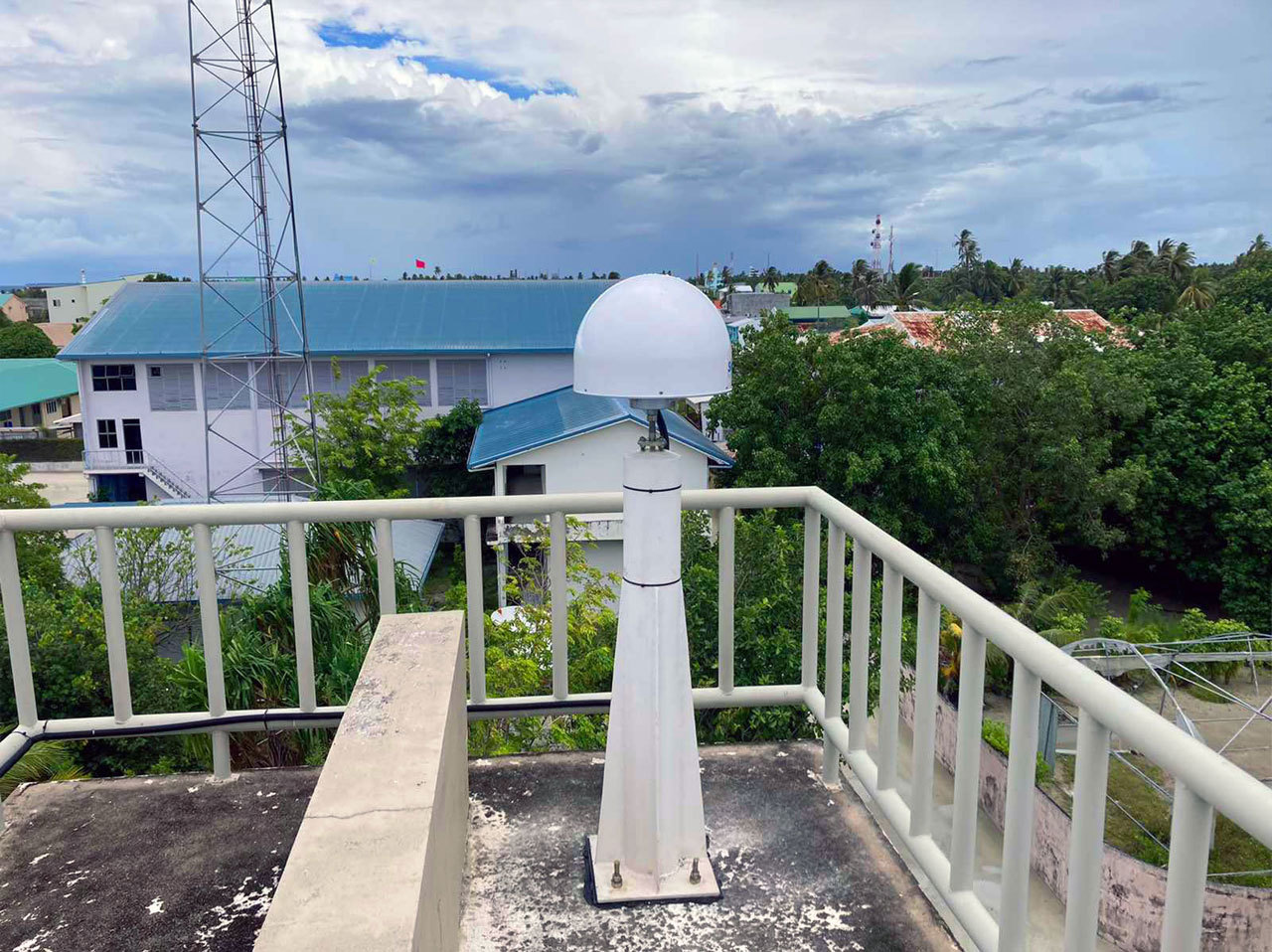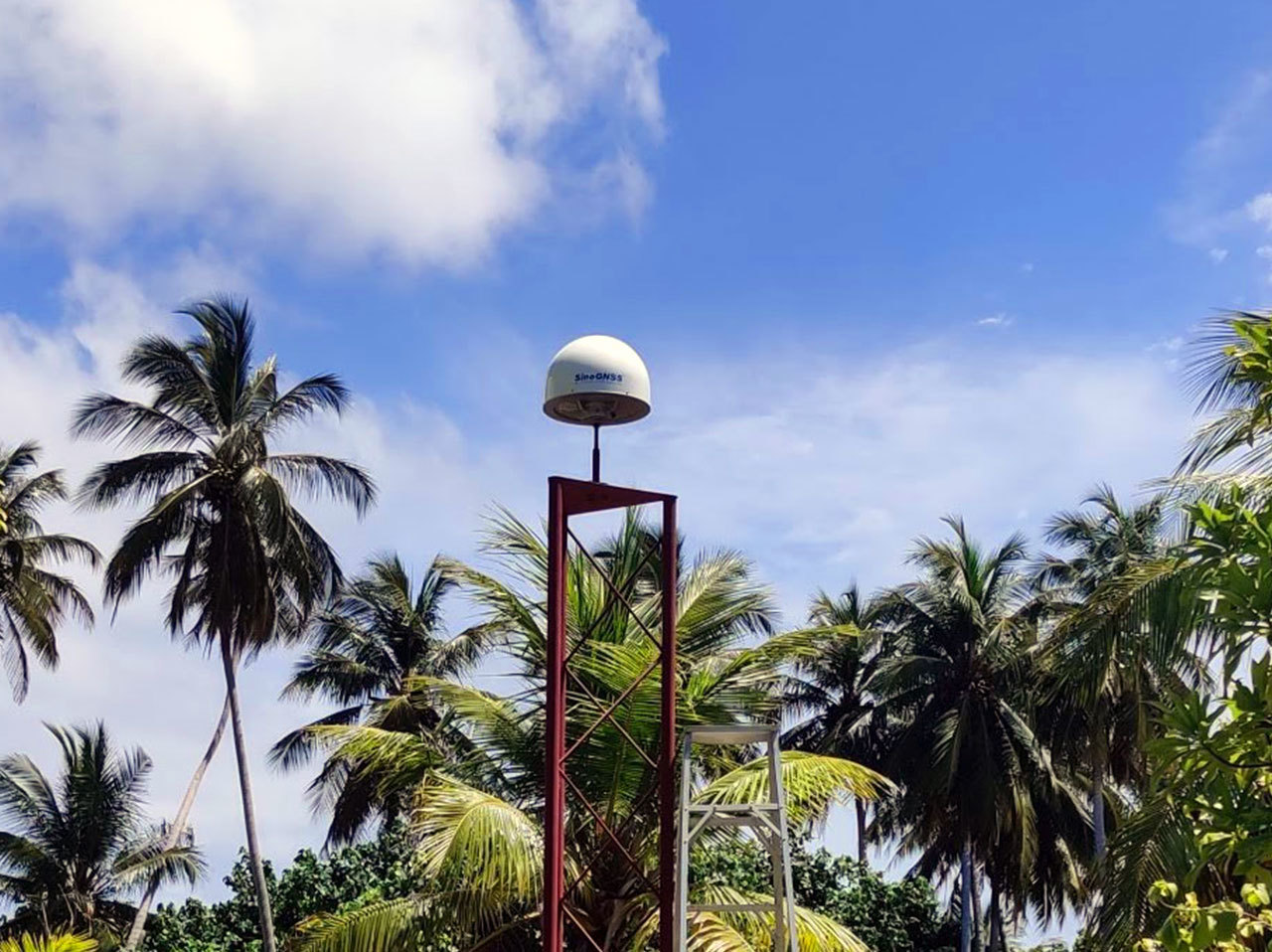 To simplify people's work and make the world better is the driving force behind ComNav Technology. ComNav Technology is dedicated to be an innovator and leader in high-precision GNSS technology and explore more applications.
Related products:
http://www.comnavtech.com/M300Plus.html
http://www.comnavtech.com/AT600.html
About ComNav Technology
ComNav Technology is the major provider of GNSS OEM boards, receivers and high precision positioning solutions, encompassing product development, and marketing. Its technology and products have already been applied in a wide range of fields such as surveying, construction, machine control, agriculture, intelligent transportation, precise timing, deformation monitoring, and unmanned system. With its experienced team and innovational spirit, ComNav Technology is always trying best to provide reliable and competitive products to global customers. ComNav Technology has been listed on the Shanghai Stock Exchange (Science and Technology Board), securities :ComNav Technology (Compass Navigation), Stock code: 688592.
About SinoGNSS®
SinoGNSS® is the official trademark of ComNav Technology Ltd., registered in People's Republic of China, EU, USA and Canada. All other trademarks are the property of their respective owners.