Together, we create the next "Golden Decade"!
---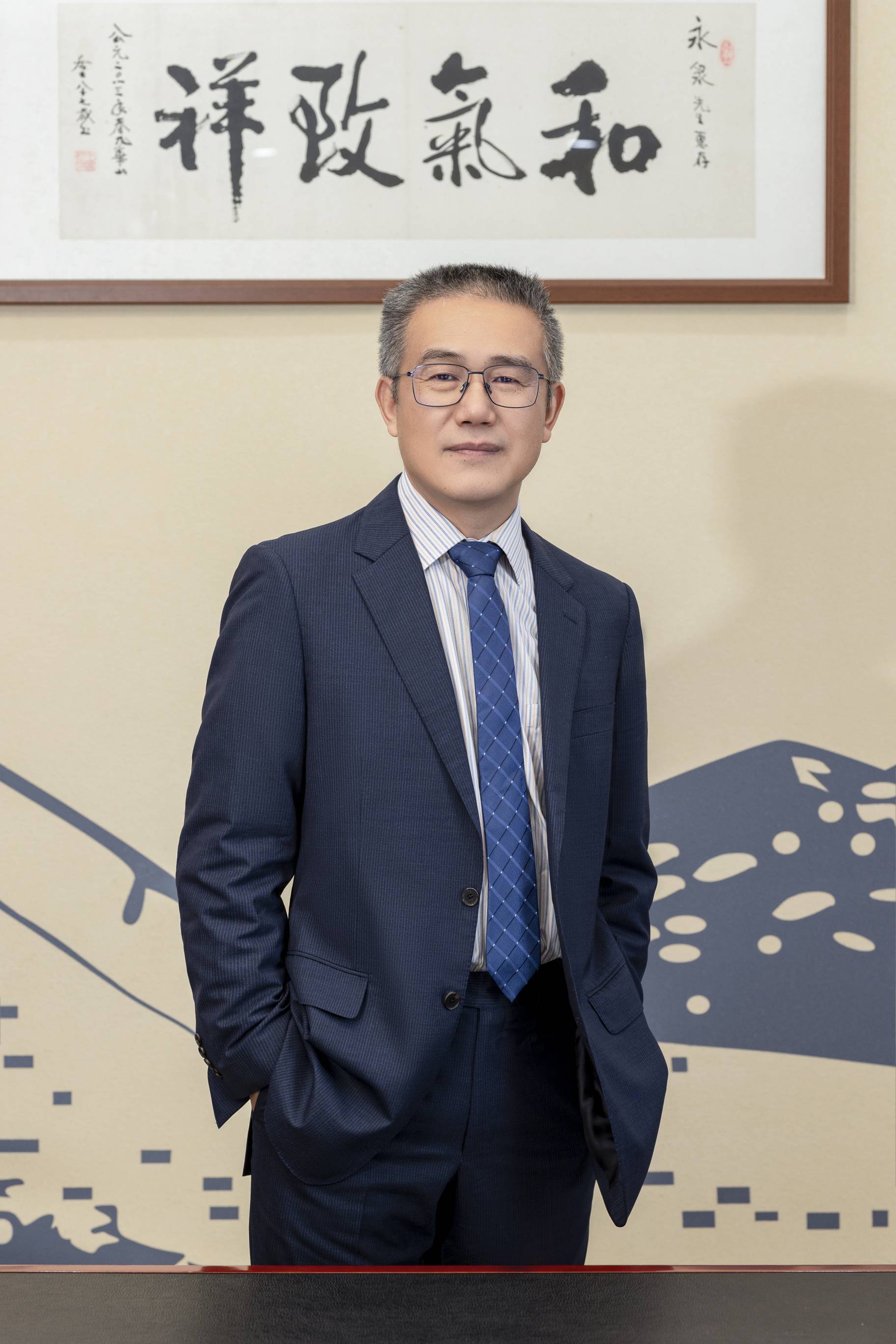 Dear ComNav customers, partners, and colleagues,
ComNav Technology Ltd just had "10th Birthday". Thanks to all those who have contributed to the ComNav family in the past 10 years.
Pursuing technological innovation and product development is the lifeline we have been committed to for 10 years.
Ten years seems like a blink of an eye in the long history, but they are unforgettable for us.
In 2012, the company was just established, with no products and no revenue. The start-up team members were less than 10. We worked together, didn't care about the so-called dirty work but just one thought: make the product. It's almost 12 hours working 7 days a week. Sometimes, we even stayed awake for days and nights just to solve a problem. Finally, one day, the lights on the OEM board lighted up, the computer signal-to-noise ratio was constantly refreshing, the product succeeded! Beidou gave the momentum and brought customers: project orders came in one after another, living up to our expectations.
At that time, with the yearning for a better life, we all wanted to make a difference. With fearless drive, we focused on problems, did experiments all night, and completed the product delivery finally. In retrospect, these experiences are still so vivid.
The conditions at that time were limited, but no one complained. Instead, we were always enthusiastic. Every time we met a problem, we kept thinking, analyzing, and amending the design over and over again, and never gave up until we solved it. What motivated us through those difficult years? It is a common dream: to make Chinese technology better and stronger, to make it independent, no longer be controlled by others. The common dream has combined our personal destiny with the future of the enterprises and even the country, united us together. Many people laughed at us as a bumpkin team. We never thought that a few years later, the "bumpkin team" built ComNav into a GNSS high-precision satellite navigation enterprise with confidence, strength, and competitiveness in China, and our technology is even not inferior to the foreign technology.
Because we have a strong team, never give up in the most difficult time, put all the enthusiasm and focus into the research and development, because we believe, success won't come to us unless we go to it.
Now that I'm on the track. Technology is our faith, innovation is our mission.
With that belief, we have constantly made breakthroughs in the past 10 years:
In 2012, we launched the world's first Beidou high-precision multi-mode and multi-frequency OEM board;
In 2013, the T300 GNSS receiver was launched as one of the world's most compact RTK receivers, which became the legendary receiver in this industry;
In 2014, ComNav established Europe's First BDS CORS in Belgium, which introduced Beidou Technology to Europe;
In 2015, ComNav won the biggest tender of the China National CORS Project;
In 2016, we enabled Internet cars to achieve lane-level positioning accuracy;
In 2017, ComNav took a technical breakthrough and launched Quantum II GNSS ASIC Chip;
In 2018, ComNav won the biggest overseas receiver tender with 1046 sets of T300 in Indonesia;
In 2020, the new generation QuantumIII GNSS ASIC chip was an instant hit!
In 2021, K8 series modules remain the first prize in the Beidou major special tests.
By the help of the experience and techniques accumulated in the past years, the high-precision multi-mode and multi-frequency GNSS board and receiver developed by ComNav can support multi-system positioning. With stable performance and reasonable price, they're welcome by users as soon as they come into the market. Not only recognized by the country, but also with the international reputation, ComNav sales network covers more than 120 countries and regions. In the future, there will be more and more ComNav products on the international stage.
The original aspiration of ComNav is love and belief, to promote social progress and change the world through technological innovation. Since then, we have never slacked off in research and development, and also gotten the best response from the market.
The road of growth will not be rose all the way. Where are the applauses, there are doubts.
There are pretty a lot of people who know little about Beidou. In their traditional opinion, Beidou exists in the sky, and it is impossible to perceive whether it is helpful or not. There are pretty a lot of people who have a prejudice against "made in China". In their stereotype, Chinese products are always along with quality issues. With such doubts, ComNav has expanded to geographic information systems, intelligent transportation, precision agriculture, machine control, safety engineering, and other fields of application.
We entered the field of intelligent driving. Because it is not only a new generation of transportation tools but also a new trend of this industry. And we empower vehicles to judge the path: when driving at low speed, it can achieve centimeter-level positioning accuracy; when driving at high speed or turning, it can also output high-precision positioning information stably. The users will never get lost, no matter how complex the environment is.
We entered the field of surveying and mapping. Because with the development of modern construction, traditional technology couldn't meet the surveying requirement of today anymore. And we are committed to the transformation of the operating method and making the measurement easier.
We entered the field of geological disasters monitoring. Because geological disasters, like rockfall, landslides, and mudslides, occur frequently every year, causing harm to people's lives, property, and safety. With the high-precision equipment, we can predict geological disasters. Thus, setting up an intelligent monitoring network against geological disasters is a mandatory and efficient measure to prevent geological hazards.
We entered the field of precision agriculture, making the dream of agricultural modernization come true. Because agriculture in the future depends on technology instead of manpower. When the crops can be perceived from seeding, growing to harvest, our technology can release the hands of farmers, improve the yield and profit. Thus, high-tech farmer could be an easy job.
The rainstorm, floods, and other disasters since 2020 have been affecting everyone's hearts and impacting society. It is also a testament to an enterprise, whether it is capable to show its technical strength and social responsibility. ComNav always provides relief to the disaster-stricken areas right the first time.
When our products can support the combat against COVID-19, help the reconstruction after disasters, achieve the smart-driving, improve farmers' income; when our products can benefit so many homes in the world, bring warmth to so many families in the world, Beidou is no more cold technology, ComNav also breaks the bias against "made in China". Our insistence "Technology is our faith, innovation is our mission" is, therefore, more valuable and meaningful.
I appreciate the great time and the land beneath our feet. They have endowed us with peaceful environments for innovation and good opportunities for development. Without BeiDou, there would not be today's ComNav Technology.
I also appreciate everyone who has contributed to ComNav. In the past 10 years, ComNav grew from a small room of 20 ㎡ to an industrial park of nearly 30,000 ㎡. The rise of popularity and reputation is all down to everyone's effort. Today, I would like to take this opportunity to express my deep gratitude to all the staff who have always trusted each other and made unremitting efforts in the past years.
Looking further into the future, the mission of "precise positioning enables the digital era" is still calling us to continue to fight hard, the vision of "Beidou Technology empowers thousands of families" is still inspiring us to continue to move forward. To make ComNav longevous and prosperous, we're still on the way of start-up.
I sincerely hope that the young generation can respond to the call and take responsibility for the new "start-up". With a broader international mindset, more advanced management concepts, and more ambitious attitude, speed up the growth and continue ComNav's legend!
Together, we create the next "Golden Decade"!
Yongquan WANG
2022.02.28