P300 Series: Unique Combination of GNSS Receiver and Rugged Tablet
---
Shanghai, China, April 4th, 2022- ComNav Technology released P300 Series GNSS Tablet to the global market. Based on the K8 platform, the high-precision GNSS in-cab Android rugged tablet brings innovative, industry-leading performance and ease of use to various operations in precision agriculture, autonomous driving, machine control, and other industries.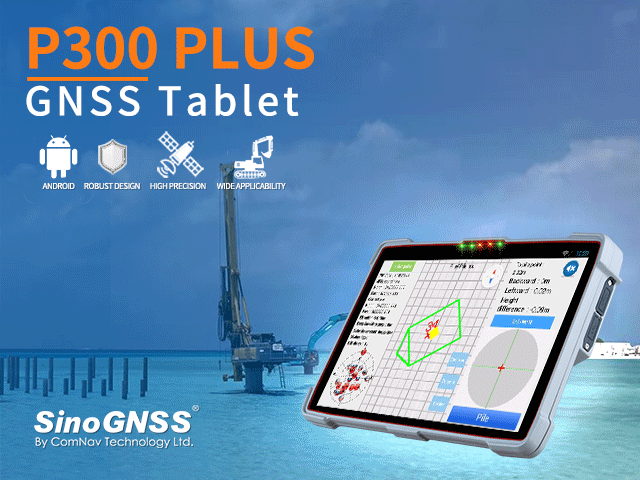 Embedded with new generation K8 OEM module, the P300 series GNSS tablet can track all current and planned constellations (including GPS, BeiDou, BeiDou Global, GLONASS, Galileo, QZSS), and reach centimeter-level accuracy. Using the advanced QUANTUMTM III technology in combination with upgraded SinoGNSS ASIC chip and advanced Microprocessor unit, the P300 series GNSS tablet is capable of providing enhanced heading and positioning performance for everyday field use.
With dual card dual standby, various interfaces, multiple wireless connections and data transmission modules, featured CAN, PPS and Event, P300 can adapt to a variety of application scenarios and meet different needs of users easily.
Unlike the consuming Android tablet, the aluminum-magnesium alloy body makes the P300 robust to cope easily with the rigors and demands of tough construction and strenuous vibration environment.
The P300 series run Android operating system, which is compatible with most Android apps.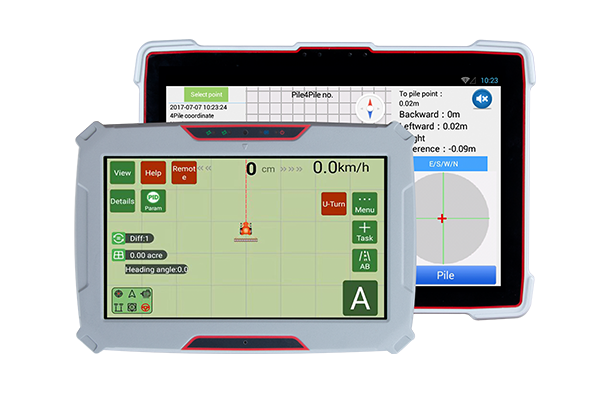 The P300 series tablet includes P300 Plus(10.1'') and P300 Mini(8''). The two tablets are almost the same except for their different sizes. Both products deliver the same high performance, user-friendly design, powerful connectivity and rugged construction to the users. We recommend you could choose the one with a suitable display size for yourself, which will be one of the best assistants in your work.
In all aspects, P300 series GNSS tablet gives users a first-class experience.
Both sized P300 are available now, you can select the best one fits your current need.
You can purchase it from the local distributors or from ComNav Technology directly.
Please click the following link for more information about the P300 series GNSS tablet.
http://www.comnavtech.com/new_P300.html?/product/95.html
About ComNav Technology
ComNav Technology is the major provider of GNSS OEM boards, receivers and high precision positioning solutions, encompassing product development, and marketing. Its technology and products have already been applied in a wide range of fields such as surveying, construction, machine control, agriculture, intelligent transportation, precise timing, deformation monitoring, and unmanned system. With its experienced team and innovational spirit, ComNav Technology is always trying best to provide reliable and competitive products to global customers. ComNav Technology has been listed on the Shanghai Stock Exchange (Science and Technology Board), securities :ComNav Technology (Compass Navigation), Stock code: 688592.
About SinoGNSS®
SinoGNSS® is the official trademark of ComNav Technology Ltd., registered in People's Republic of China, EU, USA and Canada. All other trademarks are the property of their respective owners.