ComNav Dealership Program for GNSS Surveying & GIS Professionals
---
Shanghai, China, August 25, 2022 – ComNav Technology launched the dealership program in several countries and regions to support its rapid growth, particularly in the GNSS surveying and geographic information system fields.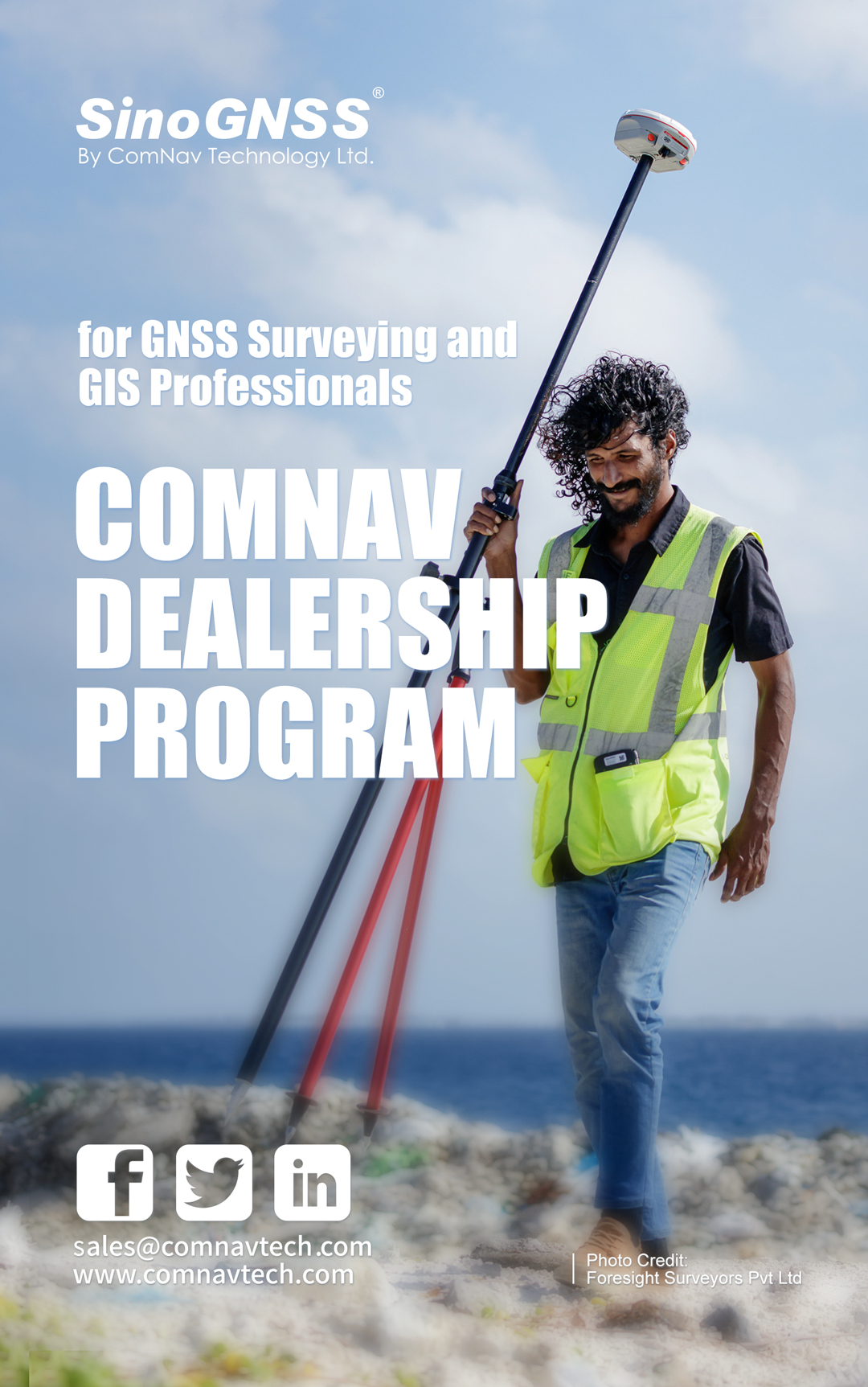 As an Original Equipment Manufacturer (OEM), ComNav Technology develops and manufactures GNSS OEM boards, receivers, data collectors, tablets and other GNSS end-products. Over the past 10 years, ComNav Technology has provided land surveying solutions, unmanned aerial mapping solutions, and GIS solutions to more than 120 countries for land surveying, GIS, deformation monitoring, personnel positioning, machine control, precision agriculture, UAV, UGV. We have strengthened the portfolio and shined the brand thanks to our strong, professional sales network.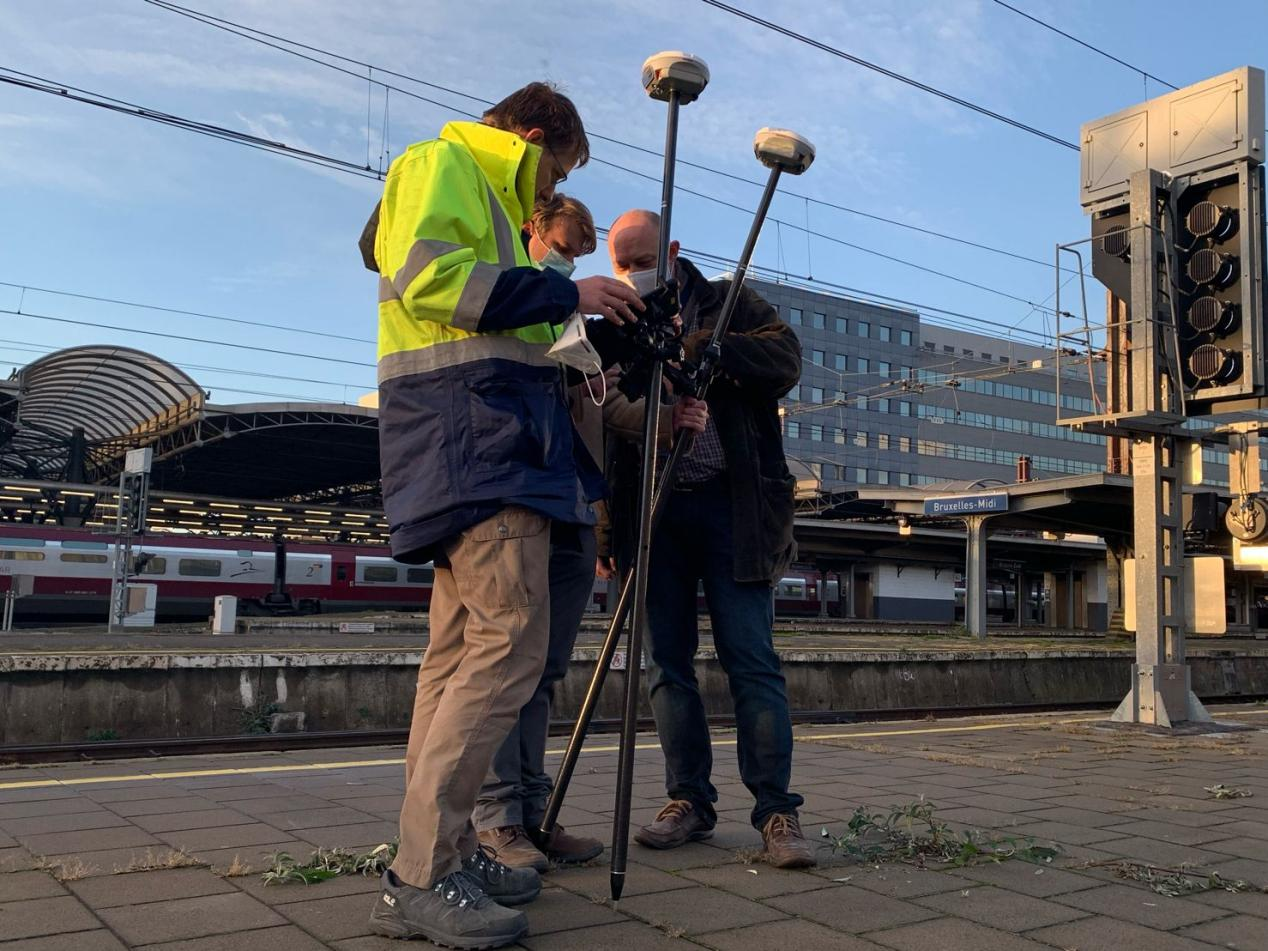 Due to ComNav's advanced technology and exceptional services, some of our distributors transformed themselves from surveyors to company owners, some chose ComNav over so many competitors as their sole cooperative brand, some experienced a boom in business after cooperation with ComNav... Visit our YouTube channel to have the stories "Grow with ComNav": https://youtube.com/playlist?list=PLGy1h3XWgPulhN2GKuUCYYs4FVab_cz3v
Don't let our story just be a story for you. Here is the opportunity to join us:
ComNav's dealer program is designed to provide you with the resources you need to develop business opportunities in your countries or regions. Extensive marketing, internal training and maintenance, technical support, quantity discount, promotional freebies, etc. All of these include, but are not limited.
And we hope you could have:
GNSS-related company established at least one year ago, with verification documents.
At least one year of agency experience in GNSS related product services.
At least one full-time engineer who know electrical engineering or computer science technology, who has experience in equipment installation and troubleshooting at the company.
At least two dedicated sales/marketing person for the ComNav GNSS product line.
Meet minimum order quantity (MOQ) per year, which varies by region/country.
Attention: if you don't meet the criteria above, but you're very passionate about promoting our brand, contact us. There's likewise still opportunity for you as well!
We are welcoming more potential ones to join us and we expect to create the next golden decade together!
About ComNav Technology
ComNav Technology develops and manufactures GNSS OEM boards and receivers for high precision positioning demanded applications. Its technology already been used in a wide range of applications such as surveying, construction, machine control, agriculture, intelligent transportation, precise timing, deformation monitoring, unmanned system. With a team dedicated for the GNSS technology, ComNav Technology is trying its best to supply reliable and competitive products to worldwide customers. ComNav Technology has been listed on the Shanghai Stock Exchange (Science and Technology Board), securities :ComNav Technology (Compass Navigation), Stock code: 688592.
About SinoGNSS®
SinoGNSS® is the official trademark of ComNav Technology Ltd., registered in People's Republic of China, EU, USA and Canada. All other trademarks are the property of their respective owners.