A Successful INTERGEO 2022 Showcase and Annual Partner Conference for ComNav
---
Essen, Germany, October 21st, 2022 — From 18th to 20th October 2022, INTERGEO 2022 was held in Messe Essen German. As the world's leading trade fair and conference for geodesy, geoinformation and land management, INTERGEO 2022 attracted 14,000 trade visitors from 102 countries.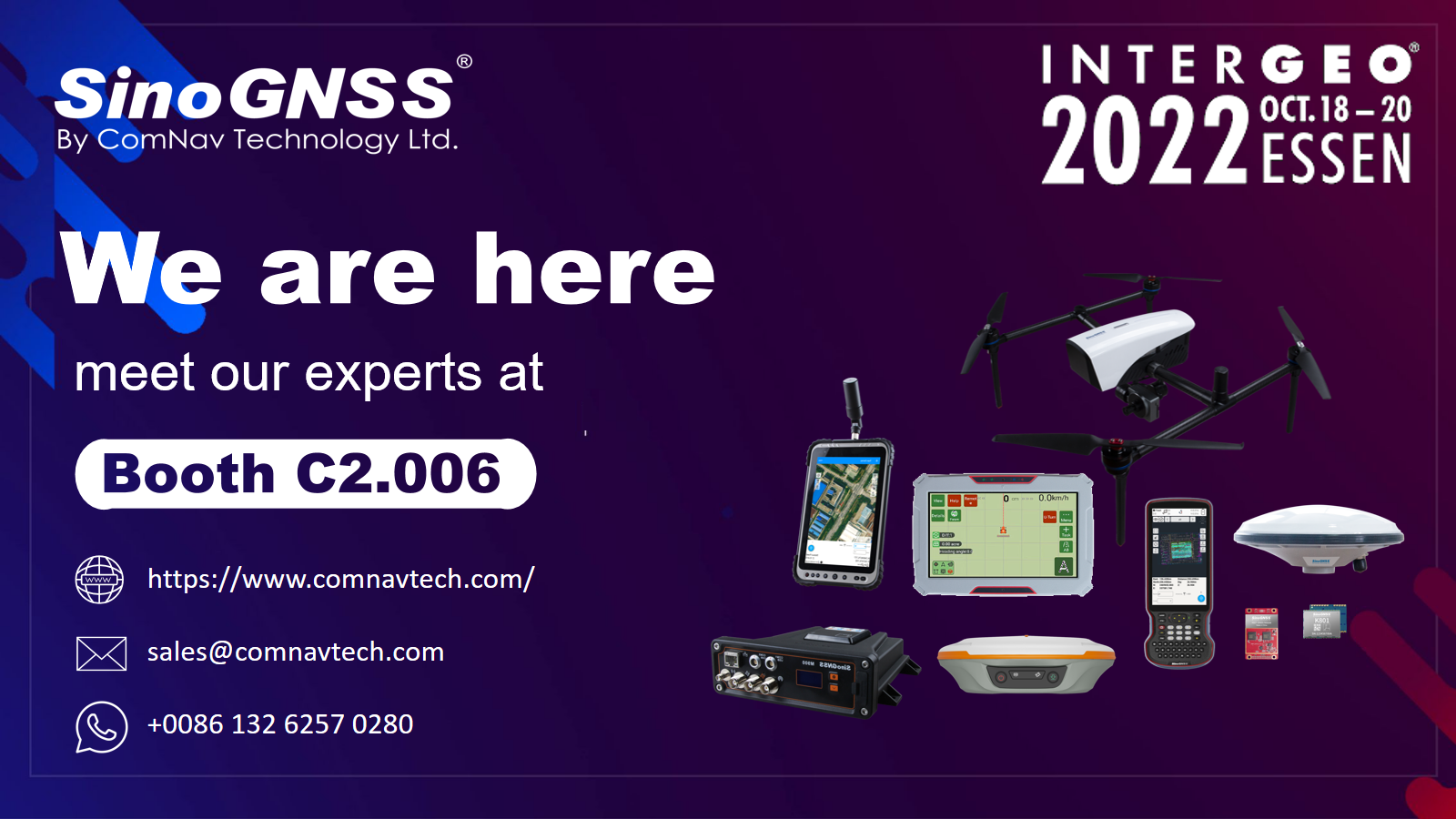 The showcase of this year is significant, not just because it's our 10th anniversary. SinoGNSS' K501 OEM boards and T300 GNSS receivers were introduced at INTERGEO 2013 in Essen, kicking off a new chapter in SinoGNSS' international expansion. Now, 9 years later, ComNav was back to the place where this dream began, with industry-leading technologies and products. INTERGEO witnesses ComNav's unprecedented growth in the global GNSS market.
To date, ComNav has delivered more than 440,000 GNSS terminals and established an industrial sales network in over 120 countries and regions. A rise in revenue also resulted from ComNav's success in overseas markets in the past few years compared with 2013. With the advantages of GNSS core technologies, we provide high-quality products with excellent performance and satisfying after-sales service, which makes SinoGNSS a shining brand in the international community.
K501 OEM board introduced in INTERGEO 2013 in Essen T300 GNSS receiver introduced in INTERGEO 2013 in Essen
In the 3-day event, ComNav showcased its integrated system (OEM modules, datalinks and antennas), as well as its comprehensive solutions for machine control, precision agriculture, CORS, GIS, and unmanned aerial mapping.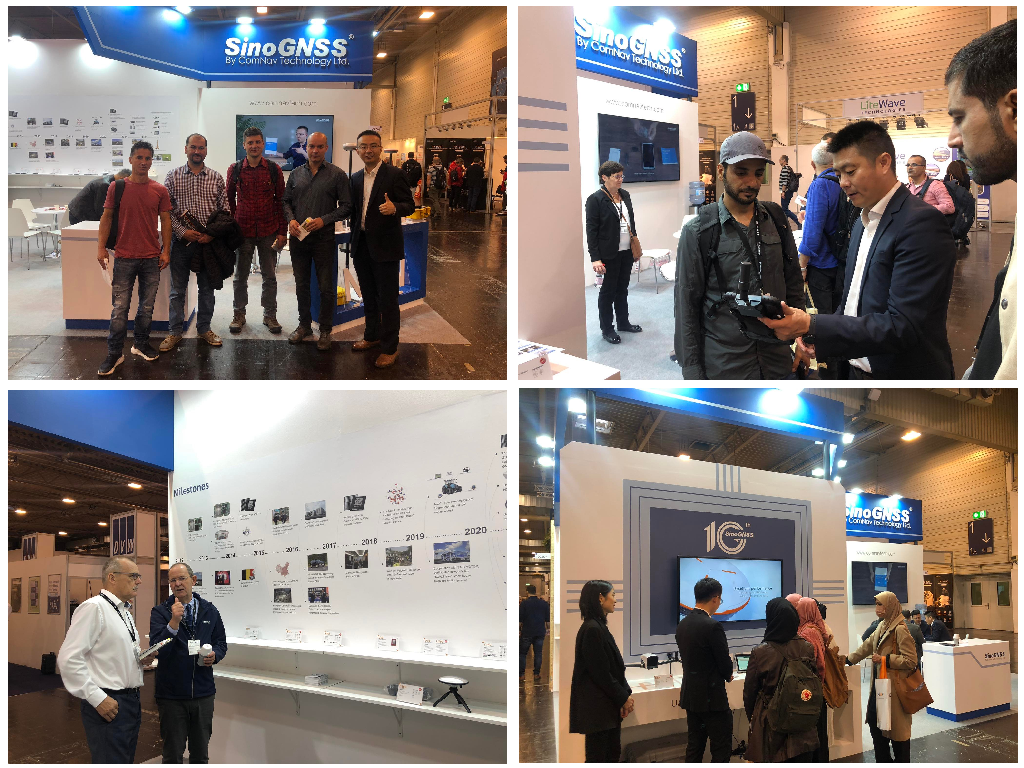 International Sales Team introducing SinoGNSS products and solutions to trade visitors
Visitors were particularly attracted to our recently released products, for example, N2 IMU receiver and the R60 data collector.

On-site demonstration of N2 GNSS receiver and R60 data collector among the visitors
In Essen as well, ComNav organised its Annual Partner Conference on 17th October 2022. Mr. Wang Yongquan, Chairman of ComNav, made a speech at the conference, took an overview of the 10-year progress and outlined the core technology development plan.
The international sales team then reviewed the business outlook for 2022 and introduced our latest technologies, products and solutions. Most importantly, we expressed our gratitude to global partners.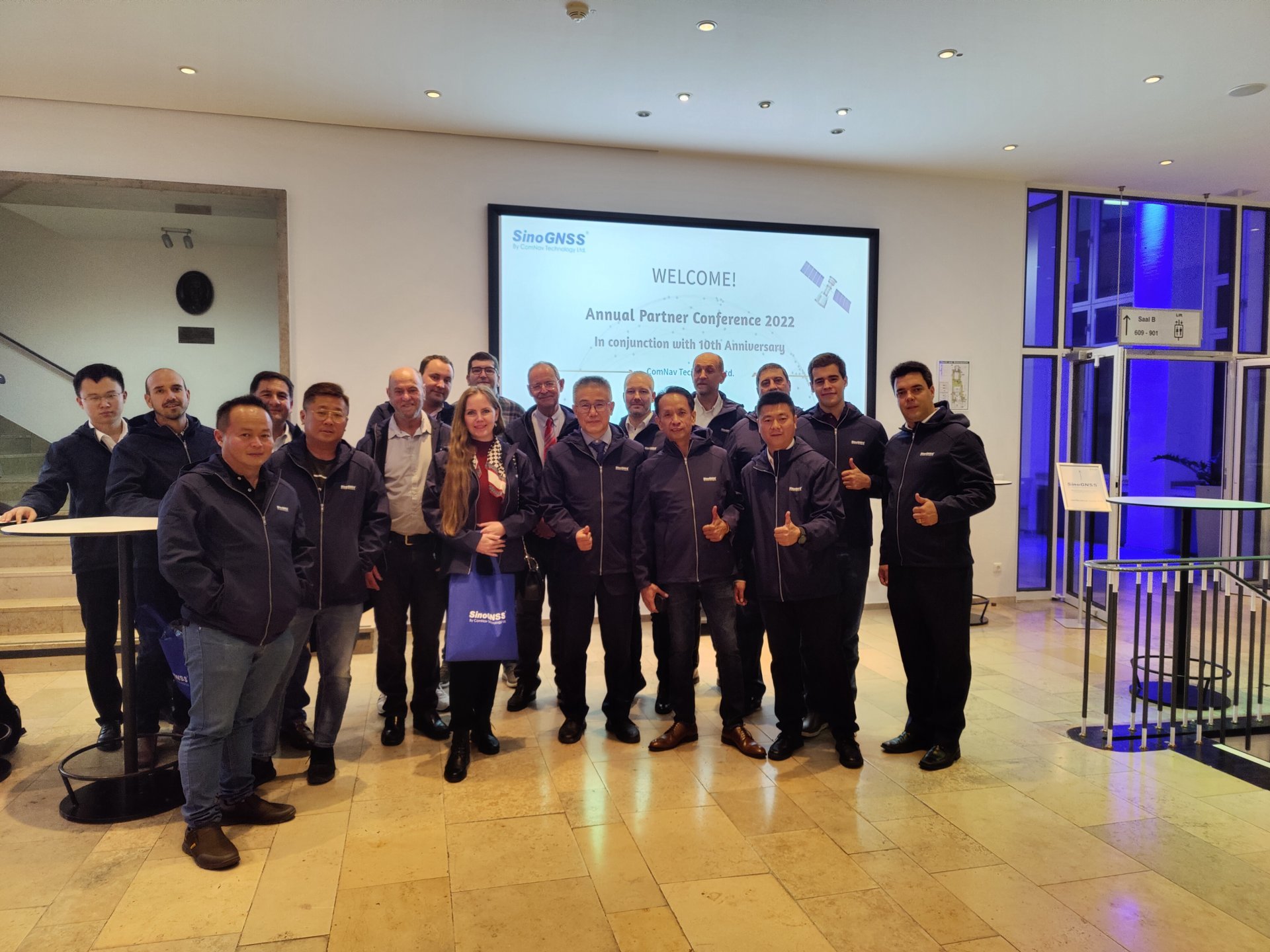 ComNav's Annual Partners Conference 2022 in Essen
Next year is the 11th year of ComNav. We expect more partners and clients to join this family at this new starting point. See you at INTERGEO 2023 in Berlin!
About ComNav Technology
ComNav Technology develops and manufactures GNSS OEM boards and receivers for high precision positioning demanded applications. Its technology already been used in a wide range of applications such as surveying, construction, machine control, agriculture, intelligent transportation, precise timing, deformation monitoring, unmanned system. With a team dedicated for the GNSS technology, ComNav Technology is trying its best to supply reliable and competitive products to worldwide customers. ComNav Technology has been listed on the Shanghai Stock Exchange (Science and Technology Board), securities :ComNav Technology (Compass Navigation), Stock code: 688592.
About SinoGNSS®
SinoGNSS® is the official trademark of ComNav Technology Ltd., registered in People's Republic of China, EU, USA and Canada. All other trademarks are the property of their respective owners.