As we all know, total stations today can observe the coordinates of distant objects without prism. ComNav Technology's new product - Venus Laser RTK, also allows positioning without prism.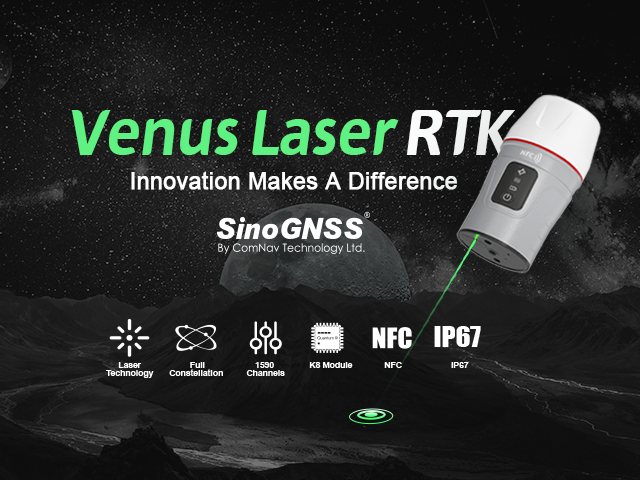 The principle behind prism-free total stations is that the laser beamer on total station sends a laser pulse towards an object and measures the time taken by the pulse to be reflected off the object and return to the sender, so as to determine the distance between and the coordinates of the objects.
The Venus Laser RTK uses the same principle.
Venus Laser RTK is equipped with a centimeter level laser distance meter on the bottom, to determine the distance between the RTK and the object. It can get centimeter-level positioning results through the CORS network. And the IMU sensor allows tilt compensation within 60° tilt. Therefore, we can obtain the coordinates with ease.
This feature solves some blockers, such as points in the trench, in dangerous or obstructed areas, breaking the usual limitations.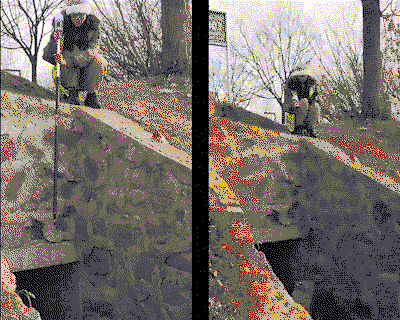 As for laser safety, its laser is of Class 3R, which is considered safe when handled carefully. Normally, it won't hurt eyes in a momentary exposure.
Therefore, the user can easily obtain the coordinates via Venus Laser RTK within the safe range.
In addition to the laser function, it is also a pure network RTK, which can be used with CORS network.
That's one of the reasons why it is super light.
So, If you're a surveyor using small sized RTK, Venus Laser RTK definitely appeals to you.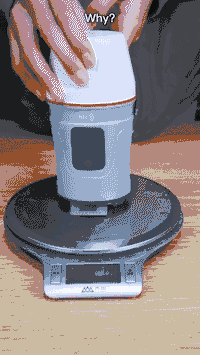 About ComNav Technology
ComNav Technology is the major provider of GNSS OEM boards, receivers and high precision positioning solutions, encompassing product development, and marketing. Its technology and products have already been applied in a wide range of fields such as surveying, construction, machine control, agriculture, intelligent transportation, precise timing, deformation monitoring, and unmanned system. With its experienced team and innovational spirit, ComNav Technology is always trying best to provide reliable and competitive products to global customers. ComNav Technology has been listed on the Shanghai Stock Exchange (Science and Technology Board), securities :ComNav Technology (Compass Navigation), Stock code: 688592.
About SinoGNSS®
SinoGNSS® is the official trademark of ComNav Technology Ltd., registered in People's Republic of China, EU, USA and Canada. All other trademarks are the property of their respective owners.
References: all the GIF. pictures are authorized by Henan Bingce Technology Ltd.